The Difference Between Scandinavian Design and Minimalism
Find What Works for You, and Let Go of the Rest
At first glance, Scandinavian design and minimalism can seem synonymous. And indeed, in the world of blogs and social media, the two have blended enough that in contemporary design culture they've created an almost ubiquitous picture of the ideal, uncluttered interior—white walls, carefully chosen house plants, neutral knit blankets, and clear surfaces. Although these two styles mix well, minimalism and Scandi design are not one and the same.
Minimalism, which strives to create space and simplicity, has a distinctively spiritual and philosophical undertone. Scandinavian design, which is founded on a history of practical, functional, and relaxing home-keeping, is fundamentally pragmatic—and leaves plenty of room to embrace the possessions you love.
In this piece, we'll hone in on the key differences between Scandinavian design and minimalism, so that you can better understand your design motivations, and we'll detail some non-minimalist Scandinavian design elements that work for the minimalists and the maximalists. Whatever you decide for your interior, we want to help you do it in a way that's authentic to you.
First, a brief history of Scandinavian design and minimalism
Scandinavian design arrived on the international scene in the early to mid 20th century. Borrowing elements of the Bauhaus movement, Scandi design put functionality and modernism front and center, with an aim to democratize design and make it accessible to the ordinary person. Scandinavian values like craftsmanship and hygge balanced the industrial and forward-thinking foundations of the style. Scandinavian design was minimal in the sense that it emphasized simplicity and clean lines, and light, bright spaces with plenty of space to move. And a focus on design in the ordinary—such as with chairs, lamps, kitchenware, etc.—worked to create a look that needed much less styling to keep it interesting.
The word minimalism was first used as a descriptor in the post World War II art world, to describe visual art that had stripped down to its essential forms or structure. Minimalist artists departed from old artistic traditions of subjectivity and self-expression, and instead aimed to express reality objectively and analytically. This paralleled a movement in popular culture toward psychological, sociological, and political analysis, which was especially useful in processing and framing the traumas of the war and mysteries of the human condition. Minimalist interior design gained popularity in the 1980s, and was particularly influenced by Japanese architecture and Zen philosophy—and concepts like non-attachment, ma (space) and wabi-sabi.
In recent years, mostly in the United States, minimalism has grown wildly popular as a lifestyle movement. Whether in response to tightening budgets, the pressures of fast-paced work and social environments, or a desire for more meaning, many have embraced minimalism—from their interiors to their smartphones—as a way to find joy, peace, and purpose.
Minimalism versus Scandi Design: Big-Picture Differences
1. The ideology vs. the practicality of space
In minimalism, empty walls, white space, or a clear calendar often take on symbolic meaning. One is open, free, and unburdened by what does not matter or serve. One sees clearly, with vision unobstructed by distraction. And space gives room for something to come forth—usually something good. More utilitarian versions of minimalism ask whether you "really need" items—the underlying goal being to release attachment and live a purer and more meaningful life. Minimalist meaning-making blends easily with other disciplines and belief systems, from Christianity and Buddhism, to practices like yoga and meditation and ancient philosophies like Stoicism.
In Scandinavian design, space serves a more practical function, rather than an expression of an ideal. As a design theme, space gives a sense of lightness that lifts the mood and prioritizes functionality—which is at the heart of Scandinavian interior design. Space can manifest itself in bright neutral color schemes and plenty of light, in clear paths from one room to another, or in surfaces clear of clutter. Although the reasons behind leaving space can vary, space ultimately has a practical function: to facilitate daily life, increase energy, and create a relaxing environment to come home to.
2. The necessity vs. the function of simplicity
In minimalism, possessions are often framed as necessary evils—ones we must be wary of coveting, or of allowing to rule us. Sure, we might invest in something of high quality, but only if the number is limited and we truly need it. When we do buy something, we might choose a design that is so minimal it disappears. At the root, minimalism is tied to the shame and suffocation that come with over-consumption, and the belief that if surrounded by unwanted clutter—be it physical, mental, or emotional—a better life might just pass us by. And for many, minimalism does offer a powerful antidote and a much needed respite—as a tempering reaction to disturbing excess, and a tool to right what feels wrong.
Scandinavian design is simple for different reasons. Scandi design is centered on ordinary life, that which most people could afford, and taking pleasure in the small things. And although you're likely to find natural and traditional materials, efficient construction, and an overall streamlined and accessible look, the simplicity of these design choices is a result of practicality and a philosophy of democratized design, rather than a counter-movement to over-consumption.
Scandinavian design elements for all
If you're curious about Scandinavian design but the minimalist aesthetic doesn't appeal to you, no need to worry. Here are some foundational Scandi design elements that are open to everyone, whether you have a maximalist or minimalist bent, or if—like most people—you're somewhere in between.
Contrast: In Scandinavian interiors, contrast provides depth and interest. Use hard and soft, light and dark, old and new. To heighten the look, find contrast in larger functional pieces such as lamps, furniture, wall color, and rugs.
Multi-functional pieces: Whether you have a small space or a lot to store, you can use multipurpose furniture to add a Scandi look. Some examples: modular Ikea pieces, under-the-bed storage, and anything with extra drawers and shelves.
Nature: Scandinavians have a special relationship to nature, as a force to be reckoned with but also as a respected source of precious resources. You can honor nature in your home by bringing in natural light, moving a chair toward an outside view, and incorporating plants, sculptural wood, or nature vignettes.
Hygge: Hygge means cozy togetherness. Add some hygge to your space by creating warmth, arranging the furniture to promote casual socializing, and making your space as comfortable as it can be for your daily activities. Read more on hygge here.
Modern design: Use geometric shapes and clean lines, or irregular shapes and new takes on old pieces. Style note: If you use contrast, a relatively modern piece can look ultra-modern when paired with something more traditional.
Quality craftsmanship: It's a design element to borrow for any style. You can invest in high-quality pieces, or look for diamonds in the rough at thrift stores and garage or stoop sales. Think: sturdy, and made from real—not imitation—materials.
Strong color and prints: A lot of Scandinavian interiors are all or mostly neutral, but don't let that stop you. Lately, Scandi design is pushing the envelope with stronger hues, color blocks, and more. And if you're a fan of wild prints, it's more than OK. See the Finnish design house Marimekko for examples. And check out The Modern Dane's vibrant Kørvel duvet cover if you'd like to add strong color to your bedroom.
In the end, it's about what works for you
As you may have gathered, Scandinavian design is much more accessible than minimalism. Because its foundation is practicality, it can suit your personal definition of what works. And with an array of design elements to pick and choose from, it can add joy to your home regardless of your perspective on the value of material possessions.
At The Modern Dane, we like to offer something for the minimalists and the Scandi design lovers alike. With bedding products that are made to last, from high quality and traditional materials, we help you own less. And with simple and elegant designs that draw on nature, we honor what's traditional in Scandinavian interiors, without overwhelming your space.
Shop our collection of organic linen duvet covers from 100% European flax.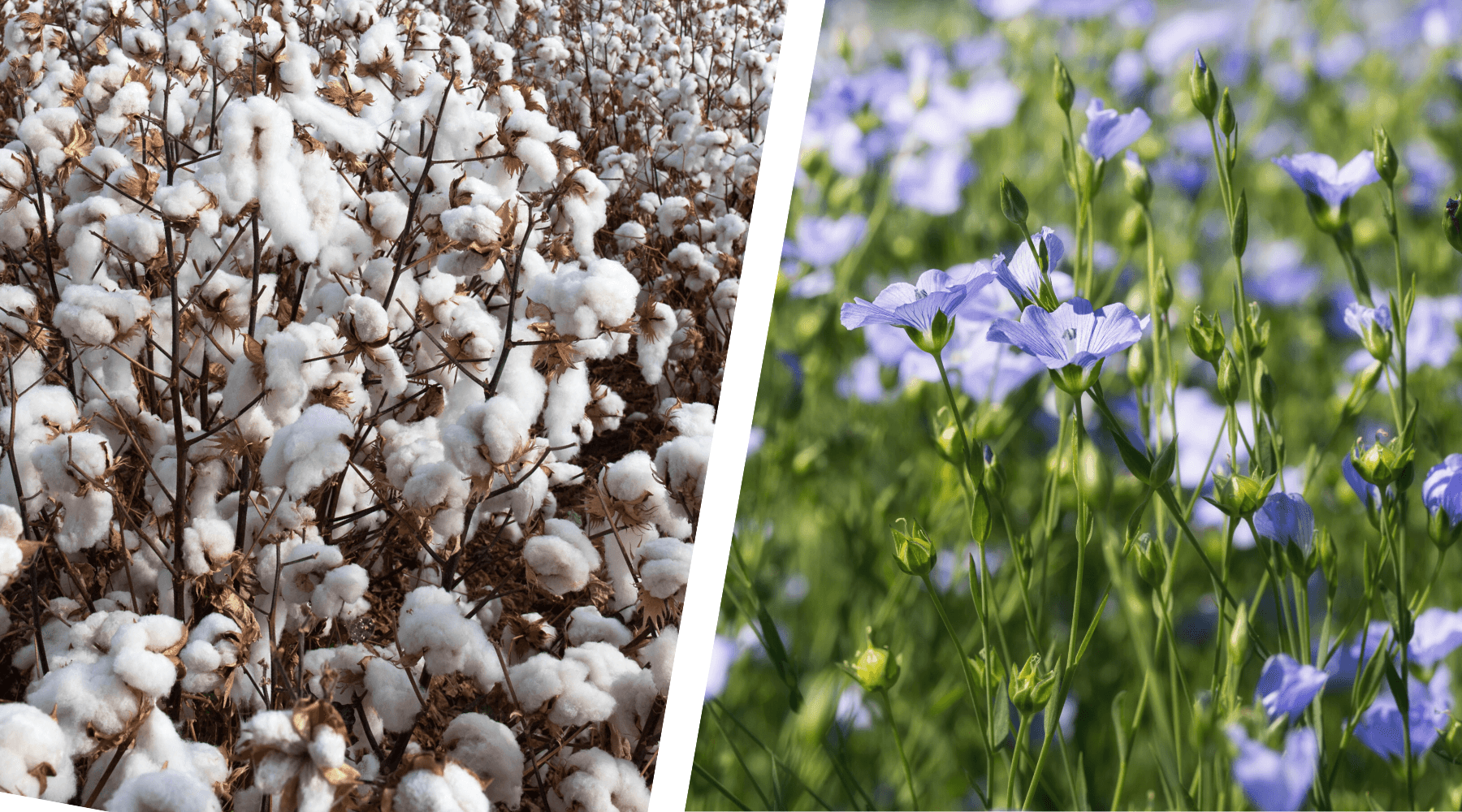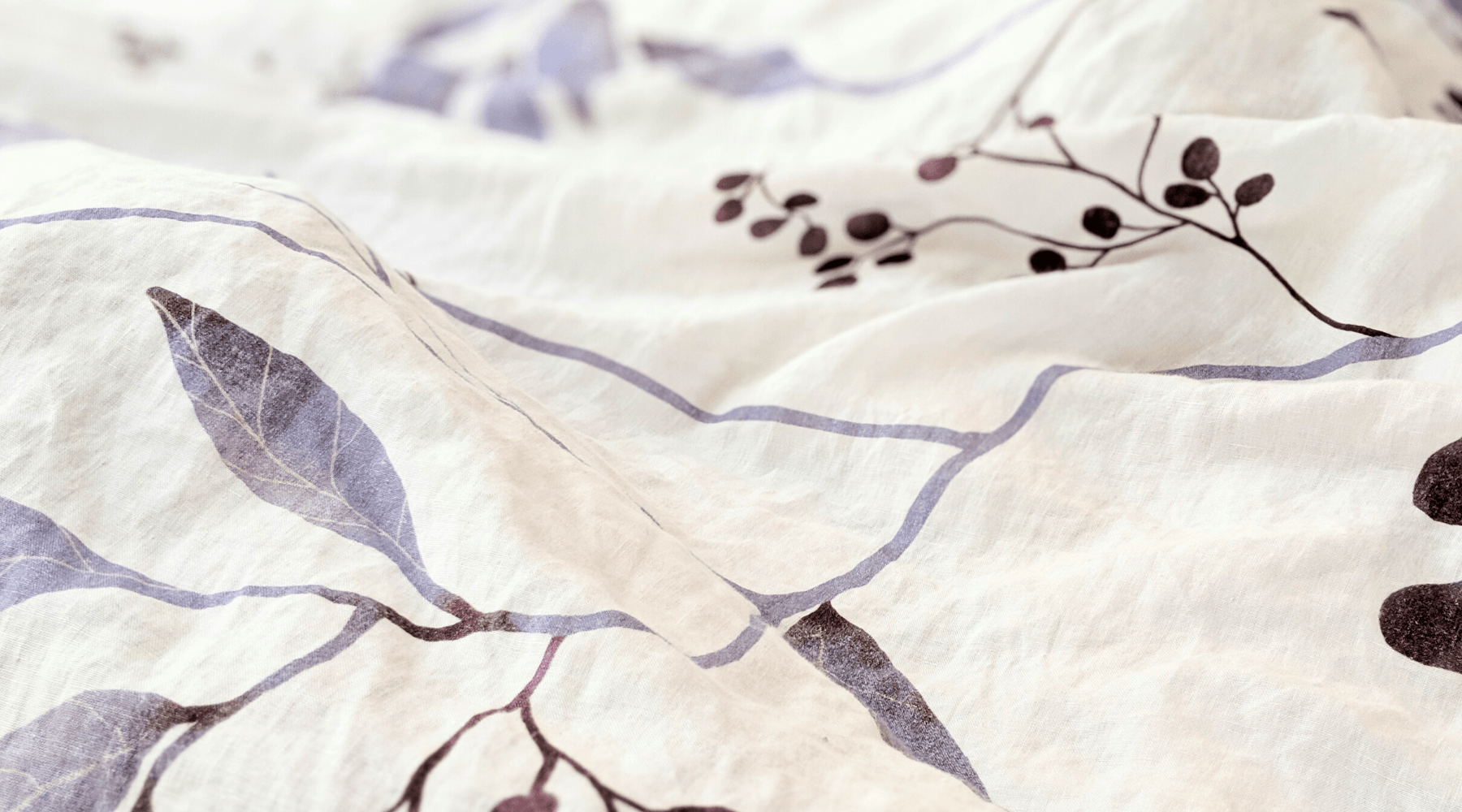 Learn the basics of flax linen—where it comes from, what it's used for, and some of its many advantages as a fabric.
Read more