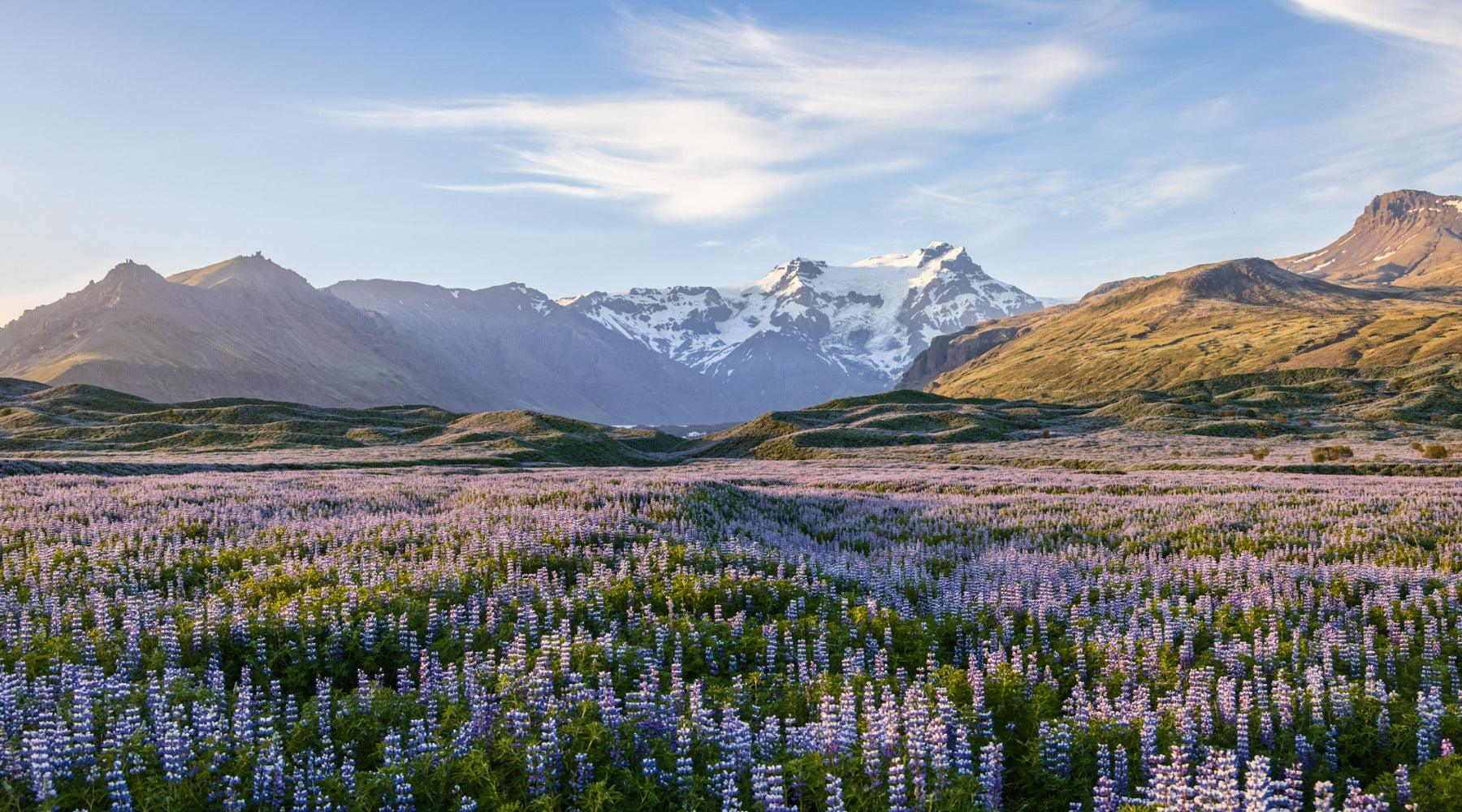 The Modern Dane Introduces Carbon Neutral Shipping
Our organic linen bedding just got even more sustainable: every time you place an order at The Modern Dane, we'll make a donation to carbon removal projects to offset the footprint of shipping our products to you. Learn more about this innovative program we're proud to be a part of.
How Does it Work?
We've partnered with Planet, to automatically apply carbon offsetting to every order you place at The Modern Dane shop. When you purchase our European bedding, Planet calculates the estimated carbon emissions for each order. We will then contribute the amount required to offset those carbon emissions—at no additional cost to you.
Where Does the Money Go?
"Carbon offsetting" is a term often misused by companies trying to appear more environmentally friendly than they are—"greenwashing," in other words. Often, the projects they support don't truly help; the total "offset" is negligible.
With Planet, however, the money from each purchase goes to companies making significant progress in eliminating CO2 from the atmosphere—companies that are doing a lot more than just planting trees. Here are just a few of them:
Running Tide
Based in Portland, Running Tide harness the power of the oceans to act as a giant carbon trap. They seed limestone buoys to create a floating kelp farm, one that absorbs 20 times more CO2 per acre than forests. The limestone slowly dissolves, restoring ocean alkalinity and reversing acidification. After less than three months, the buoy and kelp are saturated and rapidly sink to the ocean floor. The carbon absorbed by the buoy and kelp will be buried in deep ocean sediments or consumed by marine life—either way, it's been removed from the carbon cycle for thousands, if not millions of years.
Heirloom
This San Francisco-based startup is thinking big. They aim to remove one billion tons of CO2 from the atmosphere by 2035. They also plan to make carbon offsetting affordable, estimating that their carbon-capturing process will cost just $50 per ton once commercial scale is achieved.
Heirloom uses minerals, rather than plants, to remove CO2 from the air. They cook materials such as limestone at temperatures of up to 900C, so that it breaks down and releases its CO2 (this is captured at source and buried, so it doesn't escape into the atmosphere). The resulting highly reactive minerals are then spread out on large sheets and exposed to the open air, where they bind with CO2 in the atmosphere. The natural process of mineral binding would normally take around one year but, thanks to additional artificial enhancements, it takes just two weeks. Once the minerals are saturated, they're then reheated—the carbon is released, captured and buried, and the whole process can begin again.
Grassroots Carbon
Photosynthesis—the process by which carbon dioxide is consumed by growing plants—is perhaps the best-known carbon-capture technique, and the reason why many carbon-offset schemes involve planting trees. San Antonio-based Grassroots Carbon also works on this basic premise but with one key difference. Rather than finding more room for forests, their aim is to improve the carbon-capturing efficiency of the green spaces we already have: our farms.
Grassroots Carbon use carbon credits to incentivize farmers to adopt better land and soil management techniques. Key to this is regenerative grazing: higher-intensity, short grazing periods with long resting times in between. If every farm in the United States adopted regenerative grazing, they would store 25% of all US carbon emissions each year!
Climeworks
Seemingly taking their cues from science fiction, Zurich-based Climeworks builds massive machines that capture carbon directly from the air, to be recycled and used as a raw material or safely stored away.
Climeworks' machines are modular, which means that they can be stacked to make machines of any size depending on budget and terrain constrictions. They work by using a fan to draw air into the collector, which contains a highly selective carbon dioxide filter. Once the filter is saturated, it's heated to between 80 and 100C. This releases the CO2, which is captured and stored.
Remora
This innovative company based in Livonia, Michigan makes carbon-capture devices for semi-trucks, reducing their emissions by up to 80%. The device bolts onto the back of the truck and acts like a giant filter, stripping greenhouse gases from the tailpipe before they escape into the atmosphere. The device uses the truck's exhaust heat to release carbon from the filter, which is then stored in onboard tanks. Once the tanks are full, the driver can offload the CO2 at designated distribution centers, where Remora will pick it up and inject it into permanent underground storage.
Charm Industrial
Agricultural waste products, such as almond shells and wheat straw, capture thousands of tons of carbon every year. The trouble is that farmers usually dispose of this waste through burning, releasing all that carbon straight back into the atmosphere!
How, then, can farmers dispose of biomass in an environmentally-friendly way? San Francisco-based startup Charm Industrial has the answer: using machines called pyrolyzers to convert the biomass into a stable, carbon-rich "bio-oil." The oil is then injected underground, out of the reach of wildfires and soil erosion. Unlike crude oil, this bio-oil has little energy value, so no one's going to go digging for it.
Investing in the Future
Our partnership with Planet is just one of many ways in which The Modern Dane champions responsible shopping. Our organic linen duvet covers are produced without artificial chemicals or waste from 100% certified European flax—a natural carbon sink which captures 276,000 tons of CO2 every year. Our linen duvet covers are also durable enough to last for generations and, in line with Danish tradition, often passed down from generation to generation.
Sustainability is at the root of everything we do, and we're thrilled to have taken it to the next level with Planet.
Shop now
for our chemical-free, eco-friendly organic linen bedding.