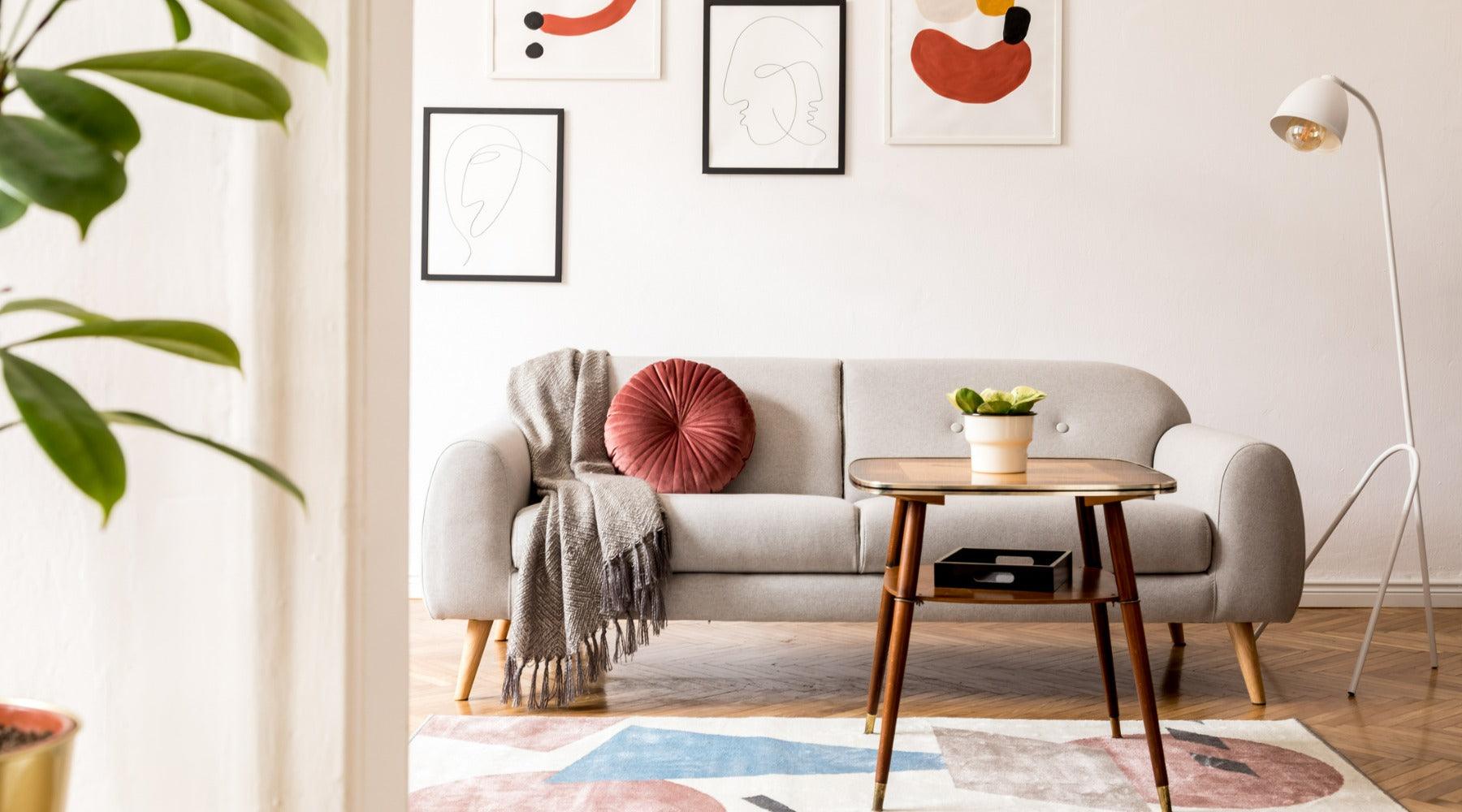 How To Combine Scandinavian Design With Other Design Styles
In the age of the internet, interior design tips are easy to come by; those of us without a design background can still have a beautiful home. However, all this advice can sometimes feel prescriptive. Bloggers advise us to buy certain items and avoid others to achieve a certain look; there are even quizzes to tell us which design style suits our personality.
There are certainly advantages to sticking with a single style for your home—you're guaranteed a cohesive look, and it simplifies the shopping process. But what if you like more than one? If so, there's no need to restrict yourself—with a little thought and planning, you can mix elements of two or more design styles.
At The Modern Dane, we prefer Scandinavian style for its beauty and simplicity, yet combining it with other styles can add interest and personality to your space. After all, we're all unique—and your home should be too.
Popular Design Styles
You could say that there are as many design styles as there are people: from Spanish colonial mansions to the wooden homes of Siberia, everyone adapts their space according to their lifestyle and personal preferences. Over time, different influences and lifestyle trends have resulted in certain styles becoming more popular than others. Next time you browse Pinterest or Instagram, see if you can identify these major design styles:
Scandinavian. It's no secret that this is our preferred style! Scandinavian style is truly timeless, with an emphasis on light colors, natural materials, clean lines, and sustainability.
Mid-Century Modern. Originating from the Bauhaus movement in Germany, this style became ubiquitous in 1950s America. Like Scandinavian style, Mid-Century Modern features clean, geometric designs. However, it also favors bold colors and man-made materials like plastics, which had just emerged at that time.
Traditional. This style epitomizes the early 20th century. You've probably seen it in your grandparents' home: think floral fabrics, tufted upholstery and dark, carved woods.
Boho. Short for bohemian, boho style grew out of the 1960s hippy movement. It draws influence from international styles—particularly Moroccan, with its warm jewel tones and bold patterns.
Industrial. This style is inspired by the textures of the factory—concrete, brick, glass, and metal.
Glam. The Glam style screams ostentation: think glitzy metallics, marble, and velvet.
Zen. Also known as Japanese Zen, this style is inspired by Japanese homes and uses bamboo, dark woods, and earth tones to create a feeling of peace and calm.
Emphasize What Two Styles Have in Common
No design style exists in isolation—all have shared elements that you can focus on to create a cohesive space. When you select items for your home, look for pieces that occupy that common ground.
Certain design styles are easier to combine than others. Indeed, some have merged to become new styles in their own right. Japandi is a fusion of Scandinavian and Japanese Zen, two styles that share many values; they've also borrowed significantly from one another over the years. Japandi leans heavily on elements common to both styles: hand-crafted décor, a neutral color palette, and clean-lined furniture with minimal ornamentation. The result is an uncluttered, calming space.
If you're designing a Scandi-boho space, look for natural woods such as rattan, an important feature of both styles. Fill the space with a mixture of touchable textures, including rugs and throws, and don't forget the plants! If you don't have a lot of natural light, you can still bring nature into your space with one of our printed organic linen duvet covers.
Some styles pose a greater challenge when combining them with Scandinavian style. Take Glam, for example. On the surface, it's sheer ostentation directly conflicts with Scandinavian design's clean, simple minimalism. However, both Glam and Scandi use a lot of (faux) fur, both use mirrors to create the illusion of a larger space, and both favor a neutral palette. If you lean into those aspects, you'll create a space that feels both cozy and plush.
Create Cohesion With Color and Texture
Using similar colors throughout your home will make even eclectic design choices look deliberate and curated. Use online tools such as Adobe Color and Milanote to develop a color scheme before you hit the shops—this will help keep you on track. Color is not the only way to unify your space: matching woods, metals, and fabrics will also bring your design together. Match a brass table lamp with a brass drawer pull, or pair your Agern Scandinavian duvet cover with olive-green linen curtains. Our European linen duvet covers also come in solid colors for an even simpler look.
Use the 80/20 Rule
Having 80 percent of your pieces come from one design style gives your space cohesion; the remaining 20 percent serves as a focal point. Statement lighting is the easiest way to do this: hang an industrial-style pendant, add a touch of the traditional with a carved wall sconce, or create a sparkle of glam with an Arlington table lamp. Just remember to repeat those same materials and colors elsewhere in your home, with kitchen hardware, door handles, or in the bedroom, with our Danish-style bedding.
Another easy way to incorporate your secondary design style is to use small, transitional items such as ornaments, cushions, and artwork. Channel boho vibes with a patterned cushion or go traditional with a Delft-style vase. They're typically more affordable than larger pieces—and if you decide that they're not working after all, they're much easier to return than a sofa!
Remember to Have Fun
Finally, remember that design should be fun and tailored to you, and not just a set of restrictive rules to follow. Use this advice as a guideline; ultimately, if you love your space, that's all that matters.
Which design style speaks to you most? Do you like more than one? Let us know on Instagram, Pinterest, Facebook or Twitter!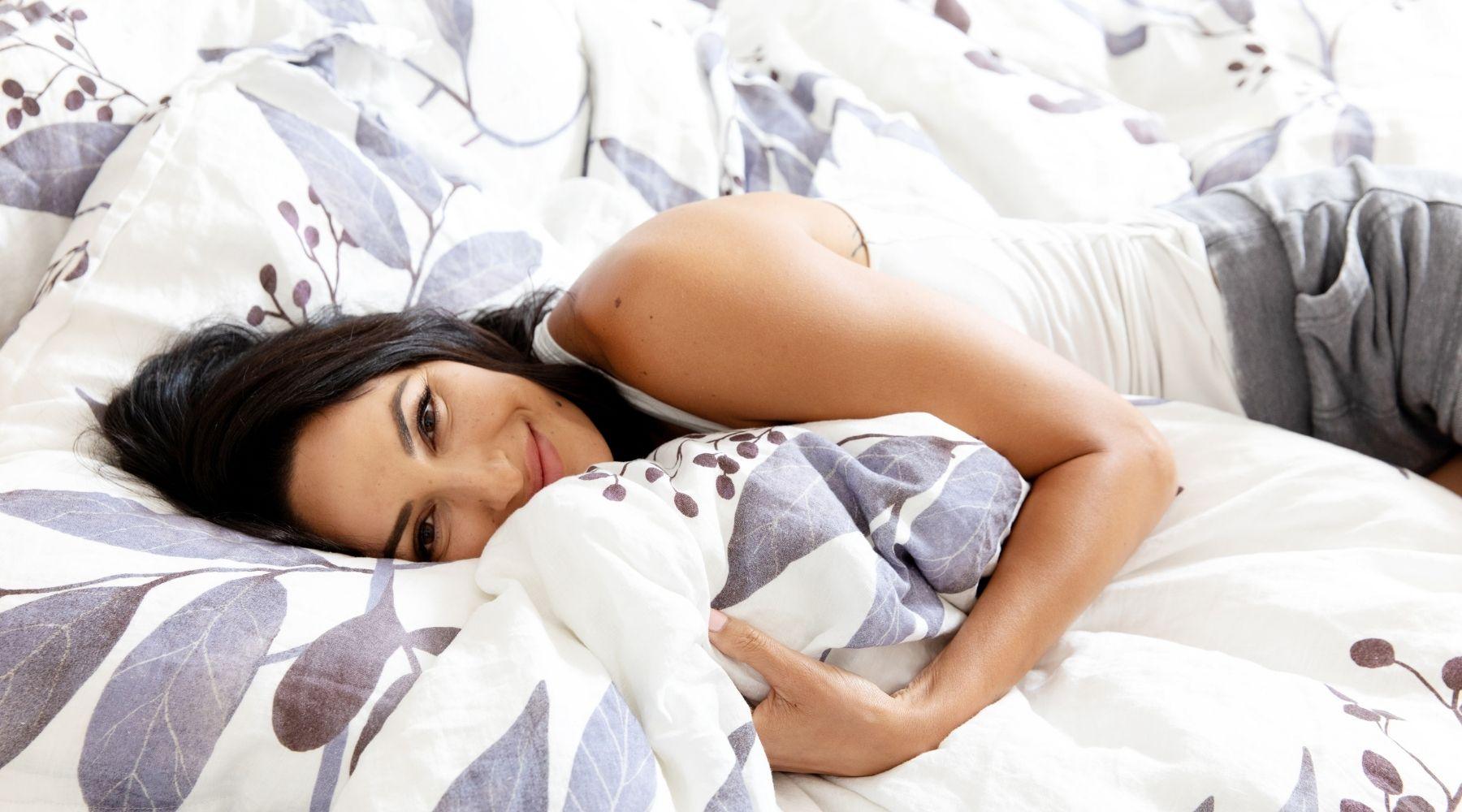 What's better, linen or cotton bedding? Find out why the properties of organic linen, and its impact on the environment, put it in a class of its own.
Read more