For people with chemical sensitivities—even allergies—linen bedding is an ideal choice, especially linen that is OEKO-TEX® certified. OEKO-TEX® Standard 100 certification guarantees that your fabric has been tested for and is free of banned and regulated substances, and is safe enough for even babies to sleep in. Linen itself is naturally hypoallergenic and skin-friendly, which is why it is often used for bandages dating all the way back to the ancient Egyptians. 
Linen is also naturally anti-bacterial and pathogen-resistant thanks to its inherent wicking and moisture-retention properties—it can absorb up to 20% of its own weight in water without feeling wet. This in turn inhibits bacterial growth and makes linen a highly sanitary choice. 
In contrast, a lot of cotton- and synthetic bedding on the market today contain chemicals that can cause a number of reactions and sensitivities, and even allergies in some. Fabrics that are stain- and wrinkle-resistant, flame-retardant, and colorfast often contain extra chemicals that ensure these properties, sometimes at a cost to your health.
Many people who are allergic to their bedding however are actually allergic to dust mites. To protect and treat your bedding from dust mite allergens, it's important to keep up with a regular washing routine. An advantage of linen is that it responds well to frequent washing as a durable and long-lasting fabric that gets softer and softer (and doesn't pill) with each wash. Using a duvet and duvet cover can also keep dust mites at bay, especially when you wash your duvet cover as often as your sheets. Compared to an uncovered comforter, which offers a prime—and hard to wash—breeding ground for dust mites, a linen duvet cover is a sensible option.
For the safest sleeping experience, it's best to choose simple and traditional fabrics that can stand up to regular washing. In an effort to ensure your sleep safety, all duvet covers from The Modern are OEKO-TEX® Standard 100 certified. Still curious? Read more on the linen certifications we are proud to support.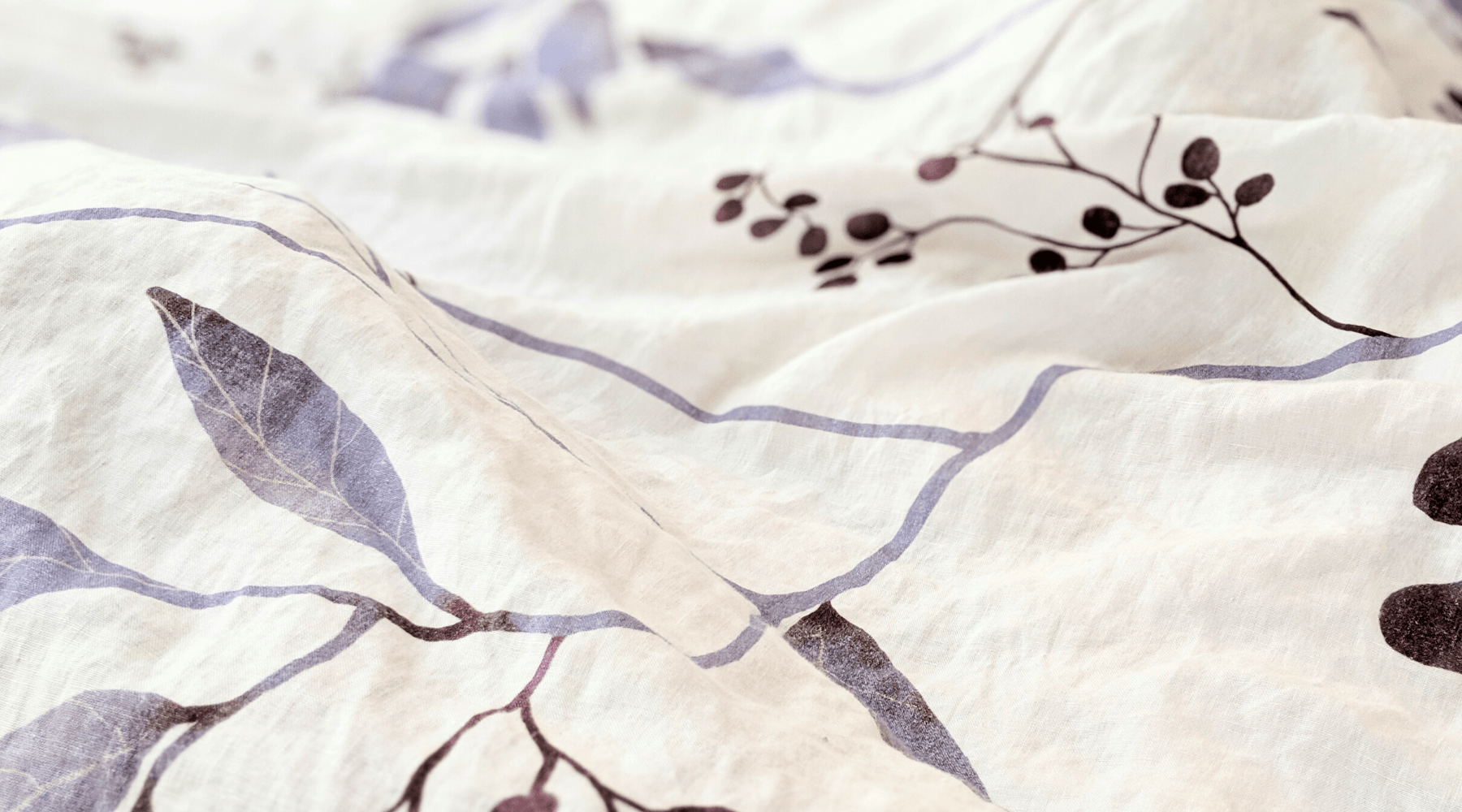 Learn the basics of flax linen—where it comes from, what it's used for, and some of its many advantages as a fabric.
Read more