Article: What do the OEKO-TEX, European Flax, and GOTS certificates mean?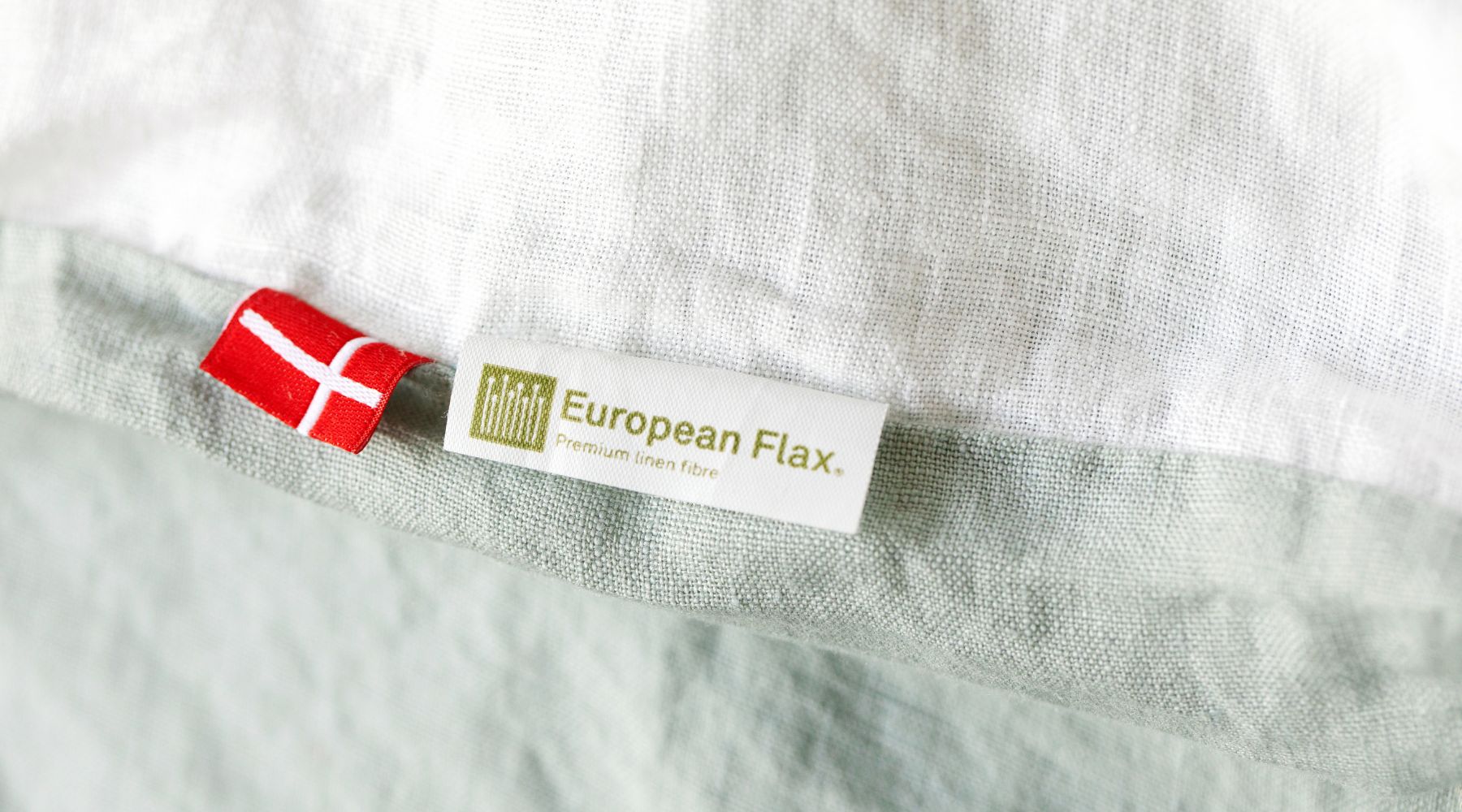 What do the OEKO-TEX, European Flax, and GOTS certificates mean?
Do you know what is in the duvet cover you drape over yourself every night? Chemicals used in producing traditional cotton include silicone waxes, petroleum, heavy metals, flame retardants, ammonia, and formaldehyde. Many of these have been linked to cancer, infertility, and brain and fetal damage. So how do you know if you're safe? Chose European linen and look for the certificates.
We are proud to carry the OEKO-TEX Standard 100® Class, European Flax®, and GOTS® certificates, which are your guarantees that your duvet is free of harmful chemicals, is organic, and has been grown and processed in Belgium, France, and the Netherlands in compliance with the International Labour Organization.
But we also understand that these labels are not familiar to everyone, so here's a quick guide to what each mean:
OEKO-TEX® Standard 100 Class 1 certification: The STANDARD 100 by OEKO-TEX® is an independent testing and certification system for textile products that places far more stringent requirements on textile products than any international legal regulations. Every element of the finished product must adhere to the Standard 100 requirements including accessory parts such as buttons, zips, hook-and-loop fasteners, and the sewing threads. 
Testing is carried out by 18 independent and accredited OEKO-TEX® test institutes in Europe and Japan. Certified textiles are tested for not only legally banned and regulated substances such as Azo dyes, formaldehyde, phthalates, and heavy metals such as nickel, but also harmful chemicals for which no explicit legal regulation exists such as pesticides or allergenic disperse dyestuffs. The STANDARD 100 protocol also ensures a skin-friendly pH value and colors that stay on the fabric and are never transmitted to your body.  
Our products are certified Class I, which is the most stringent class and the only one deemed safe for babies.
European Flax® certification: The EUROPEAN FLAX® label certifies traceability at every step of processing - from flax seed right through to the finished duvet cover. Certified European Flax® fibre is produced exclusively in France, Belgium, and the Netherlands—this is the natural habitat of flax where it can be cultivated without irrigation and with no pesticides or defoliants. Flax grown in other areas of the requires these chemical inputs to thrive, resulting in a significantly less eco-friendly and quality-wise inferior textile.
The EUROPEAN FLAX® Charter, signed by all the Flax producers, guarantees local farming that respects the environment and commits to zero irrigation, zero GMO, and zero waste. Fibre extraction (scutching) is 100% mechanical meaning zero chemicals are used in the process. 
All work is done in compliance with the International Labour Organization (ILO).  The ILO is devoted to promoting social justice and internationally recognized human and labor rights, pursuing its founding mission that social justice is essential to universal and lasting peace. 
Global Organic Textile Standard (GOTS): The Global Organic Textile Standard (GOTS) is the gold standard for the sustainable processing of textile made from organic fibers. It sets stringent environmental as well as social criteria throughout the entire organic textiles supply chain. All chemicals used in processing and manufacturing must meet strict ecological and toxicological criteria. Companies carrying the GOTS certificate agree to provide comprehensive data on their energy and water usage and are subject to regular inspections. Environmental criteria include:
All chemical inputs (e.g. dyes, auxiliaries and process chemicals) must be evaluated and meeting basic requirements on toxicity and biodegradability/eliminability
Prohibition of critical inputs such as toxic heavy metals, formaldehyde, aromatic solvents, functional nano particles, genetically modified organisms (GMO) and their enzymes
Bleaches must be based on oxygen (no chlorine bleaching)
Azo dyes that release carcinogenic amine compounds are prohibited
Discharge printing methods using aromatic solvents and plastisol printing methods using phthalates and PVC are prohibited
Wet processing units must keep full records of the use of chemicals, energy, water consumption and waste water treatment, including the disposal of sludge. The waste water from all wet processing units must be treated in a functional waste water treatment plant
Packaging material must not contain PVC. Paper or cardboard used in packaging material, hang tags, swing tags etc. must be recycled or certified according to FSC or PEFC
Social criteria include:
Employment is freely chosen
Freedom of association and the right to collective bargaining are respected
Working conditions are safe and hygienic
Child labor must not be used
Living wages
Working hours are not excessive
No discrimination is practiced
Regular employment is provided
Harsh or inhumane treatment is prohibited
If you'd like to learn more about GOTS, here's a great video that goes into more detail:
Ready to shop for some organic European flax linen bedding? Check out our full collection here.