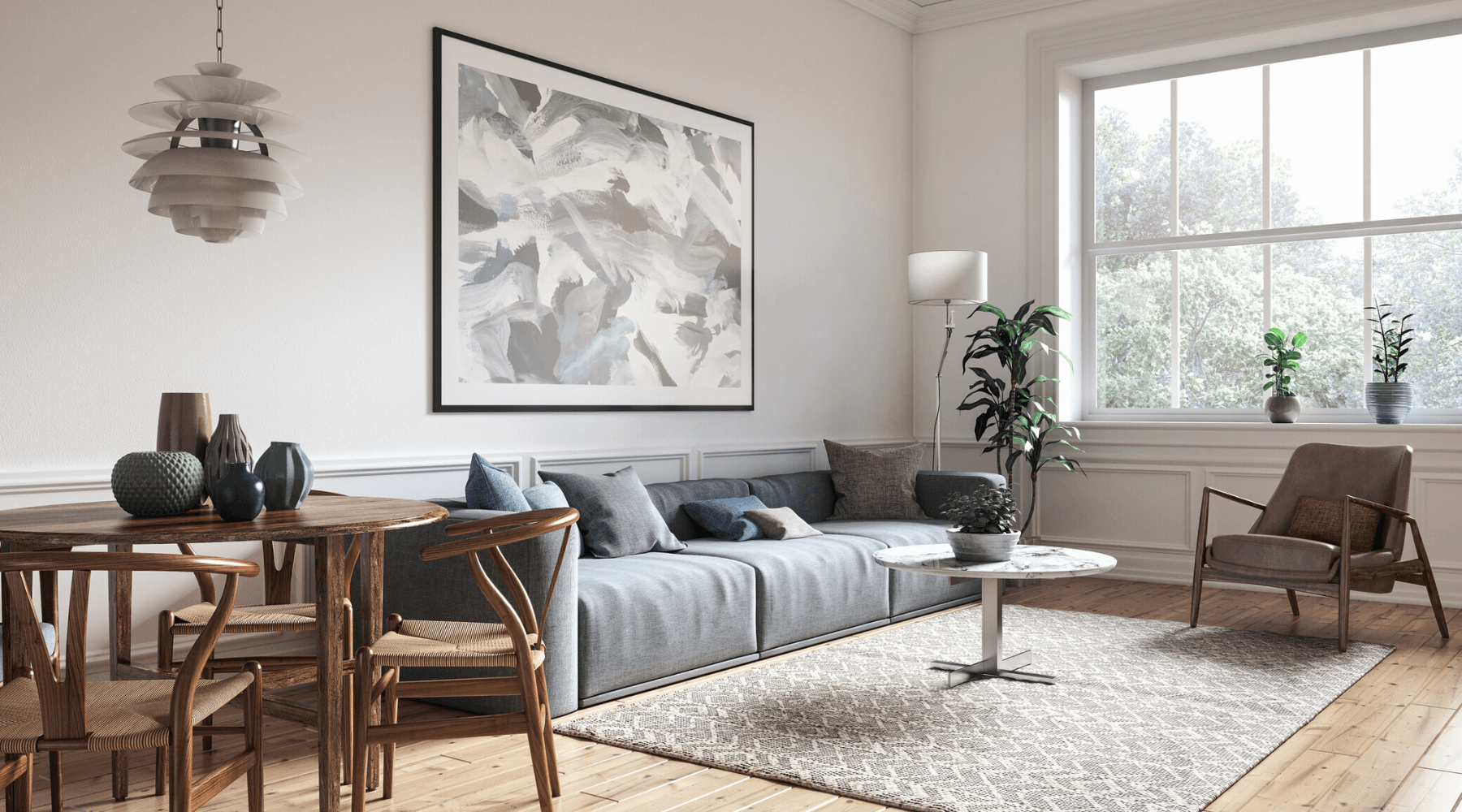 13 DIY Home Decor Projects You Can Complete in a Weekend
Since we have been spending more time in our homes lately, now may be the perfect time to declutter, reorganize, or revamp your space. Though these tasks can seem overwhelming if you think about them in the context of your entire home, instead, set some specific and achievable goals that will help refresh your home and give you a sense of renewal. Simple things like organizing your pantry, decorating your home, or framing some art can have a surprisingly big effect on how you feel in your space. Check out 13 DIY home decor projects you could attempt this weekend.
Replace your pillow covers
You will be amazed at the impact new pillow covers can have on a space. Pillows are an easy, fast, and cheap DIY home decor project that can spruce up your home in no time. You can add pops of color, texture, and contrast on a small budget that leaves a big impact. They don't need to be matching — contrasting colors and patterns often look great together. If you're looking for more calm and clarity, go for more subdued tones like pastels and neutrals. If vibrancy is what you're after, choose bright patterns. New decorative pillow covers can bring a pop of color or be a great start to changing your interior design. If the pillows themselves are getting a bit lumpy or old, it might be time to replace those too.
Hang mirrors
Mirrors are great budget-friendly accessories to add to any home. Mirrors can give the illusion that a room is bigger or has more space. They can also increase light in your home by reflecting light from a natural source or other sources of light in your home. This can be especially important if you live somewhere like Portland or Seattle where there are many gloomy days. If you already have mirrors up, you could try repositioning them in different ways to make your space look bigger or bring in more light. If you don't, you could buy mirrors in many different shapes and sizes and hang them anywhere in your home.
Put down a colorful rug
Stripes, especially black and white, can give the illusion of a larger room, while other patterns inject life into a space. Take the room's function into consideration. If you'll be walking on the rug or eating over it, then lighter colors may show spills and footprints. Generally, it is better to go for a slightly oversized rug rather than one that's too small for the space. Rugs are a great DIY home decor upgrade that can give your home some color or tie everything together.
Take advantage of indoor plants
Indoor plants help you connect to nature even if you don't have an outdoor space. Plants can complement any decor and really add personality to your home. Other than plants having the ability to spruce up any space, they also have other benefits. Indoor plants are great for providing a pleasant and tranquil environment for living, working, and relaxing. Learn more about your favorite species — like the amount of maintenance and sun the various types of plants need— and choose the indoor plants that would be best suited for you and your home.
Change your duvet cover
A duvet cover is often the first thing the eye is drawn to in a bedroom. If you want the focus of the room to be on the walls, art, or furniture, go for a white or neutral cover. If the rest of the room is simple, then you might opt for a bright or patterned cover. Choose a good quality duvet – you spend so much time sleeping in your bed that it's worth the investment.
Organize your pantry
It's no surprise that pantries become messy and disorganized with how frequently we're using them. Organizing this space is a great DIY project that can make all the difference. Putting dry food such as cereal, cookies, flour, and sugar in containers helps them stay fresh longer and make everything easier to find. If you display foods in clear plastic or glass containers, you'll be able to see exactly what you have and know when you're about to run out of something. Check expiration dates to make sure you're not storing items you should discard.
Reposition your art
When your artwork has been in the same spot for years, you can become blind to its beauty. That is why it is important to take the time to complete this DIY home decor project. By repositioning your art to a new room in your home, you bring it to life again. Before you move your pieces, get someone to help hold them up in the desired spot so you can get a feel for how they look before you commit to that location. You might be surprised by which artwork combos look good and which don't.
Paint old furniture
Painting your furniture is a great way to take something old and make it look brand new again. You can turn a tired dresser, kitchen table, or desk into a unique treasure with some new fresh paint. It's much more cost-effective than buying new furniture and can give your decor the upgrade you've been looking for.
Freshen up your front door
If you are looking to get outside this weekend, painting your front door is the perfect DIY home decor project to tackle this weekend. A new color could be exactly what your home exterior needs to look its best. Choosing a color can feel like a way of setting an intention for what's to come. Want more energy? Try yellow or red. How about more calm and simplicity? Maybe blue or green. A striking front entrance welcomes guests and is a budget-friendly way to transform your home.
Finally frame those prints
Do you have a whole bunch of special photos you haven't gotten around to printing and framing? When we take photos mostly on our phones, it's easy to lose your favorites in the digital archives with our other photos. Take the time to print photos or frame photos you have already printed. Printing new photos is relatively cheap and you can find frames from discount stores if you're on a tight budget.
Get new curtains 
Curtains can add texture, color, and vibrance to a room. Whether you are looking for a neutral color to balance out the rest of your room or want to use color to make your windows the focal point, curtains are a great way to do so. Readymade curtains are ideal if you have a smaller budget; just make sure to measure the windows first and be sure they won't be too difficult to put up.
Refresh your bedside table
A well-styled nightstand can set the tone for your bedroom, but it can also be a practical addition for sleep. Assess your needs. Maybe it should include things like an eye mask, water bottle, and a book. Keep the essentials close and remove anything you don't need. Keeping your bedside table neat and adding small decorations, such as a plant or candle can give your room a fresh new look.
Declutter your desk
A tidy workspace can make all the difference in how productive you are. Eliminate any nonessential paperwork and other items. Give the desk a good wiping and place an inspiring quote on the wall and some fresh flowers in a vase. Make your desk your happy place, somewhere you look forward to working rather than somewhere to avoid. A decluttered, neat desk may be exactly what your room needed.
 Originally Published on Redfin
Learn about the advantages of linen when it comes to managing your allergies—whether you're sensitive to chemicals or dust mites.
Read more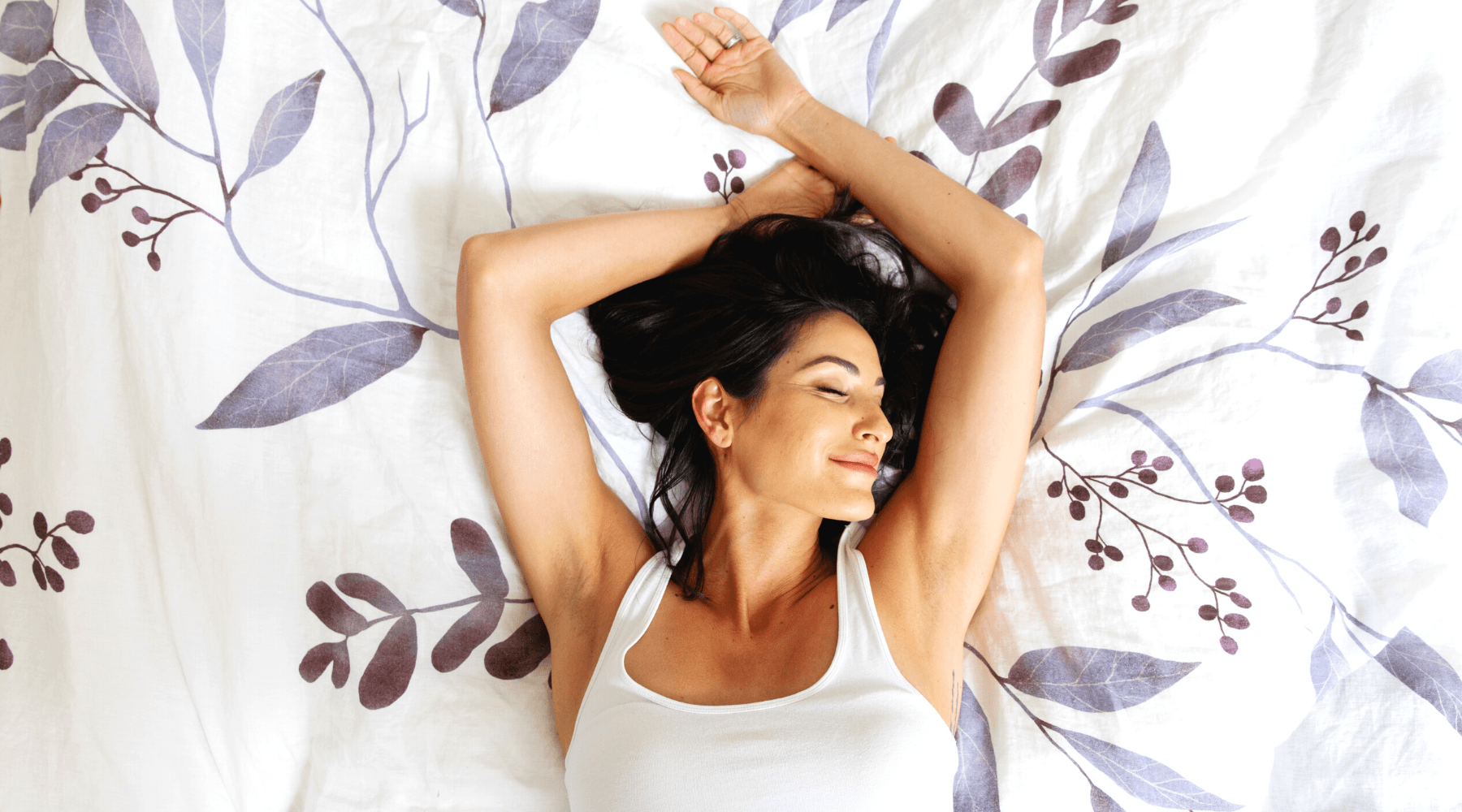 Worried that linen might be uncomfortable? We'll help calm your fears, and explain why linen is actually the best choice for soft, comfortable bedding.
Read more