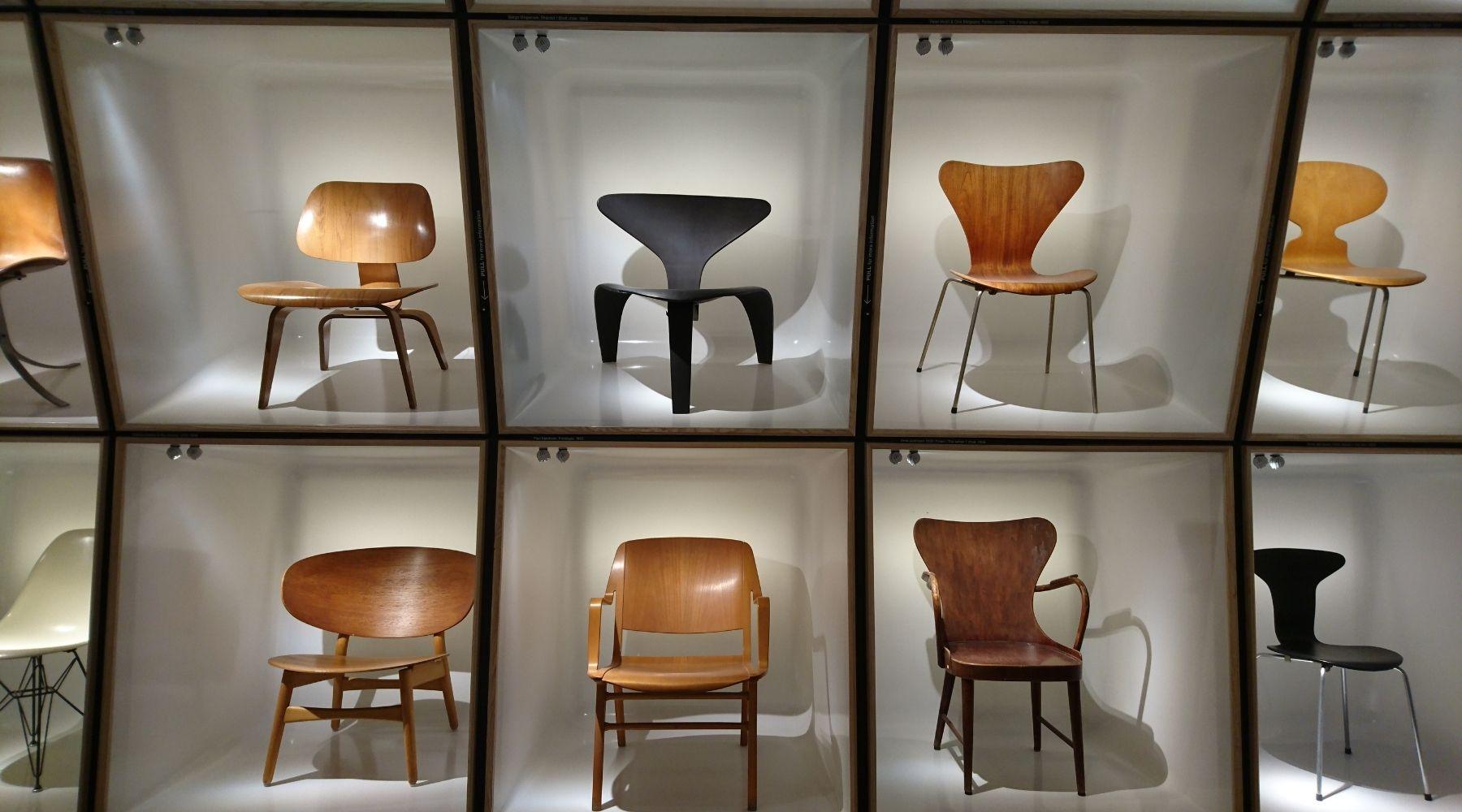 The Differences Between Danish, Norwegian, Swedish, and Finish Design
Although Scandinavian countries are often grouped together when it comes to design, there are distinct differences between their aesthetics that make each their own.
Of the four Scandinavian countries—Norway, Sweden, Denmark and Finland—geographically, only the first two occupy the Scandinavian Peninsula. But culturally, Denmark and Finland share a great deal with their neighbors. These four nations were once locked in bitter conflict but for the past two centuries, they have enjoyed a period of peace and cooperation. This sharing of values and ideas has resulted in the cohesive "Scandinavian" design style.
Scandinavian design presents an elegant solution to the challenges of living in an often cold, resource-scarce region. It emphasizes simplicity, functionality, and superior craftmanship, qualities represented in our Scandinavian duvet covers. But despite having much in common, the four nations retain subtle distinctions between their respective styles.
Denmark: Design for Life
Denmark is a seafaring nation, with centuries-old trading alliances around the world. Danish design, therefore, has international flavor: Oriental allusions in the ceramics of Axel Salto and Arnold Krog, and echoes of English Regency in Denmark's immense output of designer chairs.
Arguably, it's those chairs that made Danish design famous. Denmark has a strong tradition of woodworking that began with Viking longships, developed with 19th-century cabinetry, and culminated in an explosion of creativity in the 20th century. Kaare Klint and Hans Wegner wowed international audiences with their clean-lined wood chairs, only for Verner Panton and Arne Jacobsen to push boundaries even further when plastics became available. Copenhagen's Designmuseum Denmark has a hall dedicated to chairs, such is their importance in promoting Danish design.
Hans Wegner's 'The Chair' Carved Teak Armchairs" 
Alongside Denmark's woodworking tradition runs a ceramics legacy, beginning with the opening of the Royal Copenhagen Porcelain Manufactory in 1775. The artists at the manufactory initially worked in the ornate Rococo style, before transitioning to a simple style that was unmistakably Danish. These ceramics earned Denmark a reputation for high-quality craftsmanship, a reputation that holds to this day.
Denmark's dual obsession with chairs and ceramics ties neatly into that other Danish export: hygge. After all, if you're going to spend most of the winter curled up in a chair with a mug of hot chocolate, you better make sure it's a really great chair—and a really great mug.
It's the Danes' laser-focused dedication to quality that drives us to create our Danish-style bedding. Our organic linen duvet covers last for years and thus, following Scandinavian tradition, can be passed from one generation to the next.
Norway: National Pride
Norway has a long history of being ruled by someone else: 434 years of union with Denmark was followed by 91 years of Swedish rule, which ended in 1905. Yet Norwegian identity persisted, and nowhere more so than in its rural communities. It was here that Norwegian design was born, an eccentric, playful style that draws on folk art traditions and the colors and shapes of the natural world.
Post-independence, Norwegian designers embraced Art Nouveau, producing sinuous, heavily ornamented pieces in complete contrast to the spare minimalism of their former colonists. Norway's goldsmiths, such as Torolf Pritz and David Andersen, garnered international acclaim for their masterful detailing and enameling. Meanwhile, textile artists such as Frida Hansen combined Art Nouveau with folk weaving techniques to create unique fabrics.
Modern Norwegian design is often unfavorably compared with that of the other Scandinavian countries, as Norway's limited industrial capabilities excluded it from mass-producing the mid-century furniture associated with the "Golden Age of Scandinavian Design." But what these unfair comparisons overlook is that Norwegian design is best when it asserts its quirks, rather than imitating its neighbors.
Sweden: Socially Conscious Concepts
Sweden is a peaceful nation with a sense of collective social responsibility and an advanced welfare system. Swedish design provides ethical solutions to individual and social problems; it's inclusive, rather than exclusive. IKEA—arguably Sweden's most famous export—changed our interiors forever by providing its clean, elegant designs at a price point that almost anyone could afford.
Sweden's one major religion—Lutheranism, a sect of Christianity—asserts that salvation is attained by simple faith alone, rather than by human effort or ritual trappings. This simplicity finds visual expression in Swedish design, the simplest and most purely practical of all the Scandinavian design styles.
Modern Swedish design originated in the late 18th century, when King Gustav III popularized a pastel-toned version of European Neoclassicism, with pine furniture and bare-wood floors. In the 1830s, Swedish design developed further under the influence of the German Biedermeier style of spare, blond-wood furniture, and became fully realized at the 1930 Stockholmsutställningen (Stockholm Exhibition). Now seen as a pivotal moment in design history, the Stockholmsutställningen was an exhibition of functional, machine-produced furniture and light-filled interiors, just like the Swedish design we know today.
Finland: Myth and Magic
Flowing, folksy, and colorful, Finnish design is influenced by the great lakes, deep snows, and pine-clad hills of the Finnish landscape. The most northerly of the Scandinavian nations, Finland's climate makes life challenging for its people—efficient design is essential to the Finns' survival. That said, all Finnish-designed objects—even the humblest pair of Fiskars scissors—have an element of purely aesthetic whimsy.
In 1835, Finnish poet Elias Lönnrot published the Kalevala (Land of Heroes), an epic compilation of old Finnish myths and legends. The Kalevala caused a surge of national pride and became a central influence in the work of many Finnish designers, such as the architect Eliel Saarinen (father of Eero Saarinen). Saarinen pioneered a romantic, nature-influenced style—similar to Art Nouveau, yet distinctly Finnish.
In the 1930s, designers such as Alvar Aalto broke these organic shapes down into their purest forms, rejecting hard-edged designs in favor of the curved lines of the natural world, as seen on his lake-inspired Savoy vase. This Finnish brand of "abstracted nature" persists today, in the splotchy flower textiles of Marimekko and the dewdrop-spattered glassware of iittala.
Finlandia Hall, a concert hall in Helsinki, designed by famed Finnish designer Alvar Aalto.
Have you noticed any differences between the four Scandinavian styles? Which one is your favorite? Let us know on Instagram, Pinterest, Facebook, or Twitter!