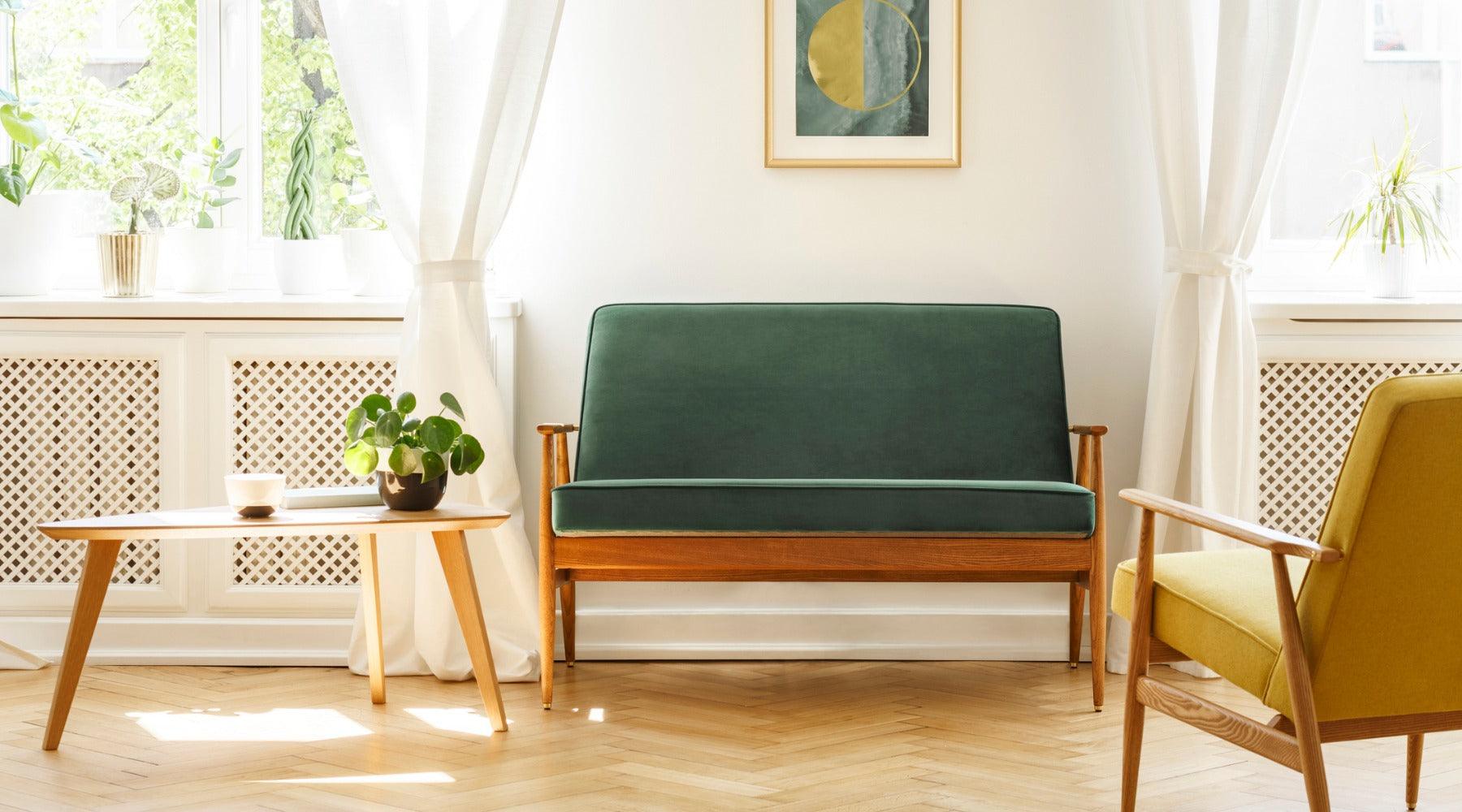 The History of Danish Design: How It Started and How It's Grown
In 2017, the Danish Design Council published its Danish Design DNA pamphlet—a collection of values they felt best represented the Danish ethos. Their conclusions will come as no surprise to design aficionados—among the 10 values listed were durability, simplicity, craftsmanship and social consciousness. These values have helped Denmark grow into the highly developed nation it is today: frequently voted one of the world's happiest countries, with Copenhagen voted as one of the world's best cities to live in. Yet such sophisticated design has surprising origins—tracing them helps us to understand how we ended up here, and how Danish design might evolve in the future.
Danish Design's Viking Origins
The 'Skuldelev 3' ship at the Viking Ship Museum in Roskilde, Denmark. Photo by Hans Olav Lien.
From 2006-2007, Denmark's Ministry of Culture compiled a Cultural Canon of 12 iconic design works. According to them, the first significant piece of Danish design was not the Egg Chair or the Carlsberg logo but a Viking warship from 1042, the Skuldelev. Its slender design, graphic striped sails and shield fixtures epitomized Danish efficiency and craftsmanship. Rather than the primitive savages they're often portrayed to be, Vikings were both organized and aesthetically conscious. Their ornate designs continue to inspire Danish creatives—just look at Jacob Jørgensen's Barca bench, or the shield-shaped experience center of Trelleborg.
Barca by Jakob Jørgensen at A. Petersen exhibition in 2018. 
Inspired by Nature
The next entry in the Cultural Canon appeared over 700 years later, in 1790. The Flora Danica was a dinner service commissioned by Denmark's King Christian VII as a gift for Catherine the Great of Russia. Artist Johann Christoph Bayer (1738-1812) embellished the service with over 700 plant motifs, reflecting Danes' intense interest in botany at that time. Flora Danica sets based on the original are still popular today and have served as inspiration for many other designs.
Royal copenhagen flora danica from 1790. 
Marie Gudme Leth (1895-1997), Denmark's best-loved textile designer, drew on the Flora Danica for her nature-inspired prints, as well as referencing her travels to Java, Mexico, Turkey, and Egypt. Through her teachings at the School of Decorative Art in Denmark, she imparted her knowledge to a generation of students, cementing love for the natural world as a core tenet of Danish design. Today, nature serves as inspiration in Danish fashion, by designers such as Annette Meyer, and interiors, of course—just look at our own modern duvet covers. By featuring plants and trees native to the region, like Porse and Agern, our linen duvet cover collection aims to bring nature indoors—a pillar of Scandinavian design.
Agern linen pillowcases by The Modern Dane


Shaping the Future of Design
Many prominent Danish works, from Arne Jacobsen's AJ cutlery to Jacob Jensen's Margrethe bowl, seem molded from a single piece. There's precedent for that, in a strong Danish ceramics tradition dating back to the original master, Thorvald Bindesbøll (1846-1908). Best known today for designing the Carlsberg beer logo, Bindesbøll was in fact a prolific ceramics artist who drew heavily from Japanese design–as many Scandinavian designers do today. His works set a precedent for the bold, sculptural quality that was to shape future Danish design. This aesthetic was further refined by Gertrud Vasegaard (1913-2007), who created simple, Chinese-inspired tea sets and striking stoneware bowls.
Vase by Gertrud Vasegaard from the 1950s. Danish Design Museum.
These sculptural qualities soon found their way into other areas of design, particularly furniture and architecture. Finn Juhl (1912-1989) and Hans Wegner (1914-2007) created works with an organic, flowing quality. Juhl brought Danish Modernism to America with his 1952 design for the Trusteeship Council Chamber at the United Nations Headquarters in New York, while Wegner made a name for himself in simple, elegant chairs. When he launched his "Round Chair" at the Cabinetmakers' Exhibition in Denmark, he captured the attention of American journalists—they referred to it simply as "The Chair," so perfect was its form. Wegner himself was dismissive, saying, "There's nothing new about it. It could have been made 200 years ago." But that was precisely its appeal—a return to traditional materials and techniques as an antidote to industrialization.
Hans Wegner's Round Chair (1949)
In the late 50s and 60s, it seemed that Danish designers were in competition to see who could make their chairs using the fewest shapes. Arne Jacobsen set the bar high with the Egg Chair in 1958, then his former assistant Verner Panton created the world's first injection-molded, single-form plastic chair in 1960: the Panton Chair. Though initially unpopular in Denmark, the chair became an international sensation and Panton's unusual designs remain in high demand today. In 1964, Gunnar Aagaard Andersen ripped up the rulebook when he created organic chairs by shooting foam polymer through a hose. One chair now has pride of place in MoMA's design collection—the other 10 are either in museums or occasionally pop up in private auctions, selling for tens of thousands of dollars.
Egg Chair, Swan Chair and further inventory of the SAS Royal Hotel designed by Arne Jacobsen.
Today, chairs are Denmark's most famous and coveted design export—so much so that Copenhagen's Design Museum Denmark has an exhibition dedicated to them. Designs by modern brands such as Takt and Hay build on those that came before, while placing increased emphasis on 21st-century values of sustainability and environmental sensitivity.
Design for Good
Denmark's world-beating happiness levels are due in part to ethical and socially conscious design that considers the user first and aesthetics second. Exemplary city planning in Denmark has created some of the world's most cycle-friendly cities, while modern firms such as Biomega continue to innovate in the cycling field, creating e-bikes that are both user-friendly and beautiful.
Bamboo bike by Ross Lovegrove and Biomega. Photo by Bruno Cordioli.
Denmark's love affair with zero-emissions technology dates to 1956, when Johannes Juul designed the Gedser Wind Turbine, then the largest in the world. The Gedser Turbine would go on to inspire modern turbine design. Nowadays, Denmark supplies wind turbines to many other countries, as well as generating 20 percent of its own energy from wind power.
As part of their commitment to sustainability, today's Danish designers use environmentally friendly materials—chairs made from recycled plastic and lamps made from seaweed. Linen, too, is a major part of this revolution—a sustainable and ethical fabric that is a natural carbon sink.
Our organic linen duvet covers adhere to the highest GOTS and OEKO-TEX standards, building on the legacy of the design masters who came before. If you'd like to make our Scandinavian duvet covers part of your home, browse our full collection.
Do you have a favorite Danish designer? What do you most admire about Danish design? Let us know on Instagram, Pinterest, Facebook or Twitter!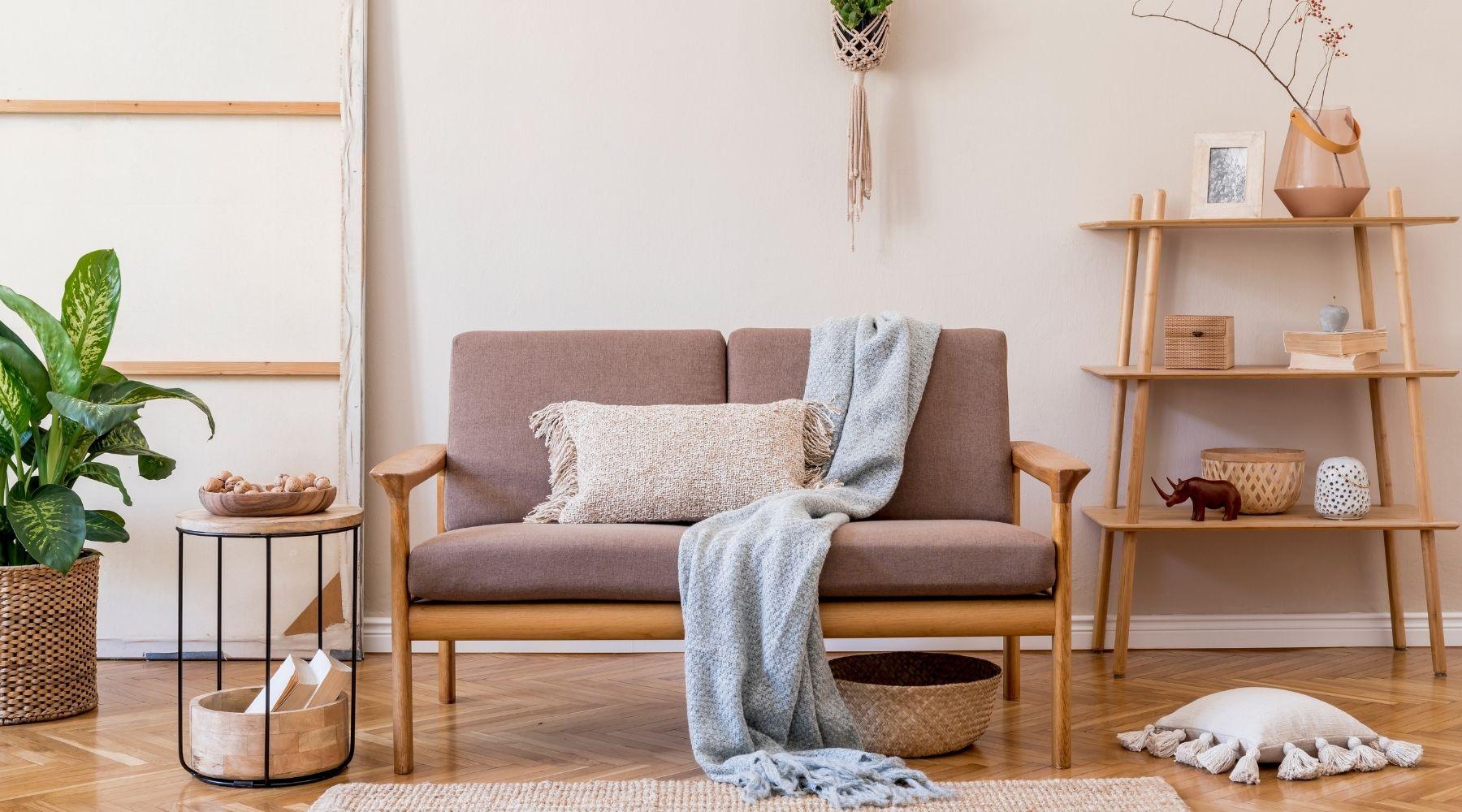 Time to dust off your paint brush and get out your drill—from upcycling to Japandi, we break down the latest trends in Scandinavian interior design.
Read more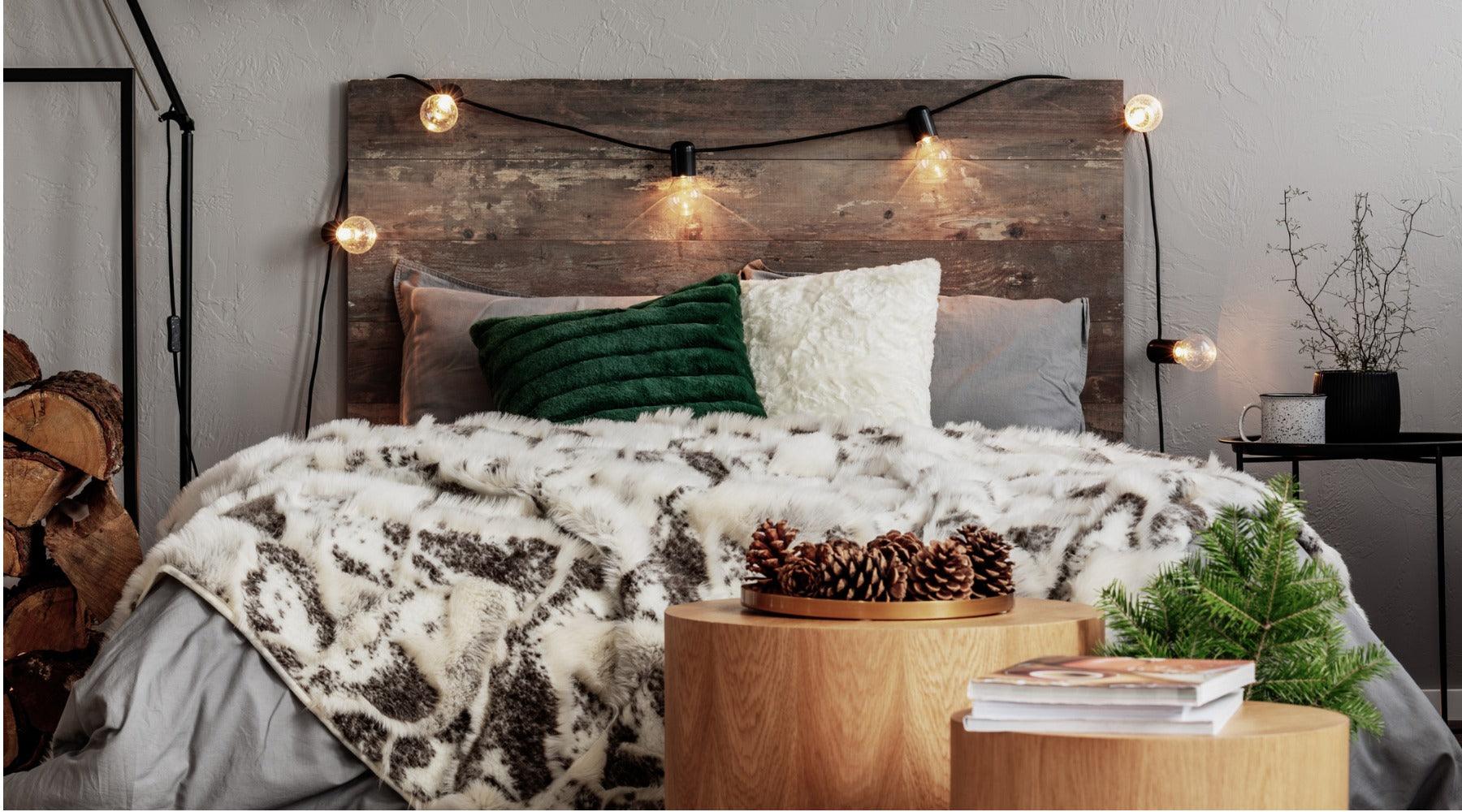 Spending more time indoors this winter? See how a few simple changes can transform your bedroom into a cozy winter retreat.
Read more