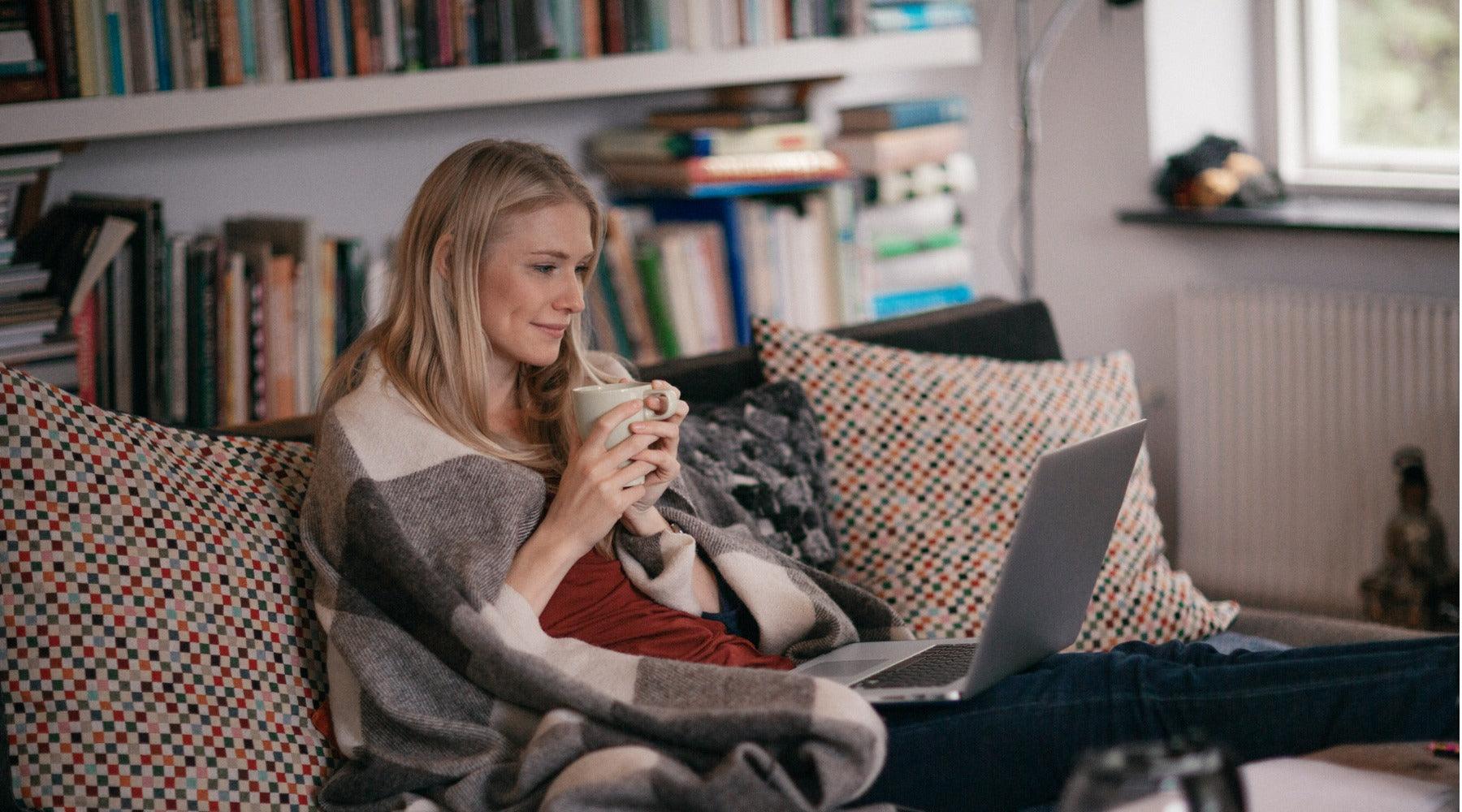 How To Plan a Scandi-Style Renovation
Whether you're renovating your entire home or just one room, it can be hard to know where to start. Get clued up with our step-by-step guide, from initial research and mood boards to your first purchases.
Do Your Research
Interior design is an art but it's also a science. Professional designers look at a space and intuitively know whether a certain layout is going to work. Fortunately for the rest of us, much of this "intuition" is based on mathematical rules that can easily be learned, such as the golden ratio, rotational symmetry, and the rule of three. These rules explain why some spaces look harmonious, while others look a little off.
Mathematics also forms the backbone of ergonomics, the science of creating a comfortable and practical space for all. Ergonomics dictates the measurements of everything in our homes, from the height of mirrors to the distance between chairs in a lounge set. These are practical rules, which align well with one of the primary principles of Scandinavian design—functionality. Items must be functional and need to suit the space you have. If your ceilings are too low, that pendant light that looked so great in the store will hang down too far, and you'll have to dodge it every time you walk past. Never overlook ergonomics in favor of aesthetics.
The age and location of your home should also factor into your design. It's difficult to make Regency-era furniture work in a 1950s Brutalist apartment. The era of your home doesn't need to dictate your style but it should influence it. For example, if you've moved into an Art Nouveau home but prefer a modern style, incorporate curves and organic shapes into your décor and break up harsh lines with plants and softer materials such as organic linen bedding.
It's possible to spend days descending a never-ending spiral of web pages and interior design tutorials; save yourself time by picking up a copy of "The Interior Design Handbook" by Frida Ramstedt. Frida runs Trendenser.se—Scandinavia's leading design blog—and her book contains a summary of all the key mathematical, ergonomic, aesthetic, and historical factors behind successful design.
Embrace Who You Are, Not the Latest Trends
Scandinavian design encompasses the values of quality, simplicity, and practicality. It's been popular for decades because it doesn't rely on trends—its core principles make it a timeless design aesthetic. So forget Instagram—unless you're planning a full-time career as an influencer, your home should support you and your family, not the other way round. Remember that no one actually lives in most of the interiors you see online—they've been styled purely for a showroom or to promote the work of a particular designer.
Be particularly wary of trends when they involve structural changes to your home. For example, open-plan living was fashionable during the past two decades, with many homeowners knocking down walls to create multifunctional spaces. Then the pandemic hit, and those same walls went right back up as people tried to find solitude while spending most of their time at home. Large-scale changes such as these could affect the resale value of your home as trends change.
Log off social media, grab a notebook, and imagine your ideal lifestyle in your new space. Will you host dinner parties or spend your evenings curled up with a book? Will you display your possessions out in the open or does visual noise overwhelm you? Are you willing to sacrifice time and energy for high-maintenance pieces such as white sofas, deep-pile rugs, and unlacquered brass, or would lower-maintenance alternatives be a more suitable choice? Brutal honesty is key here.
Remember that Scandinavian design embraces the philosophy that good design helps us live happier, more rewarding lives. Keep coming back to this as you plan your renovation to help you stay focused on what matters most to you.
Build a Mood Board
When amateur designers get stuck, it's usually for one of two reasons: either they're so terrified of making a mistake that they stick to "safe" colors and designs, or they're so full of ideas that they can't make their mind up. Never fear—mood boards can help.
There are multiple ways to create a mood board: you can either make a traditional one from cardboard and magazine cuttings or go online with a service such as Pinterest or Milanote. Of course, you can use a mood board to pin interiors and furniture items that you like but we encourage you to go bigger than this, as inspiration can come from anywhere. A piece of art, a landscape, or even a bird's plumage could inspire your designs. For example, we took inspiration from lively Nordic birds to create our new Fugle European duvet covers—composed of 100% organic European flax, our European bedding is super soft, ensuring you wake up refreshed and relaxed in your newly renovated home.
Most importantly, don't be precious—it costs nothing to pin an image, and taking time to fully explore your preferences will save you costly mistakes down the line. Make your mood board as crowded as you like and leave refining it to the end of the process.
Be Selective and Lay Everything Out
Once you've finalized your mood board, it's time to start making decisions. Narrowing down items can be challenging but its important to be selective and think about which items you truly need, selecting ones that really suit the space. Scandinavian design is all about high-quality, functional pieces that serve a purpose. A hand-crafted wooden dining table, a beautiful mid-century bookcase, a large sheepskin rug—all of these items work within the aesthetic but do they work together, in the space you have? Even the most beautiful items won't work well together if they are in a space that's too large or small.
A great trick for planning your interior is to use masking tape on the floor to mark out the dimensions of prospective purchases. If you haven't yet moved into your home, dig out the graph paper and create a floor plan to scale, making sure there's enough room between items for everyone to move around.
Purchase Essential Items First
Even if you've got all your measurements correct, used the masking tape trick, and refined your mood board, it's amazing how different furniture can look once it's in your home. Once you're in, you may be inspired to go in a different direction to what you'd originally intended, such as changing an accent color or paring back your design for a more minimalist look. Don't be afraid to take your time. Purchase key furniture items first—your bed (and organic linen bedding!), sofa, and storage items—then pause and reassess whether you still want to go ahead with your other planned purchases. Leave buying paint to when you're nearly finished—it's much easier to match paints to your furnishings than the other way round.
Are you embarking on a renovation project in 2022? What design tips would you like to share? Let us know on Instagram, Pinterest, Facebook, or Twitter! And don't forget to check out our range of organic linen duvet covers for your bedroom renovation—from solid colors to nature prints, our Nordic duvet covers will help elevate your Scandi-style bedroom.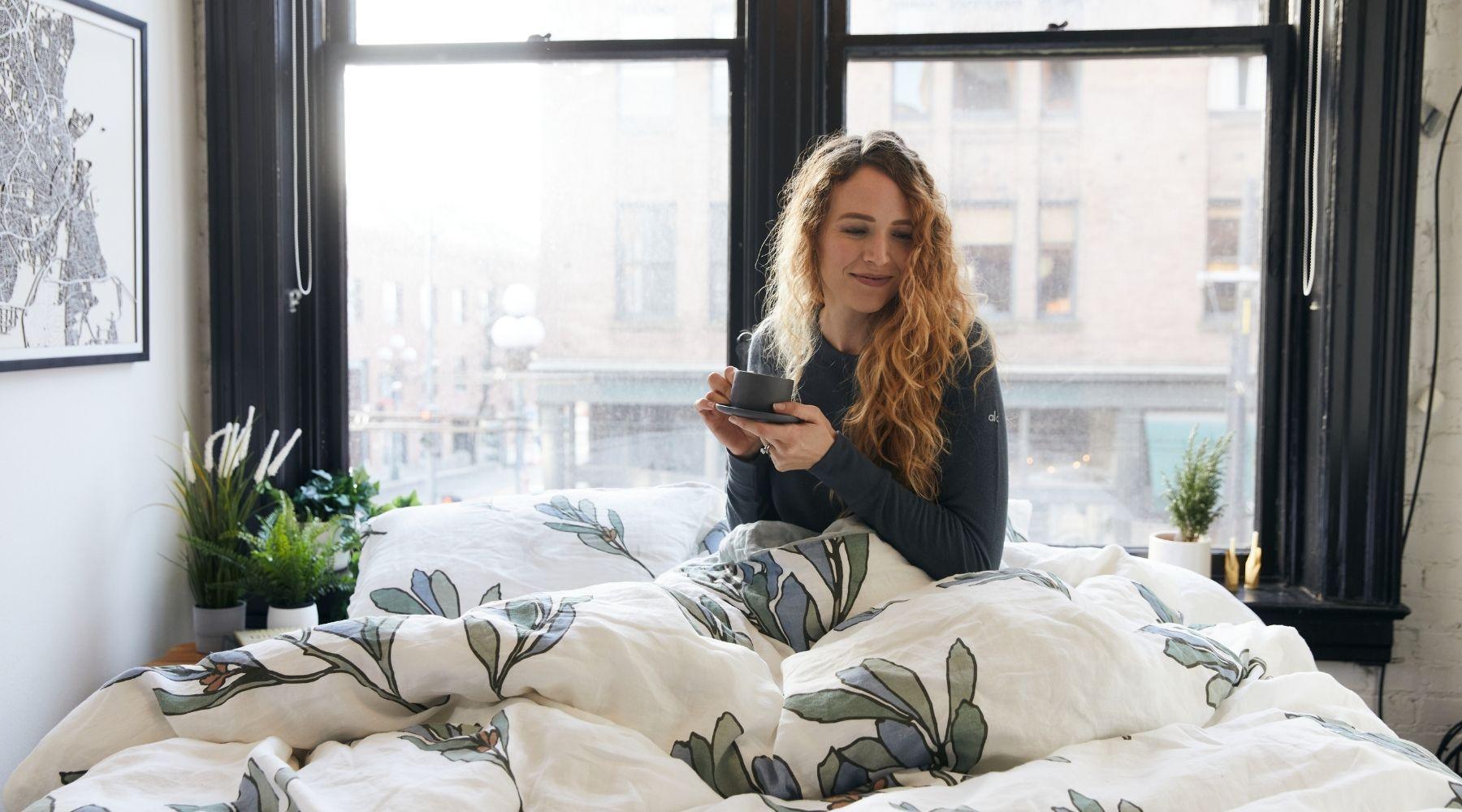 What sets European bedding apart from bedding found elsewhere, and will its style work in your bedroom? Find out.
Read more