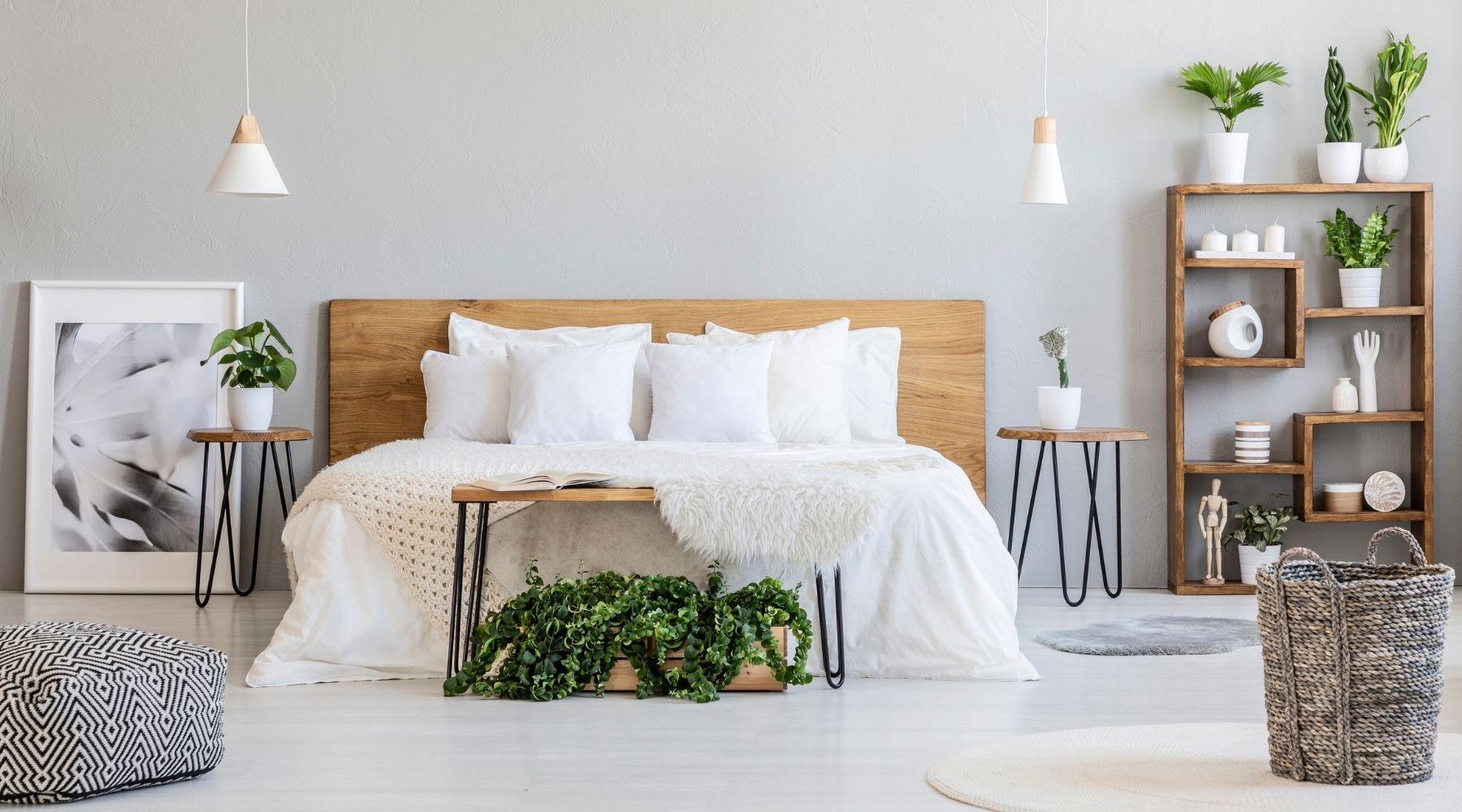 How To Bring Nature Into Your Home—Even in the Darkest Spaces
Scandinavian design is known for its love of nature but bringing it into small, dark spaces can be challenging. Even with no natural light, it's possible to fill your space with foliage. Find out how to use live plants, dried plants, plant prints, and even high-quality artificial plants to bring nature into your home.
Why Bring Nature Indoors?
A wealth of research reveals the health benefits of spending time in nature, as well as engaging in outdoor activities such as gardening. But in today's urbanized societies, this isn't possible for everyone. More recent findings suggest that even viewing images of nature may have a positive effect on mental health: in a study conducted by the Australian National University, test subjects reported an improved mood after simply looking at images of plants on a screen. So bringing plants home—whether in living, dried, or even printed form—may help to brighten your day, as well as your décor.
A Brief Introduction to Houseplants
Plant care is a meditative activity that forces us to slow down and pay attention to our surroundings. In addition, studies carried out in England and the Netherlands found that office workers surrounded by plants were more productive and satisfied at work.
According to Vogue Scandinavia, the best plants for Scandinavian interiors are non-flowering varieties, which will stay lush and beautiful even during the darker months. Ferns and Ficus plants are hardy and will grow in a variety of conditions, as will alocasias (elephant ear plants) and marantas (prayer plants). If you're looking to go all the way and create an indoor plant wall, then consider pothos, philodendron, dracaena, and anthurium plants, which are all quite resilient. If you live in a warmer region, seek out plants that suit your local climate. Some houseplants are toxic to children and pets, so research specific varieties before you buy.
A Ficus lyrata, commonly called the fiddle-leaf fig, can thrive in most conditions.
A lot of online plant care information is inaccurate, so stick with expert guidance from reliable sources such as the UK's Royal Horticultural Society. Beginners should pick up a copy of Darryl Cheng's "The New Plant Parent," which includes specific notes on how to look after the most popular varieties.
How to Use Dried and Cut Plants in the Home
Many of us lack the conditions for plants to flourish, or lack the time to look after them. Fortunately, dried plants have no such requirements and—thanks to an Instagram-fueled surge in popularity—come in more varieties than ever before. For a minimalist Scandi look, stick with natural colors and don't mix more than one species in a display. Popular choices include tumbleweed, palm leaves, wheat, and of course the Insta-friendly pampas grass. Don't confine plants to vases and bowls—create a wreath, incorporate them into homemade candles, or frame them. Our Løvfald Scandinavian duvet cover features red autumn leaves, making it the perfect complement to the russet and brown tones of dried plants. Our Danish-style bedding is made from the flax plant and is thus another way to subtly bring nature in.
A vase of fresh-cut flowers is an easy way to brighten up any room but if you want to take things to the next level, read up on the Japanese art of ikebana, or flower arranging. All you need is a few vases in various shapes, plant cutters, a weighted flower holder (kenzan) and some wire to stabilize the stems. It's the perfect finishing touch to any Japandi interior.
Use a kenzan to create a floral arrangement made from dried flowers.
Working With Artificial Plants
Even in winter, the cafés and interior design shops of Copenhagen overflow with lush foliage. Enormous plants sprout from every showroom corner and hang from every bar, despite a complete lack of natural light. At first glance, you might think the Danes simply have a prodigious talent for plant care but an up-close inspection reveals high-quality artificial plants. Artificial plants come with major advantages: they're non-toxic, require no care, and you can put them anywhere. These days, they can look just as convincing as real ones, provided you follow a few simple tricks.
If you can, combine artificial plants with real ones, as they'll blend in better. Use real plants in bright areas where they would naturally flourish, and artificial ones in darker corners. When selecting artificial plants for your home, look for variation in the size and color of the leaves—real plants don't have uniform leaves. Check the "soil," too, for a realistic finish.
It may seem counterintuitive to buy a plant with dying or damaged leaves but even the highest-quality real plants have imperfections, so your artificial plants should reflect this. Nowadays, many artificial plants come with tears, holes, and yellowing patches that will fool even the most seasoned horticulturist.
Using Natural Materials in Home Décor
As well as looking and feeling beautiful, natural materials have a timeless quality that complement any design. To quote the Canadian interior designer Nick Lewis: "Have you ever walked into a forest and thought, 'This place is looking really dated'? Of course you haven't… forests never look dated because nature never looks dated." Scandinavian designers have understood this for centuries, which is why you'll find plenty of natural-finish woods, wool, and animal hides in Scandinavian interiors. And let's not forget European linen—an organic and sustainable crop that traps more carbon than it releases. Our organic linen duvet covers are made from 100% GOTS- and OEKO-TEX-certified linen, meaning they are free from GMOs and harmful chemicals.
Plant Prints and Paintings
In the absence of greenery, plant-themed art creates a window into the natural world. Botanical art is available in every form and for every budget, from contemporary prints to one-of-a-kind paintings.
Scandinavia has an enduring tradition of botanical textiles, from Marie Gudme Leth to Josef Frank. You can use botanical prints just about anywhere—from wallpaper to curtains and cushions—but we'd be remiss if we didn't mention our own European linen duvet covers. Along with perennial favorites Agern, Porse, and Blålig, we've got a brand-new plant print: Hørblomst. You'll dream of sunny European summers when you dress your bed in the beautiful blue flowers of the flax plant.
How do you bring nature into your home? Are you a new plant parent (or an aspiring one)? Let us know on Instagram, Pinterest, Facebook, or Twitter!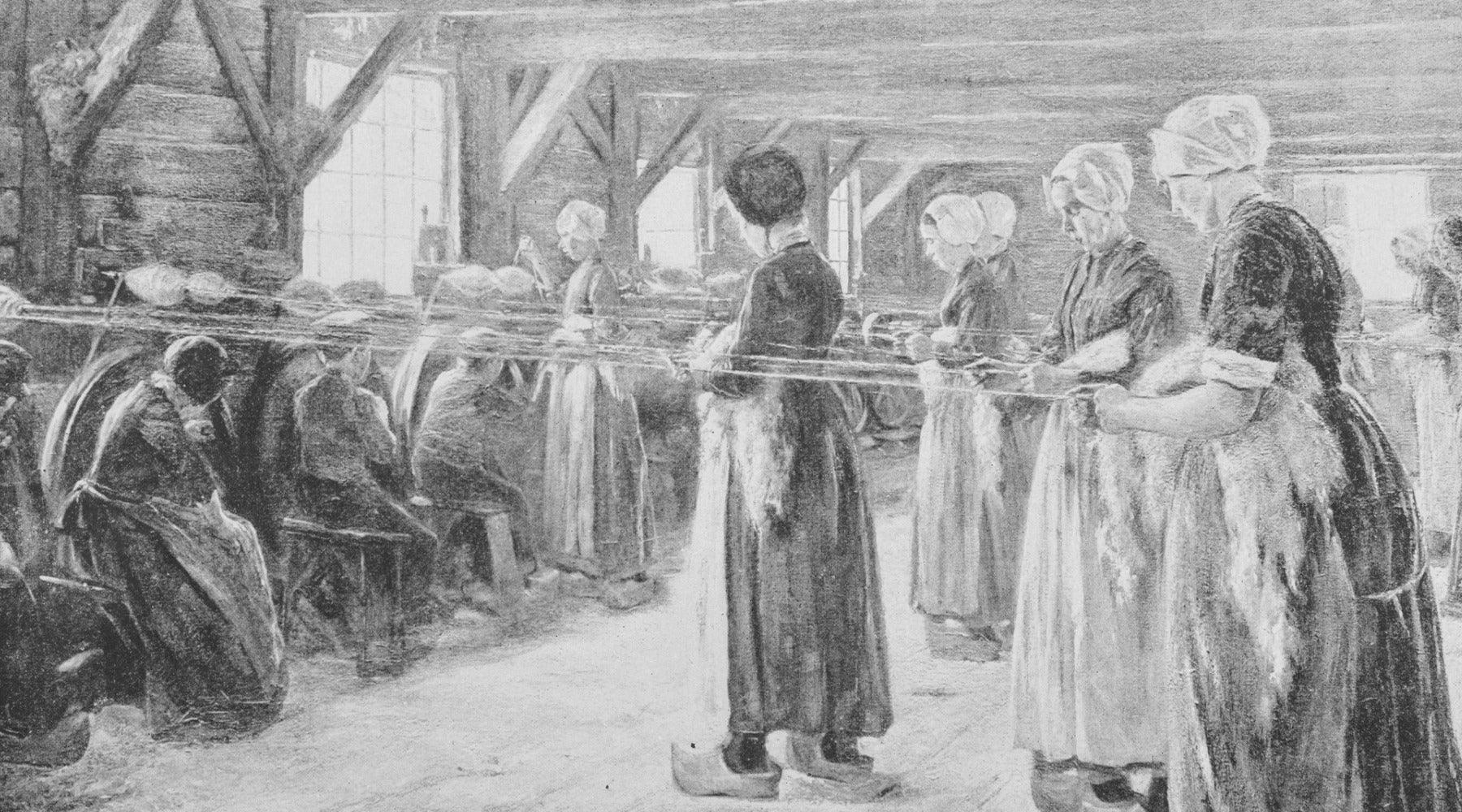 Linen can be traced back thousands of years. Learn how it was first used, see how it's evolved, and find out why it's the textile of choice for today's world.
Read more