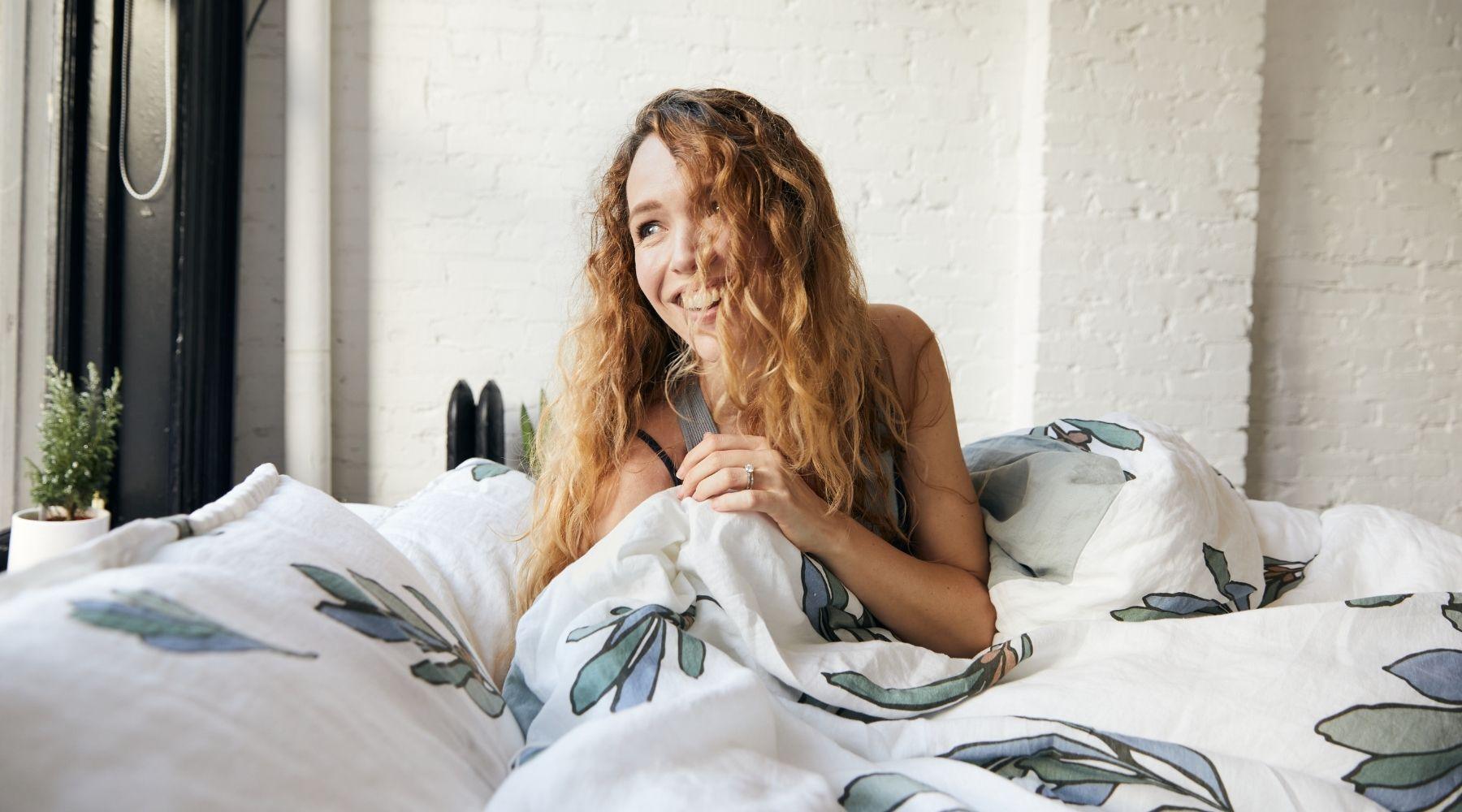 How to Wash Linen Bedding
Flax linen is easy to take care of—it is long-lasting and resilient and it only gets softer and more velvety with each wash. Thanks to the long flax fibers used in
The Modern Dane organic European linen bedding
, you will experience very little pilling (those pesky little fluff balls you get with cotton). And since linen naturally has that sought-after lived-in look and feel, you can skip the ironing and just embrace its rustic charm (however, if you do want to tone this down, we have a tip for this as well further down—read on!).
---
Washing: Flax linen is machine wash safe and in fact will only get softer with repeat washing. Wash on cold to keep the colors vibrant and choose a moderate spin cycle.
---
Whitening: You will want to avoid using any whitening agents on our colored and printed duvet covers as it will fade the designs. For whitening pure white linen sheets, avoid products with a chlorine base (bleach), which can have a yellowing effect on linens. Instead, use detergents and whitening products with a base of oxygenated agents.
---
Tumble Drying: After a moderate spin, linen can be dried in a tumble dryer on low heat.

Pro tip! Take your linen bedding out of the dryer while it's still slightly damp and hang it up to air-dry for a few hours (if you have the space). That will take out most of the wrinkles.
---
Ironing: Our washed flax linen duvet covers really don't need ironing as the slightly rustic look is all part of the charm. But if you prefer a smoother finish, linen is very easy to iron as well. We recommend ironing the linen on the reverse side while it is still damp, on low heat with or without steam.
---
Professional Cleaning: If you want to get your duvet covers professionally cleaned, flax linen can be dry cleaned as well. Just make sure you use one who knows how to take good care of linen. 
---

Ready to take care of some linen bedding of your own? Check out our collection of 100% organic European linen bedding. Made from the finest Belgian, French, and Dutch flax linen and hand-sewn in Portugal by crafts-people.