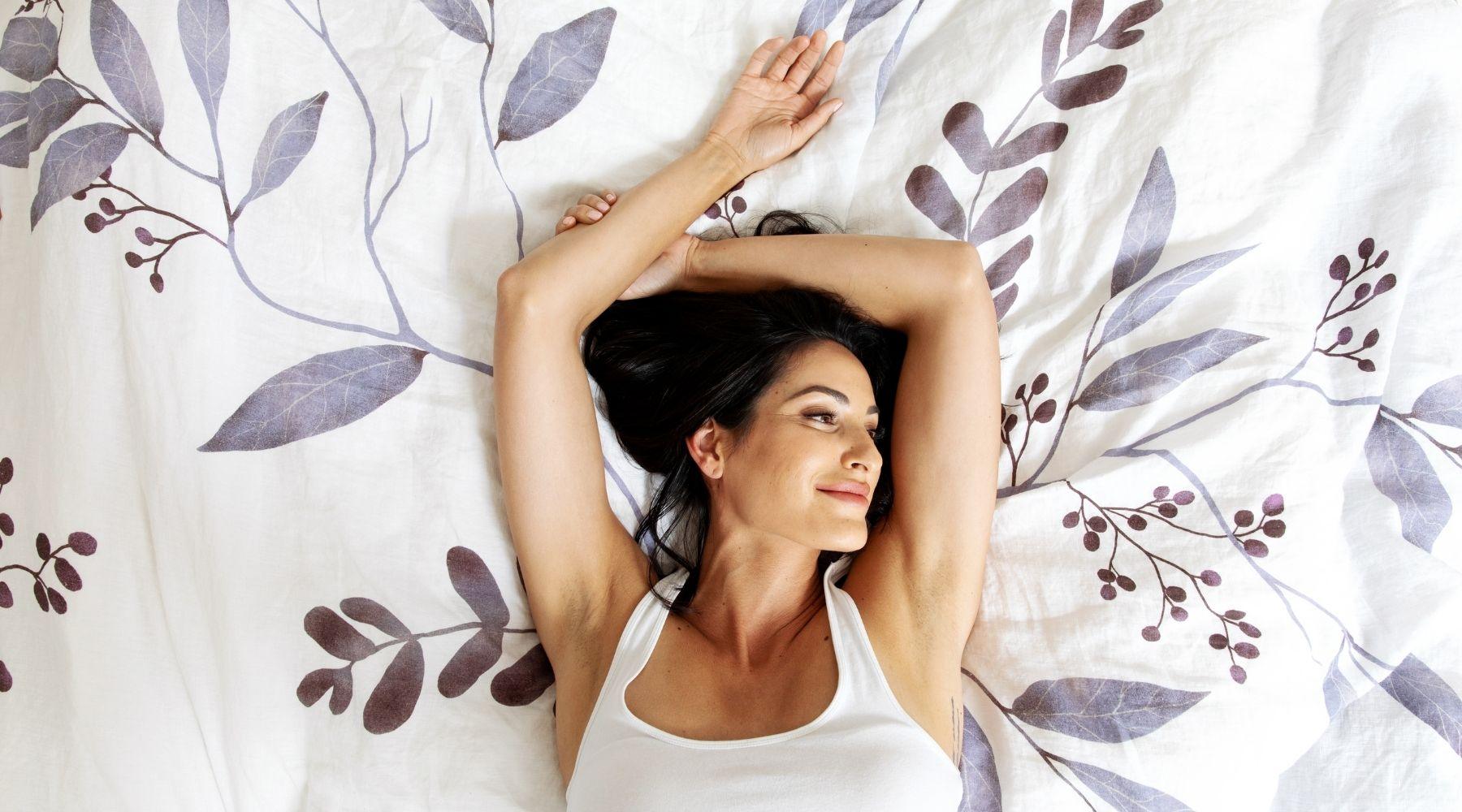 Is Linen Bedding Good For Summer?
Hot sleepers, do you dread this time of year? Feeling hot at night affects our sleep and, by extension, all aspects of our lives. Many of us cool down a room by opening the window, switching on a fan, or sleeping with just a sheet—but do you really need to ditch the duvet? Insulating polyester and cotton duvet covers may trap heat next to your body but there is another option—at the Modern Dane, we believe that linen is the best fabric for keeping you cool in the summer months, and it's all down to science.
The Science Behind Linen
European linen is made entirely from the flax plant. Flax is porous—seen under a microscope, each fiber has thousands of tiny holes along its length.
This porousness makes linen a great heat conductor, which means that it directs heat away from the body. The heat conductivity of linen is said to be five times higher than wool and 18 times higher than silk, despite silk's reputation as a "summery" fabric. These pores also trap moisture, making linen extremely absorbent. A linen duvet cover absorbs up to 20 percent of its weight before it starts to feel wet—so you'll never wake up with damp bedding, no matter how hot you get.
Linen is naturally stiff, due to pectin and lignin in the flax fiber. This stiffness—coupled with a natural resistance to static—means that your bedding won't cling to your skin and air can circulate freely. And in case you're worried that stiffness means scratchy bedding, it doesn't. Our Danish-style bedding is made from 100% organic European flax linen and, as it's garment-washed before it gets to you, very soft to the touch. It also gets softer with every wash at home. The flax fibers remain stiff, however, and thus our European linen duvet covers continue to provide comfort—without clinging to your skin—for years to come.
The Drawbacks of a Higher Thread Count
Your body already has the tools to cool you down—when the temperature rises, it reacts by perspiring more. The problem occurs when non-breathable duvet covers lock in that moisture, resulting in a sticky, uncomfortable feeling.
Most people assume that high thread count means better quality but this is rarely the case. In fact, when it comes to summer bedding, a higher thread count creates a tighter weave, which traps heat against your body. With broad fibers—and therefore a naturally low thread count—linen duvet covers are lighter, more breathable, and cooler than cotton.
Swap Out Your Duvet
Even with a breathable, moisture-wicking linen duvet cover, you will likely still want to make the switch to a lighter duvet when the weather starts warming up.
Most of us switch to a thinner duvet in the hotter months but we often don't consider our duvet's material. A down (or down alternative) duvet with a fill power of 600 or less is your best option; more than that, and your duvet will trap in air, creating an insulating layer.
A light insert—coupled with an organic linen duvet cover—will help keep you cozy and cool, even as the temperature continues to climb.
Other Ways to Cool Down
While switching to linen is one of the best things you can do to get a cooler night's sleep, there may be other factors at play. First—and most important—make sure your hot sleeping isn't the result of an underlying medical condition such as diabetes or hyperthyroidism. If you're simply running hot, there are a few things you can try.
While we don't suggest changing your mattress for the sake of a few weeks of summer, if you live in a climate that is hot year-round, it's worth considering. Although a memory-foam mattress has considerable advantages for your comfort and health, they're not particularly breathable. Look for a mattress with ventilated latex or an open-coil system that circulates air through the interior. The right pillow also plays a part—look for latex, ventilated foam, or wool. Make sure it's firm as softer pillows tend to insulate your head and keep it warm.
Prepare your bedroom at least one hour before sleep—open windows and doors, put your pillowcase in the fridge (yes, really!) and set a tray of ice cubes in front of an electric fan. If you can, keep curtains closed through the day, to stop sunlight from getting into your room and heating it up.
Effortless Summer Style
If you really want to get scientific, using lighter-colored bedding can make a small difference to your sleep in the summer months. Dark colors absorb sunlight during the day, converting it into heat energy that stays trapped in the fabric. On the other hand, light colors reflect light and therefore heat.
Our organic linen duvet covers come in plenty of light, bright shades, with an unfussy, subtly creased look that fits the aesthetic of hot, lazy summer days. The summery floral prints draw inspiration from a legacy of Scandinavian design that includes pioneers such as Josef Frank and Marie Gudme Leth. Browse our full Scandinavian duvet cover collection here.
How are you dressing your bed for summer? Do you have your own tips for keeping cool on hot nights? Let us know on Instagram, Pinterest, Facebook or Twitter!