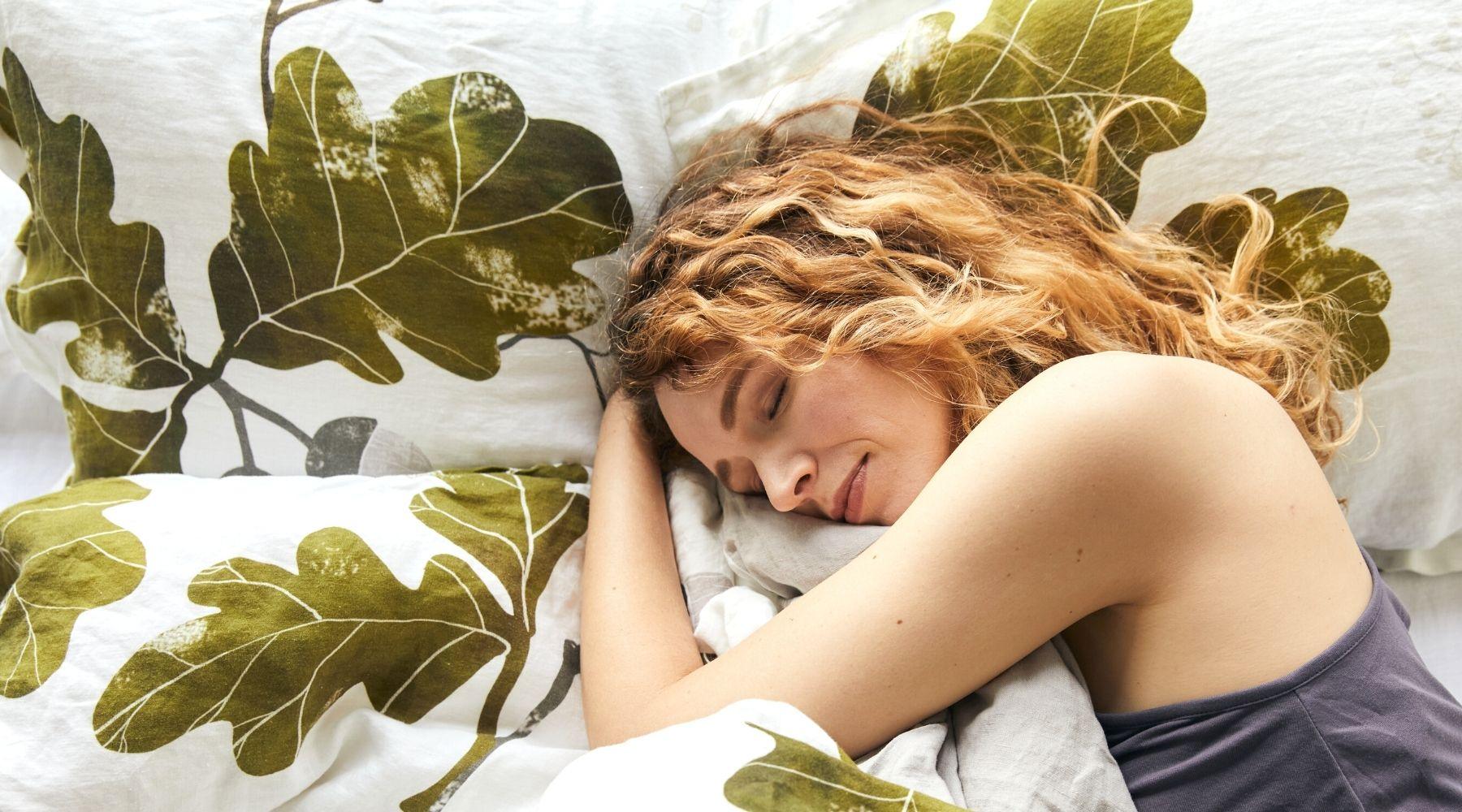 How Your Bed Can Affect Your Sleep
Much has been written about the importance of sleep, so much that most of us understand how poor sleep affects our physical and mental health. We're aware of the fundamentals of sleep hygiene: a regular wake-up time, daily exercise and caffeine-free evenings. But how many of us examine where we sleep? We spend one third of our lives in bed, so it's crucial that we get that part of the equation right.
Bed Frames: Setting the Foundation
Creaky beds can ruin a night's sleep. Loose joints in the bed frame are the most common culprit, so remove your mattress and tighten them or add a washer between the frame and the bolt. Finally, spray all the joints down with a silicone lubricant.
Shopping for a new frame? First, calculate how much weight it needs to bear. A bed frame supports everything on it: bedding, yourself, your partner, and perhaps even your children and pets! A frame with underbed storage is useful for smaller spaces, as it can reduce the visual clutter that affects your sleep. Box springs aren't necessary nowadays where thicker mattresses are the norm (unless you still have a thin mattress), so go for sturdy wood slats instead. Slats must be spaced no more than 3 inches apart—more than this and your mattress may sink through the gaps and deform, voiding its warranty.
Mattresses: Finding the Perfect Match
A worn-out mattress can cause many problems, from dust mites to mold and lumps to indentations—all which will affect your health. If this sounds like your mattress, it's time to upgrade.
There's no such thing as the "best" mattress—what works for one person may be uncomfortable for someone else. Memory foam "melts" as it warms up, molding to your shape and relieving pressure on the body. It also isolates motion, so it works well for couples where one partner moves a lot. It's not breathable, however, so may be unsuitable for hot sleepers. Springs are better for temperature regulation and are less expensive. A hybrid is a best-of-both-worlds option: the foam distributes your weight while the springs provide support, making this a good solution for partners of different weights.
As for mattress firmness, do this simple test: lie on your back and place your hand between your back and the mattress. If your hand slides in easily, the mattress is too hard; if you can hardly squeeze your hand in, it's too soft. Finally, lie in your usual sleeping position and have a friend check that your spine is straight.
If you can't upgrade your mattress—say, if you're renting a furnished home—buy a mattress topper instead. Just like mattresses, they come in different materials and vary from soft to firm. Pick one that compensates for the difficulties you're having with your current mattress.
Pillows: Consider Your Position
Lumpy, bumpy pillows will ruin your rest; they also absorb dust, bacteria, and allergens over their lifetime. Try this test: fold your pillow in half, then let go. If it doesn't spring back into shape, it's time for a new one.
Look for a pillow that will keep your head and neck aligned with the rest of your body, as if you were standing. Side sleepers will need a thicker pillow—around 4-6 inches—while back and stomach sleepers need a slimmer pillow. Down and shredded memory foam pillows offer the best support. Can't find the right match? Consider an adjustable pillow, where you can add or remove fill to fit your shape.
Duvets, Comforters, and Linens: The Finishing Touch
Insulating yet breathable, a great duvet or comforter makes all the difference to sleep quality. Choose a duvet with an appropriate thickness. If you live in an area with extreme seasons, consider investing in two duvets, one for warmer seasons and one for when the weather turns cold.
Fill material, too, is important. Down—especially goose—has long been the gold standard for warmth, comfort, and breathability. These days, however, some synthetic fibers, like the NASA-developed Climasoft, now match and even exceed the performance of down duvets. Microfiber—such as PrimaLoft—is another excellent synthetic option. Wool and silk duvets are another hypoallergenic option.
Finally, select your covers. There are many things to consider but above all else, choose a quality set that feels good and brings beauty to your bedroom. We're biased, of course, but believe organic linen duvet covers are the best option—and the science backs us up. Linen is thermoregulating, moisture wicking and hypoallergenic; it softens with each wash and will last for decades if properly looked after. Our European linen duvet covers are also the sustainable choice; they're made from certified European flax that requires no pesticides and only rainwater to grow. Printed with beautiful elements found in Nordic nature, our Scandinavian style duvet covers also help you bring the outdoors in.
Keeping It Clean
There's nothing relaxing about musty bedding and a stained mattress. Wash sheets every one to two weeks, wash pillows and duvets two to four times a year, and vacuum mattresses twice a year. Clean everything according to the manufacturer's instructions; if you've decided on a duvet cover set from our collection, check out how to wash our bedding (hint: it's easy!). Don't neglect your bed frame—run a microfiber cloth over it every two weeks to pick up accumulated dust.
Co-Sleeping: How to Share
Kids (or pets?) crawling into your bed at night? It's quite a cozy thought—until you're all stacked on your sides, fighting for space. If your bed isn't appropriate for sharing, it can be a source of stress, sleepless nights, and conflict. Optimizing your bed for co-sleeping is one of the best investments you can make. Buy as big a bed as you can afford, and make sure the frame doesn't creak. Invest in memory foam if you can, to keep the mattress bouncing to a minimum.
Even without kids, there can be other challenges with co-sleeping. Is duvet-hogging an issue between you and your partner? If so, consider sleeping the Scandinavian way—with separate duvets. This is also great if you can't agree on which covers you prefer. One of you loves Porse, while the other insists on Blålig? No problem—buy one of each!
How are you adjusting your bed for better sleep? Will you be putting any of these tips into practice? Let us know on Instagram, Pinterest, Facebook or Twitter!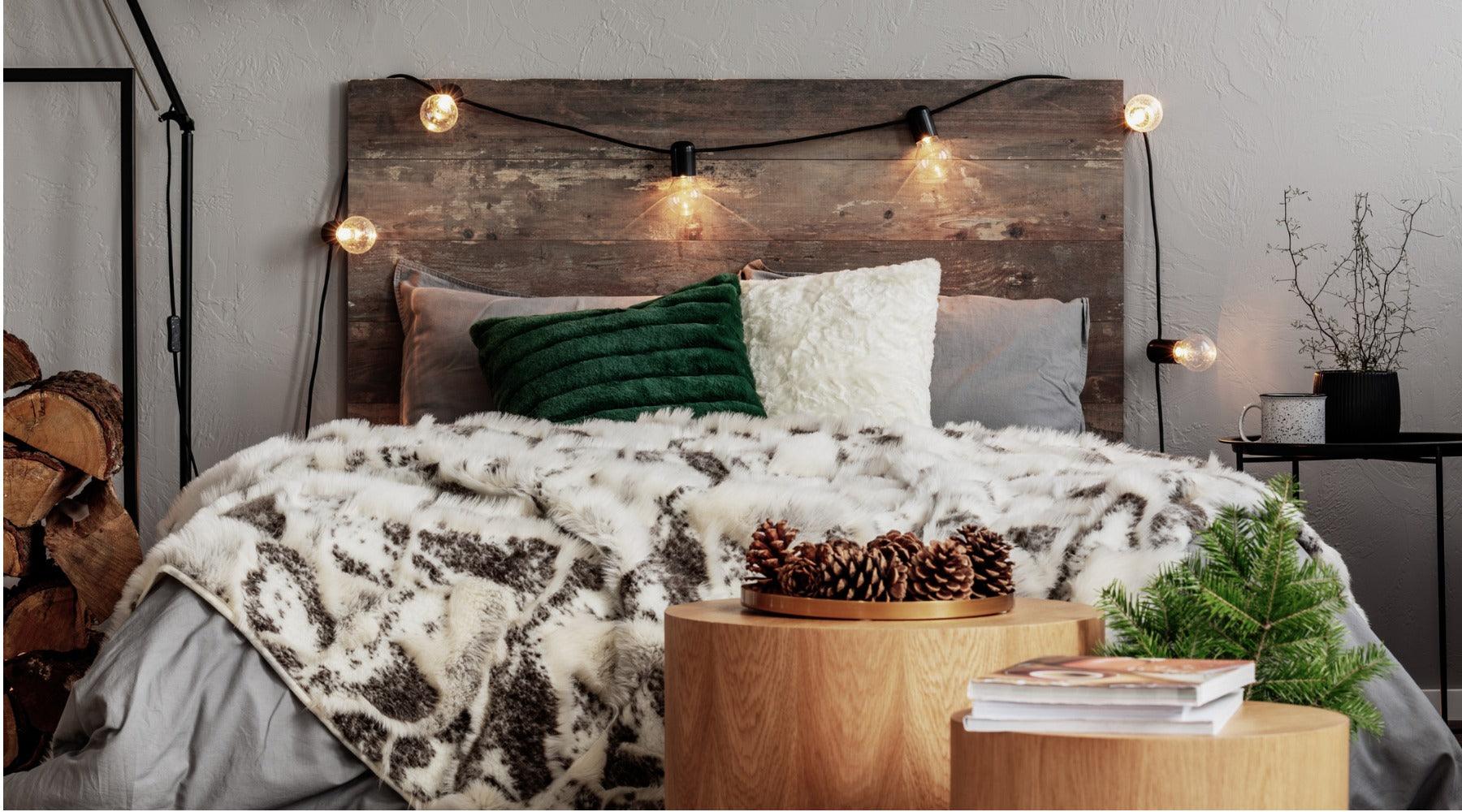 Spending more time indoors this winter? See how a few simple changes can transform your bedroom into a cozy winter retreat.
Read more