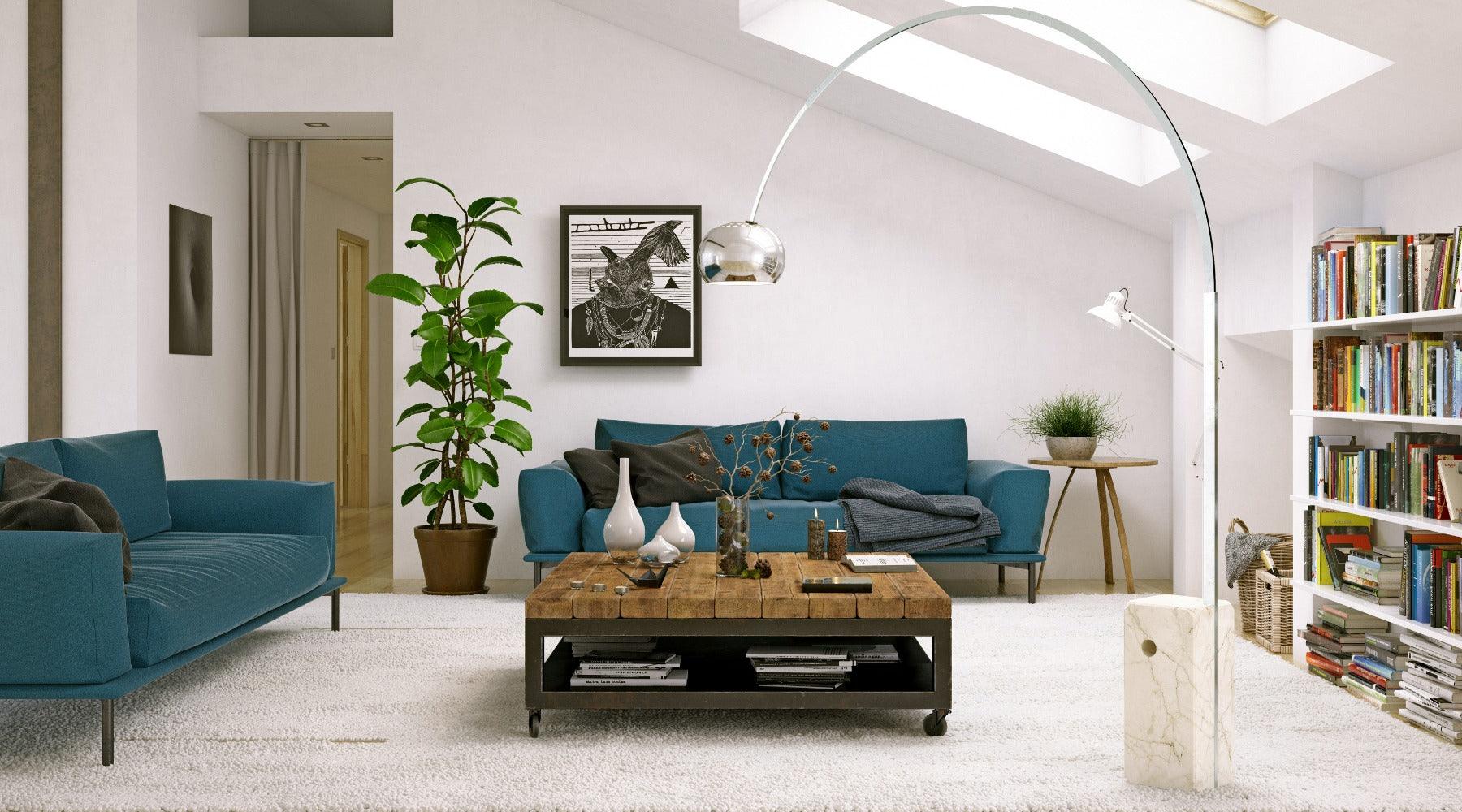 How To Achieve a High-End Scandinavian Look for Less
Prices are rising—but that doesn't mean you need to compromise on design. See Scandi tricks to elevate your space while giving your wallet a break.
Embrace Minimalism
We're not saying that you need to live in a joyless, spartan home or force all your guests to cram onto a single armchair—but it follows that the fewer things you buy, the less it will all cost. You'll minimize the amount you buy by planning properly (see below), but also by embracing a minimalist frame of mind. It's all about making the biggest impact possible with the least amount possible—something Scandinavian designers understand well. Instead of buying lots of eye-catching items, create a single focal point in the room—an attractive light, perhaps, or our Scandinavian-design bedding! If appropriate, allocate more of your budget to that item and save on the rest by buying second-hand.
Plan, Plan, Plan
Planning your Scandi-style interior will save you costly mistakes down the line. It all starts with understanding your design style—not the seasonal trends in Architectural Digest, but your own timeless vision that reflects your taste and lifestyle. Jump onto Pinterest and start noticing what images speak to you.
Measure your space carefully, using masking tape to mark the outline of large items such as furniture or beds to make sure they fit before committing to buy. And if you're shopping in person, note down important measurements before you head out.
Think about the practicality of prospective purchases—how much time can you realistically dedicate to cleaning a deep-pile rug or white sofa? Adopt a Scandi mindset and prioritize comfort and functionality over style—no matter how great that chair looks on Instagram. Be realistic, otherwise you'll end up discarding the items in frustration, adding to landfill sites and wasting your hard-earned money.
For more on planning a stylish and ergonomic space, check out our blog post on planning a Scandi-style renovation.
Shop Second-Hand
Sustainability is one of the core tenets of Scandinavian design—and you don't get much more sustainable than flea market or thrift shopping, which comes with the bonus of supporting local charities. You'll need to be patient but with enough time and effort, you could stumble across a design classic on the cheap. Online shopping sites such as eBay or Facebook Marketplace can also be great sources of second-hand décor—but be sure to check reviews and see the item in person first.
Explore your local antiques showroom, too. It's not as cheap as thrifting, but it's still excellent value; you'll often find solid-wood vintage pieces available for a fraction of their original price. Many showrooms stock Danish mid-century furniture—keep your eyes open, and you could snag a truly timeless piece.
Buy to Last
If possible, spend more on high-quality items in the short term to save in the long term. Cheap cotton bedding and shoddy MDF furniture will quickly show signs of wear and need to be replaced, adding to the amount of junk circulating in our ecosystem and oceans.
Better-made durable items, such as solid-wood furniture and organic linen duvet covers, will last for decades—even generations. This applies to style as well as substance—items in natural materials and neutral colors will look better for longer when compared with synthetic décor in a trendy-but-garish color. It's yet another reason to check out your local antiques center—the pieces there have endured both physically and visually.
At the Modern Dane, we make Scandinavian-style duvet covers from organic European flax. Our organic linen bedding is woven at a specialist textile workshop in Guimaraes, Portugal; the superior workmanship has earned us certification from OEKO-TEX, the gold standard in textile quality. Organic European linen is so strong and durable, it can last for thousands of years—in Europe, vintage linen bedding is passed from one generation to the next as an heirloom.
Do It Yourself
Taking on a DIY Scandi interiors project is a great way to both save money and to get family and friends involved in a hands-on hygge social activity. Our blog post on Scandi DIY projects has several low-budget suggestions: Nordic-style tube lights, candle-making, plaster display columns, and hand-painted ceramics. Even if you don't consider yourself a "crafty" person, embrace imperfection and see where things go. If it all goes horribly wrong, you can always claim that you were going for a "wabi-sabi" Japandi look!
How to Create a Budget Scandi Gallery Wall
Gallery walls instantly elevate any home, particularly if you've got high ceilings. The cost of purchasing individual artworks can quickly stack up—but never fear, there are several stylish budget alternatives that work just as well:
Magazine pages. Head to your local newsagent or independent gallery and pick up a selection of glossy magazines from different genres—fashion, architecture, and travel photography, for example. If you have a slightly bigger budget to play with, order specific Scandinavian lifestyle magazines to up the Nordic cool factor.
DIY art. You don't need to be Edvard Munch to create your own Nordic-style paintings—in fact, most contemporary design favors abstract art so the more unstudied your work, the better.
Wallpaper and fabric samples. These days, you'll find wallpaper and fabrics as beautiful as any professional print—and order samples of them for mere dollars. Check out Scandinavian Wallpaper's collection of prints inspired by designers such as Arne Jacobsen and Alvar Aalto.
Pre-made gallery walls. Not artistically inclined? Swedish company Desenio has done the work for you with their pre-made gallery walls. It's not as cheap as the other options on this list, but it's still cheaper than buying and framing individual artworks.
Whatever option you go for, be sure to mix up the sizes of your artworks, and use a sharp knife and T-square when making clippings.
How are you saving money on design? Do you have any budgeting tips of your own? Let us know on Instagram, Pinterest, Facebook or Twitter!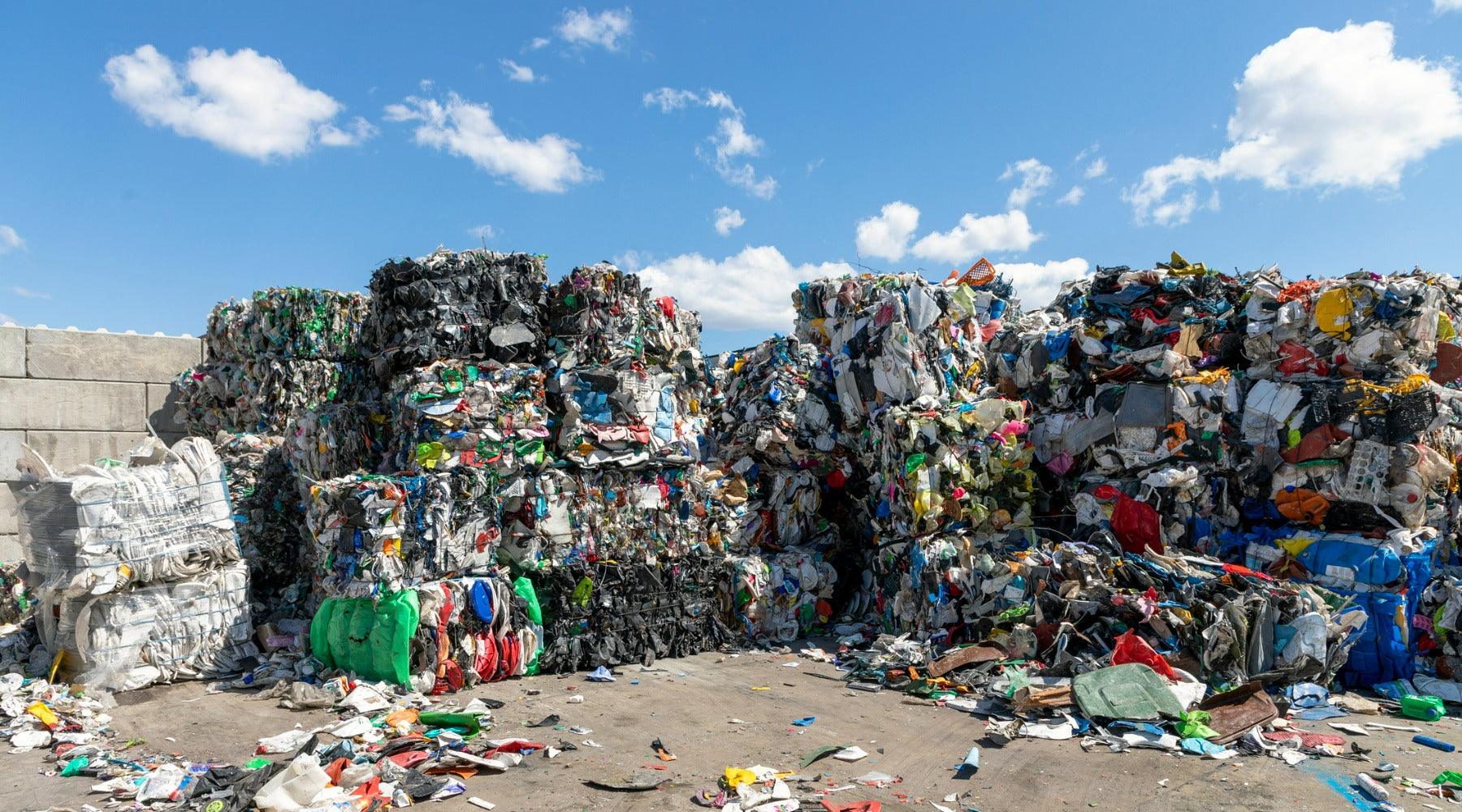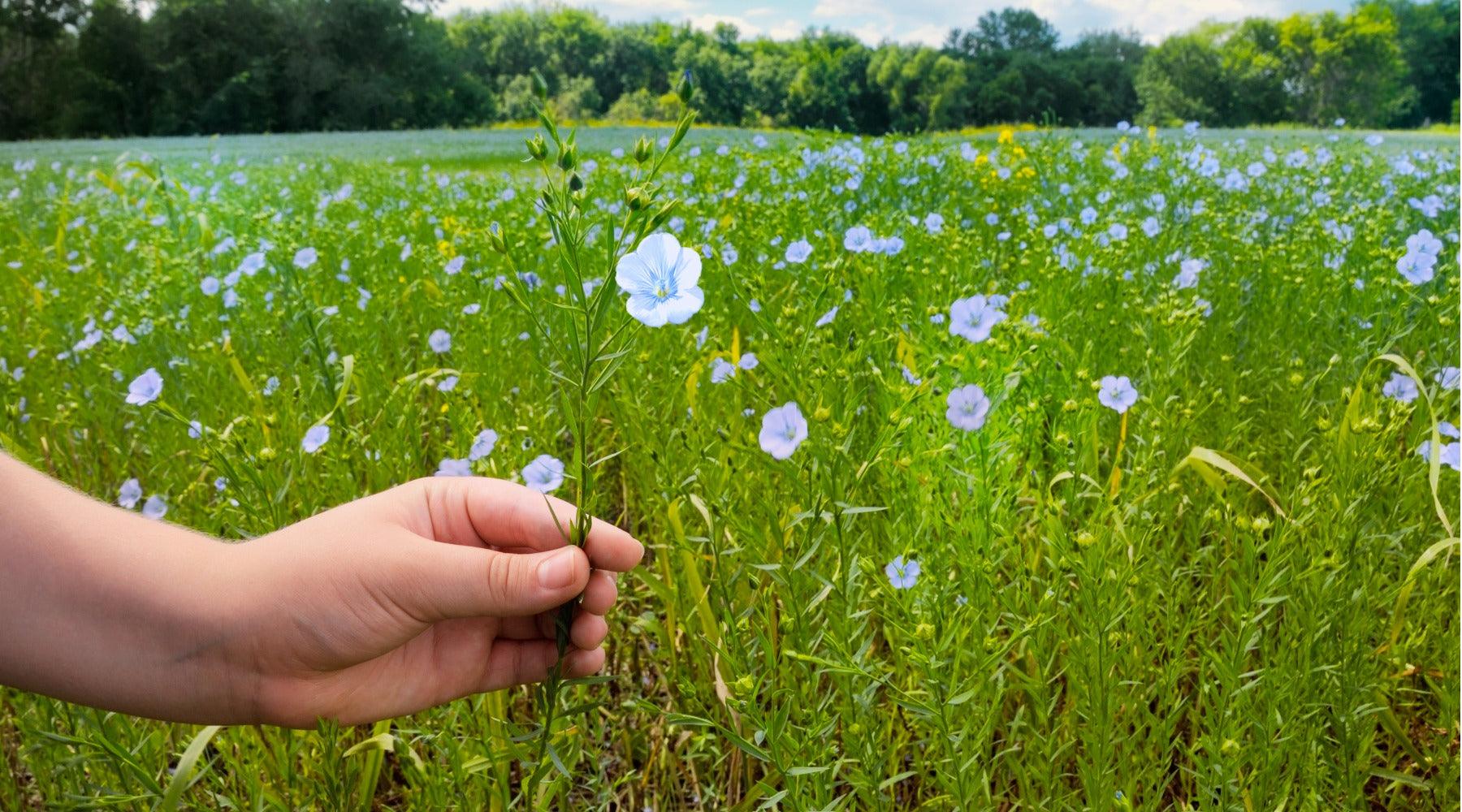 Many textiles claim to be natural but in linen's case, it's actually true. Learn all about the flax plant and see how our organic linen is produced sustainably and ethically.
Read more