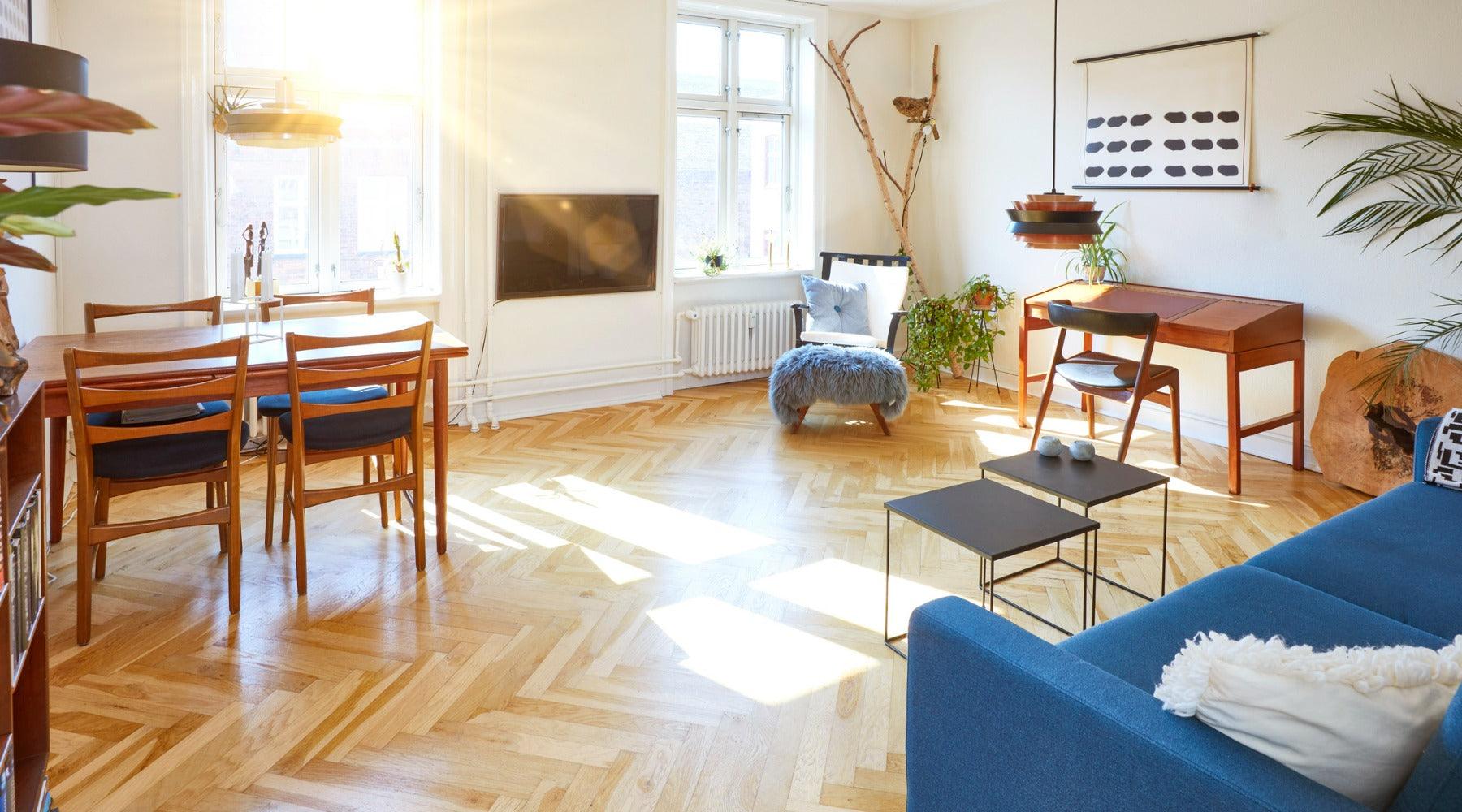 Scandinavian Design for Small Spaces
White, light, and functional–Scandinavian design is the perfect solution for small spaces. Lifestyle concepts such as hygge were made for tiny log cabins and cozy Copenhagen apartments—so whether you're sprucing up a studio flat or just brightening the bathroom, or perhaps even joining the tiny home movement, you can draw on decades' worth of tricks developed by the masters of Scandinavian design.
Let the Light In
White walls and light-wood floors bounce light around a space, making rooms look larger. Can't live without color? Choose muted pastel tones such as blue-grey or blush; keep the color scheme monochrome rather than breaking up the space with contrasting tones. Take this a step further by maintaining the same color scheme through all rooms in your home, creating the impression of one long, continuous space.
For décor, stick with light-colored fabrics and light woods such as beech, ash, or pine. You could even use transparent or mesh furniture to create a clear line of sight across the room, as in this small Swedish kitchen. If your existing furniture is dark, give it a fresh coat of white or grey paint. The same applies to dark-wood floors—rather than tearing them up, throw on a light-colored rug. Mirrors also reflect light; place a full-length mirror against the wall or even create a mirrored wall
Struggling with small windows? Use clever artificial lighting to boost the brightness of your space. Placement is key—use multiple smaller lamps to create soft, candle-like pools of light instead of placing one harsh fluorescent light overhead. Pendant lamps, slim-profile floor lamps and wall lamps all work well—use a translucent lampshade in a pale color to diffuse the light and cut down on glare. Choose bulbs carefully—opt for white with a hint of yellow, to achieve a balance between brightness and warmth.
Cut Back on Clutter
While not identical, Scandinavian design and minimalism are closely related: both stress the importance of keeping only what you need. To free up space in your home, take unwanted items to your local recycling center or thrift store. Once you've pared down your possessions, arrange what's left so that it looks curated rather than cluttered.
Depending on your living situation, you can even ditch the doors—this Stockholm apartment uses curtains instead, which stay open throughout the day. If you live in a studio apartment or a home with a combined kitchen-and-living space, resist the temptation to divide the room using screens or different-colored walls as this will make the space look smaller. Instead, subtly delineate spaces using rugs.
Be wary of too-intricate patterns: ditch fussy, busy prints in favor of large patterns (or no pattern at all); stripes and grids will elongate a space when placed on the walls or floor. Wall art is optional—remember, you can express your personality in other ways, such as through cushions, throws or the bold, nature-inspired prints of our Scandinavian duvet covers. If you do use wall art, display one large piece rather than several small ones.
Furniture for Small Spaces
On a budget? It's amazing how much you can change the look of a room just by moving furniture around. Pay particular attention to the window area and move any items that may be blocking light from getting in.
When selecting furniture, choose clean, geometric pieces that lack embellishment and go for fewer, larger pieces. A corner sofa with one arm—as in this tiny Stockholm apartment—avoids the "boxed in" look common to smaller spaces.
Go Vertical
Free up floor space by using the wall to its full extent. Use wall mounts for your lamps, plants or even guitars, and opt for open shelving where possible. If you must use the floor, pick tall storage units over wide ones. A word of warning: in a small room, it's tempting to fill every inch of space with storage solutions. Resist the urge—blank space plays a role, too.
Maximize Multitasking
Reduce the need for dedicated wardrobe space by using furniture that doubles as storage: classic examples include beds, benches, and coffee tables. Bear in mind, however, that this style of furniture tends to have the "boxy" look less favorable to small spaces, so keep storage needs to a minimum by reducing your possessions.
Studio apartment bedrooms and guest bedrooms can double as living spaces if you switch your bed for a futon—just fold it away when you want to use the room for entertaining or leisure time. And not to worry, our European linen duvet covers look just as good on futons as they do on beds.
Consider buying wheeled furniture or attaching wheels to existing furniture—the same chair can be wheeled from one spot to another for reading, eating, working, or socializing. Ordinary stools, too, can be used as an extra seat or a coffee table.
Choose Fabrics Wisely
Light, translucent textiles take up less space than heavier materials. When shopping for a lampshade, curtains, or bedding, look for light-colored paper, linen and crêpe. Our Danish-style bedding is made from breathable, moisture-wicking European linen in a variety of colors—the perfect addition to a small bedroom.
Pay special attention to curtain placement: most of us hang our curtains too low and narrow which constricts the space and prevents vital light from getting in. Hang curtains one foot above the top edge of the window—it makes both the window and the wall look taller. They should also be set wide enough that they expose the window fully when drawn.
Add Greenery
Small spaces—particularly those in rented homes—can feel clinical; plants bring life into the room. As with selecting patterns, avoid clusters of small pots and instead choose large, broad-leaved, flowerless varieties. They're the perfect complement to our organic linen duvet covers, which are printed with the leaves and flowers of Denmark's best-loved plants.
How do you deal with small spaces in the home? Do you have your own tips and tricks to add to our list? Let us know on Instagram, Pinterest, Facebook or Twitter!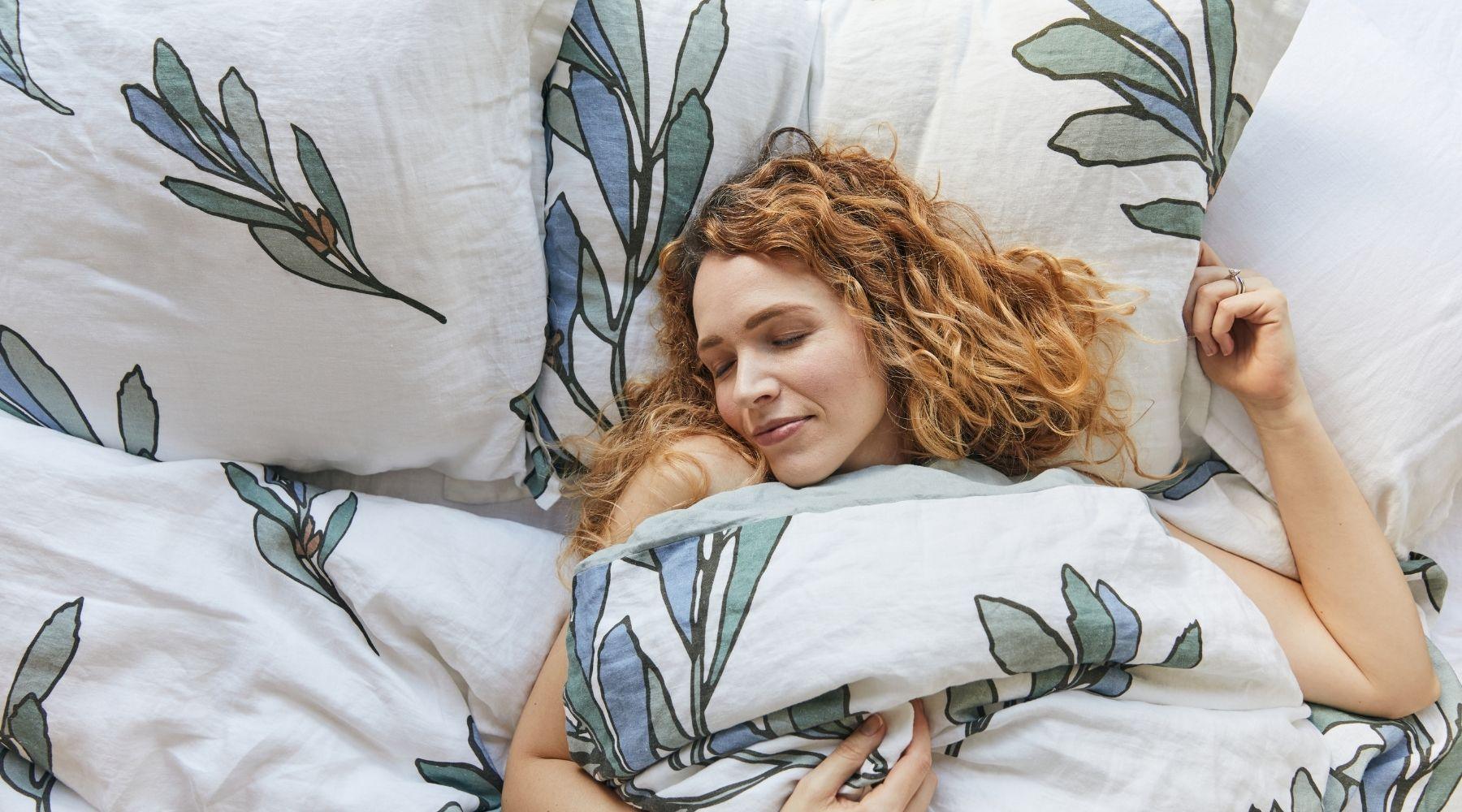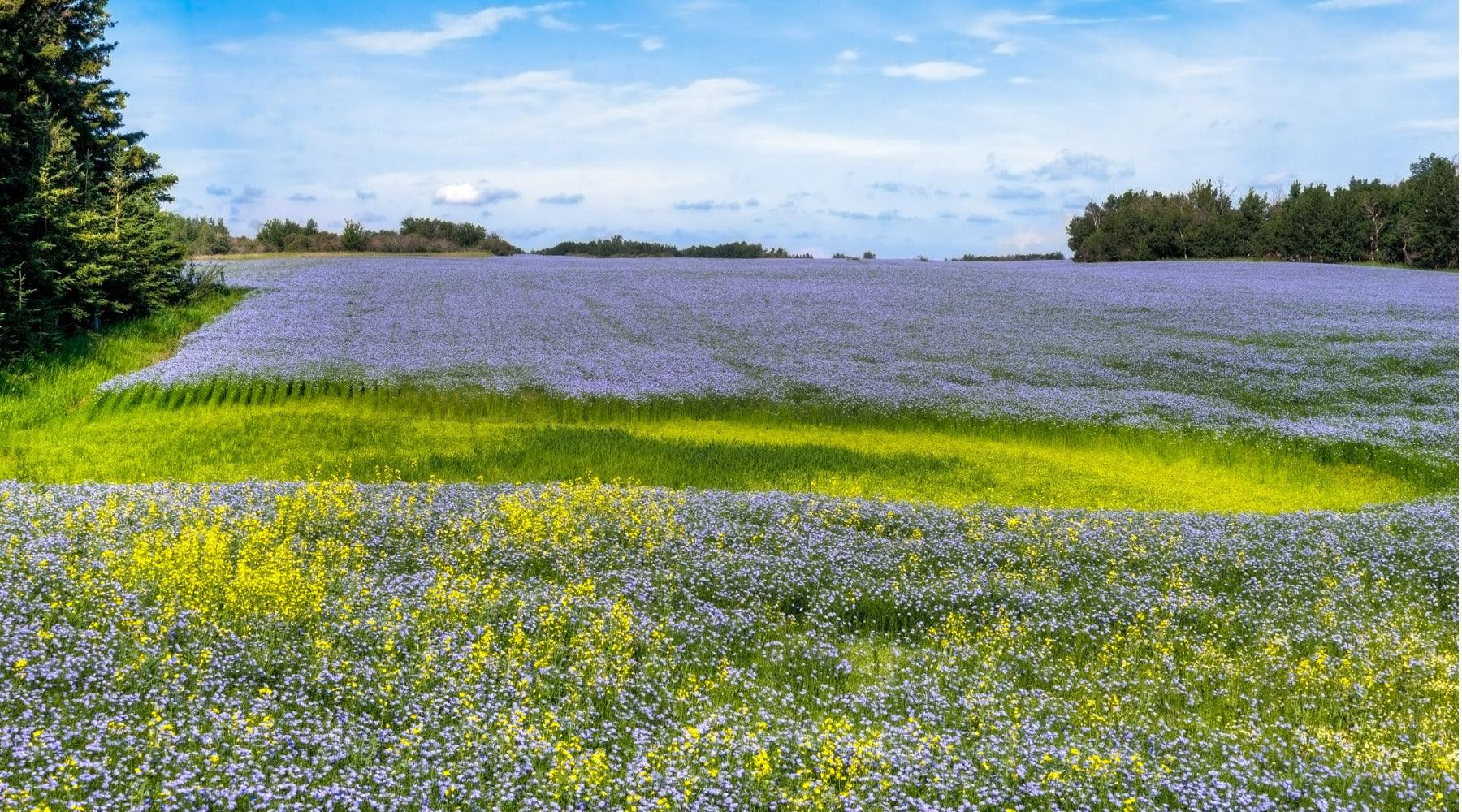 Curious how we get the super strong flax fibers we need for our organic bedding? Wonder no more! Find out everything there is to know about harvesting flax.
Read more