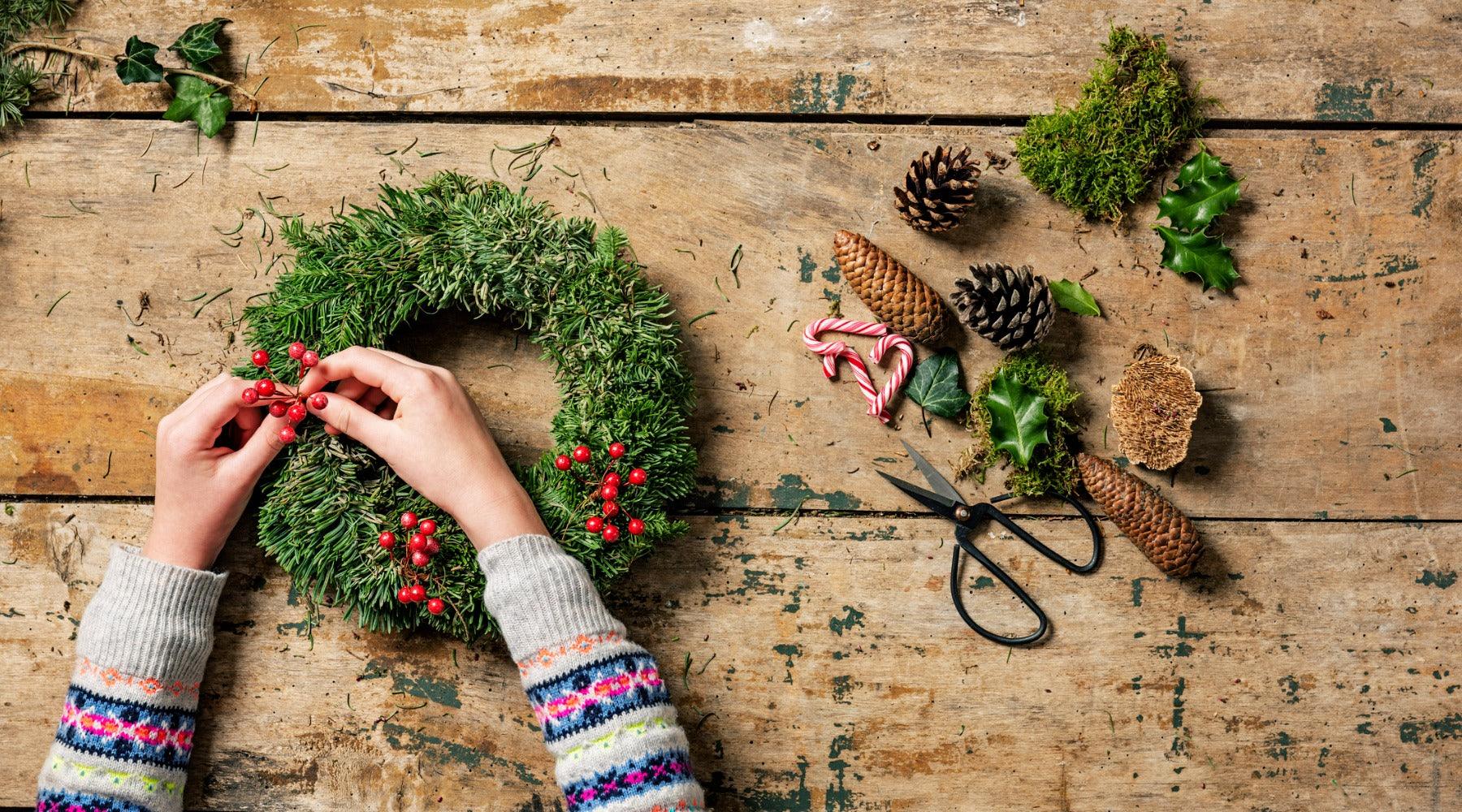 Scandinavian Holiday Décor
There's no doubt about it—Scandinavians love the holidays. The holiday season kicks off on December 13 and runs to January 6, so there's plenty of time to enjoy it. From the food to the festivities, this is a special time of year in Nordic nations. Join in the fun—see how to decorate your home for the holidays, the Scandinavian way.
Bring Nature Indoors
Heavy with baubles, toys, and tinsel, the modern holiday season can sometimes feel a bit over the top. But it doesn't have to be this way—the Nordic nations have mastered the art of beautiful, all-natural décor. In Scandinavia, pine branches—complete with cones—are a common feature on window ledges and mantelpieces, or even hanging from the ceiling. Hyacinth and amaryllis bulbs also make popular festive décor.
When you're shopping for new decorations, opt for natural, undyed materials over artificial materials and colors. Think wood, straw, uncoloured glass, and linen—our organic linen duvet covers are decorated with the foliage of Denmark's native flora, and compliment festive bedroom décor well.
Keep It Basic
Nordic homes typically avoid the glitz and glitter that comes with the holiday season, preferring simple, pared-back styles. For a truly minimalist look, you could even leave your trees and wreaths completely unadorned—but if you do want to hang up baubles, stick with simple, unfussy shapes.
Scandi ornaments often take the "shapes" of Christmas and simplify them into their abstract forms; for example, these Christmas trees, these tomte (Swedish gnomes) or these reindeer. The result is a soothing, calming space that's still recognisably festive. Colors, too, tend to be simple, like red, silver, and white—think fallen leaves under sparkling snow.
Get Crafty
Simple Scandinavian style lends itself well to a DIY project or two—it's a great way to upcycle packaging left over from Christmas shopping. Make cardboard snowflake decorations, kirigami Christmas trees, or julehjerter (Danish paper hearts). Air-dry clay, too, can be used to make a simple nativity scene or hand-crafted tree ornaments such as hearts and stars. Get the kids involved—group DIY is a very hygge activity.
Make It Hyggeligt
According to Meik Wiking, author of "The Little Book of Hygge," hygge—a sense of warmth and cosiness—is the sole focus of most Danes throughout December. "Without achieving hygge, a Dane's toil for the Christmas project is redundant," he says. "Danish Christmas will always be planned, thought of and evaluated in relation to the concept of hygge. At no other time of the year will you hear Danes mentioning hygge as much." Indeed, Danes have a special compound word for hygge at Christmastime—julehygge (Christmas-hygge)!
What does this mean in terms of holiday décor? Most importantly, you must make your space as cozy as possible—pile on furs, blankets, and cushions, and swap your summer duvet for a thick, fluffy one clothed in one of our beautifully textured European linen duvet covers. To bring holiday colors to the bedroom, consider our Scandinavian duvet cover in Agern or Løvfald.
Stoke the fire, if you have one—if you don't, improvise with a candle display (see below for more on festive lighting). An element of family should always be present, even when your family isn't around: if you have decorations that have been passed down from previous generations, hang these somewhere prominent to feel family close even when they're far.
Fill Your Home with Light
Both natural and artificial lights are essential for a cozy home—and the holidays are no exception. Scandinavian-style Christmas lights come in all shapes and sizes, from tiny strings of stars to huge snowflake pendants. Hang them everywhere you can—in the window, on the tree, or from the ceiling. Stick with warm white lights for a true Scandi look.
If you've read our overview of Scandinavian holiday traditions, you'll know that candles are a huge part of the holiday season. If you have small children or pets, artificial candles may be a safer choice. Whichever you go for, put them everywhere—on the coffee table, on the windowsill, or even on the tree! And don't forget your Kalenderlys (Danish advent candle).
Add Festive Scents
Complement your Scandi décor with some festive scents by using an essential oil diffuser or scented candles. Try culinary scents such as cinnamon, cardamom, or citrus, or wintry aromas such as spruce and pine. Natural wreaths and dried fruits will also add their own scent—bonus points if you can combine the two.
To truly transform your home into hygge headquarters, get to the kitchen! Bake a batch of aebleskiver or pepparkakor while warming a pot of glögg on the stove—your home will soon be filled with the smell of the holidays.
What are your favorite Scandi-style holiday decorations? Let us know on Instagram, Pinterest, Facebook, or Twitter!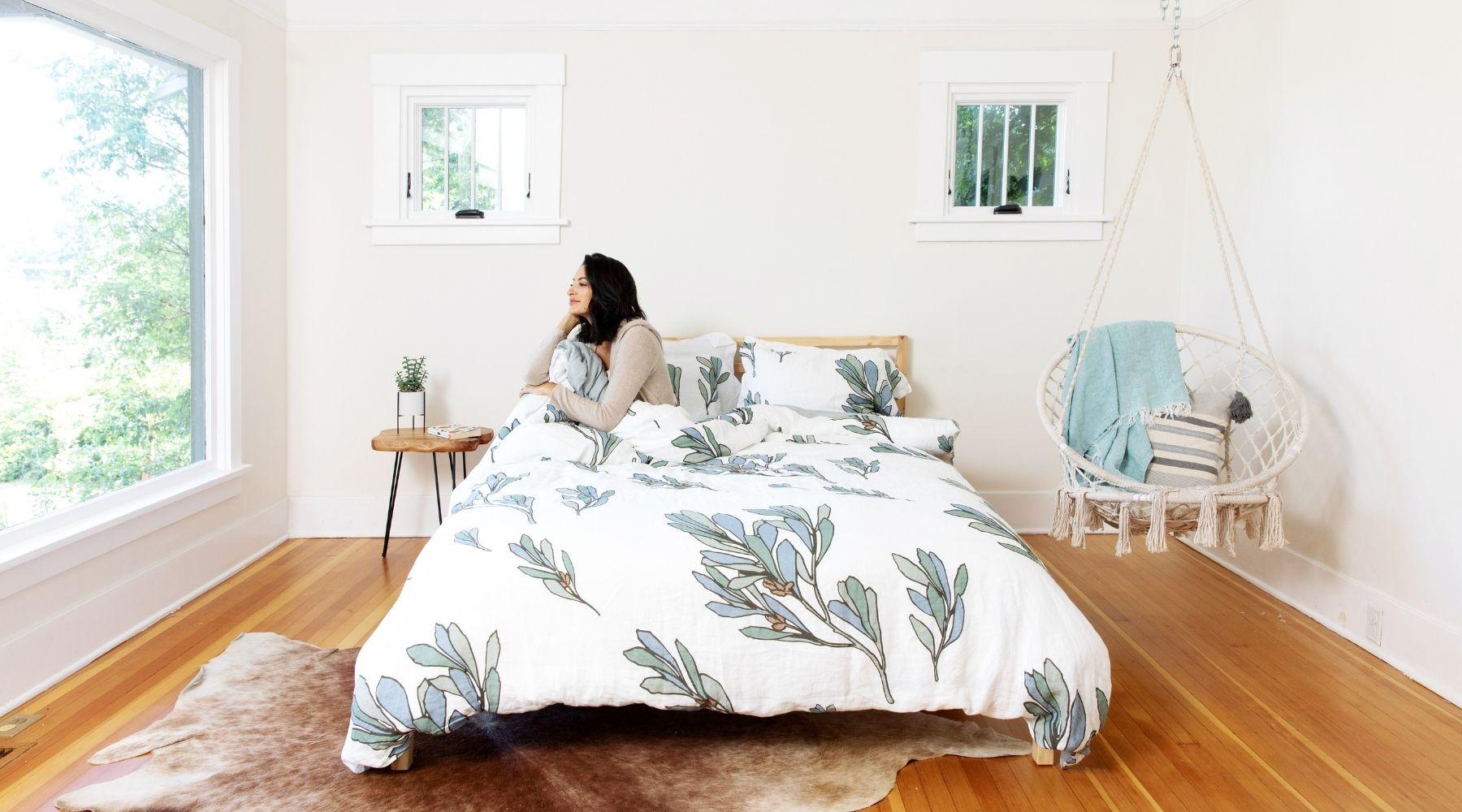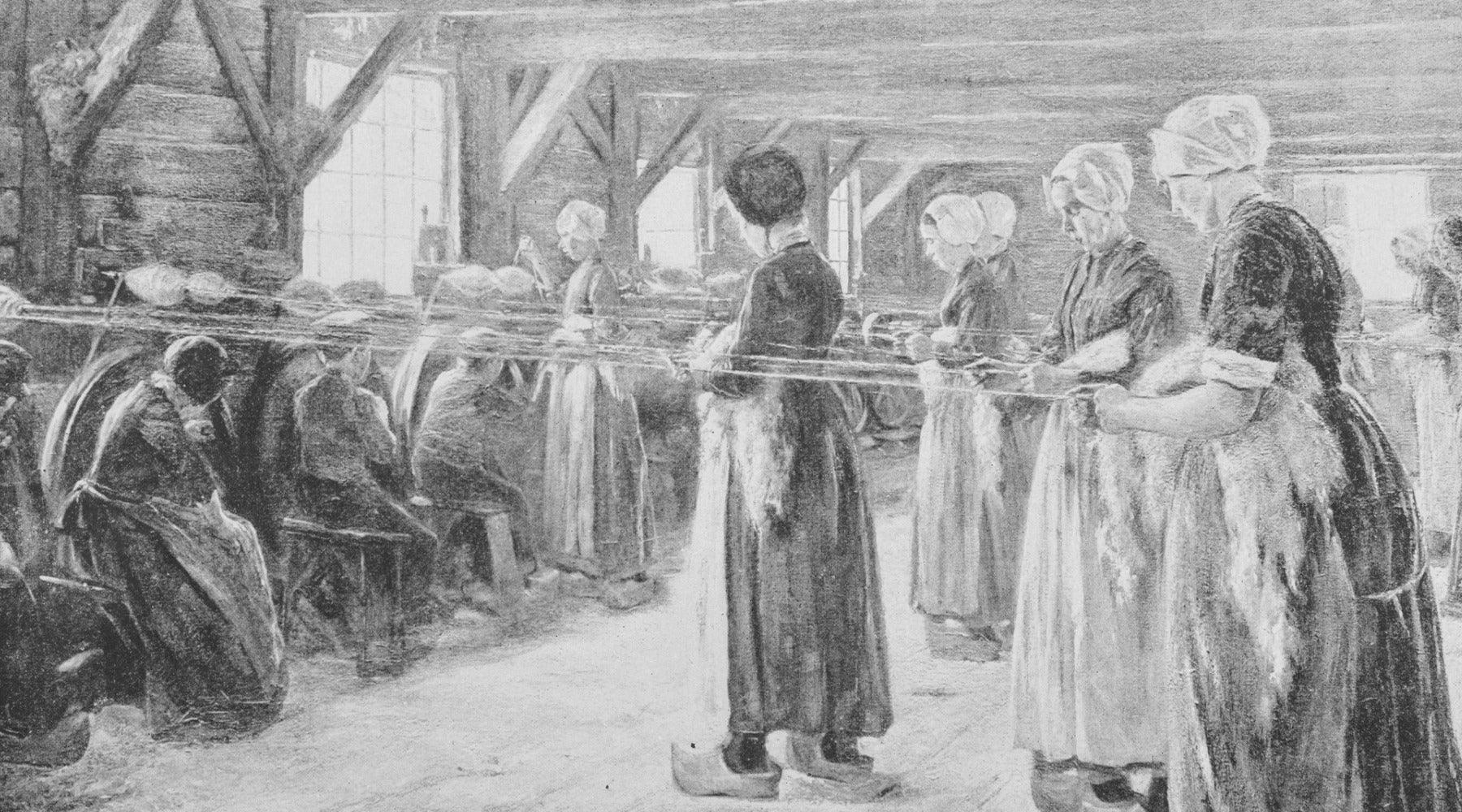 Linen can be traced back thousands of years. Learn how it was first used, see how it's evolved, and find out why it's the textile of choice for today's world.
Read more