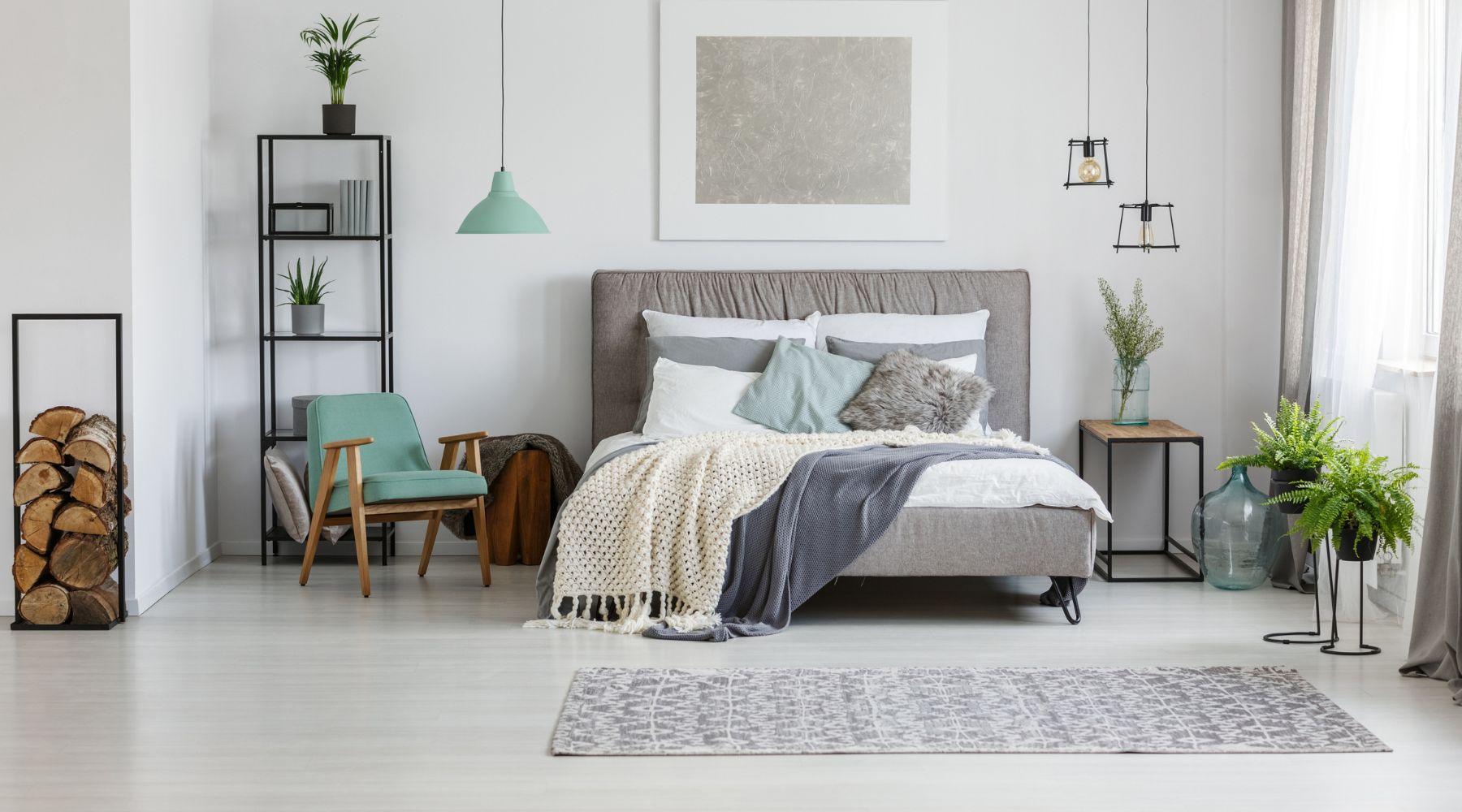 7 Myths About Scandinavian Design
Type "Scandinavian design" into Instagram or Pinterest and hundreds of identical images appear—white walls, gray fabric, light floors. While these are a large part of Nordic design, there's so much more to it than that. Here, we debunk the most popular myths about Scandinavian design.
There's No Color
Scandinavian design is just white, white, and more white—with the occasional hint of gray. Right? Well…not exactly.

Scandinavians love nature, and many Scandi interiors reflect this; you'll often find the colors of the forest, the sea, and the earth reflected in Nordic designers' work (as well as in our Nordic-style bedding). Every year, Norwegian paint company Jotun release a chart in which they predict the color trends for the year. This year's chart featured earth and sandstone, pastel pebble hues, and deep, rich clay tones.



It's not all about nature, though. Danish design plays with the entire color spectrum—a playfulness embodied by the vibrant townhouses of Copenhagen's Nyhavn harbor. In 2021, the British paint brand Farrow & Ball partnered with the head of Danish design house Tapet-Café, Jannik Martensen-Larsen, to release The Nordic Edit, a collection inspired by Denmark's buildings and landscapes. And that's not to mention designers Nadia Olive Schnack, Finn Juhl, Arne Jacobsen…the list of Scandinavian designers that embrace color goes on and on!
Natural Materials Only
The use of natural materials is absolutely a pillar of Scandinavian design. Kaare Klint, Hans Wegner, Nanna Ditzel are just a few of the well-known Scandinavian names with an outstanding reputation for fine woodwork. In addition, in recent years especially, a love of natural materials has taken hold worldwide (for all-natural, organic linen duvet covers, look no further than our Scandinavian-design bedding).

Look into the archives, however, and you'll find mid-century Scandinavian designers getting creative with plastics and metals. In the 1950s, Finnish designer Eero Saarinen developed the Pedestal Table and Tulip Chair, which remain highly sought after today. In 1967, Verner Panton created the stackable Panton S Chair—the first chair made from a single plastic piece and the blueprint for countless other stackable chair designs.

As plastic is not a sustainable material, we suggest that you buy from one of the many Scandinavian brands creating furniture from recycled plastic. Better yet, head to your local vintage store and secure a genuine mid-century Scandi classic.

Scandinavian Design is Minimalism
At first glance, Scandinavian design and minimalism appear the same—both favor a lack of ornamentation and clutter.

Where they differ, however, is in the principles on which they were founded. Minimalism was founded in the 1960s by American artists who railed against the excess of consumerism; they made an aesthetic out of owning less. Scandinavian design, on the other hand, was born out of necessity—a scarcity of raw materials meant Scandinavians had to make the most of what was available to them, creating a tradition of making furniture that's well-made and highly functional. Thus, Scandinavian design is minimalist not because it adheres to a visual or moral code, but because it serves a purpose.

It's common for both aesthetics to feature white as the dominant backdrop but again, the reasoning is different; in minimalism, white walls and clean spaces help drive the ideology that things aren't needed, that they'd only distract from what's really important. Scandinavian design's clean white aesthetic was born out of maximizing the limited light in the Nordic region. Again, it's ideology versus practicality. 

As well as being founded on different values, there are visual differences between minimalist- and Scandinavian-designed homes. Minimalists traditionally prefer industrial materials like chrome and glass, whereas Scandinavians gravitate toward wood, wool, and other natural materials. And unlike minimalism's stringent rulebook, Scandi-style encourages accentuating its clean aesthetic with pops of color and integrating pieces that bring you joy. It's that accessibility that we love most about Scandinavian design—it's all about creating the home that's right for you.

No Patterns Allowed…
…and on the rare occasion they show up, they're extremely conservative—stripes, herringbone, and teeny-tiny flowers.

For those who still believe this myth, we've got one word for you: Marimekko. Marimekko is perhaps the most famous Finnish design house of all; their vibrant daubed florals can be found everywhere from sofas to oven gloves.

Sweden and Denmark also have an enduring heritage in textile design, a heritage which includes Josef Frank, Viola Gråsten, and Marie Gudme Leth. All three took the flora and fauna of Scandinavia as their inspiration.

The Modern Dane's European bedding draws on this legacy with nature-inspired designs: the flock of Scandinavian birds of Fugle and the ancient oak leaves of Agern are just two examples.
Keep Lines Clean
We'll admit this one is mostly true, with one notable exception: the light, bright Swedish design you see today actually originated from a 17th-century French palace! In the late 18th century, King Gustav III of Sweden became fascinated with French culture after attending the court of King Louis XVI in Versailles. The resulting "Gustavian style" had the fluted legs and scalloped edges of French design but adapted to Swedish winters, with pastel colors, mirrored surfaces, and the use of local woods such as pine.

Gustavian design has recently come back into fashion and provides a pleasant counterpoint to angular modern homes. While it is possible to find original Gustavian pieces, an easier (and far more affordable) option is to buy from a modern designer working in the Gustavian style.

Hygge is an Aesthetic
The explosion of hygge-related publishing in 2016 led to a rise in companies claiming to sell it—companies flogging candles, warm blankets, and woolen socks.

All of these things can be hygge, for sure—but only when approached in the spirit of togetherness and conviviality that truly makes hygge what it is. Robert Shaplen perhaps said it best in the New Yorker, in his 1957 "Letter from Copenhagen": "The sidewalks are filled with smiling, hyggelige people, who keep lifting their hats to each other and who look at a stranger with an expression that indicates they wish they knew him well enough to lift their hats to him, too."
Scandi Design is all Cheap Flat-Packs
We've got a certain ubiquitous Swedish brand to thank for this one—but it couldn't be further from the truth. While the principles of Scandinavian design do emphasize democracy and affordability, they also place importance on durability and sustainability.

So whether you're considering an inexpensive flat-pack or a high-end Danish classic, think about what you intend to use it for, whether it will stand up to decades of use, how sustainable the materials are, and whether it was ethically produced.

Our organic linen duvet covers are made from sustainable European Flax and will last for decades if properly cared for. They're made by artisans in a factory in Guimaraes, Portugal, and finished to a high quality that meets GOTS and OEKO-TEX standards.
Did any of these myth-busting facts surprise you? What do you think of when you think of Scandinavian design? Let us know on
Instagram
, 
Pinterest
, 
Facebook
, or 
Twitter
!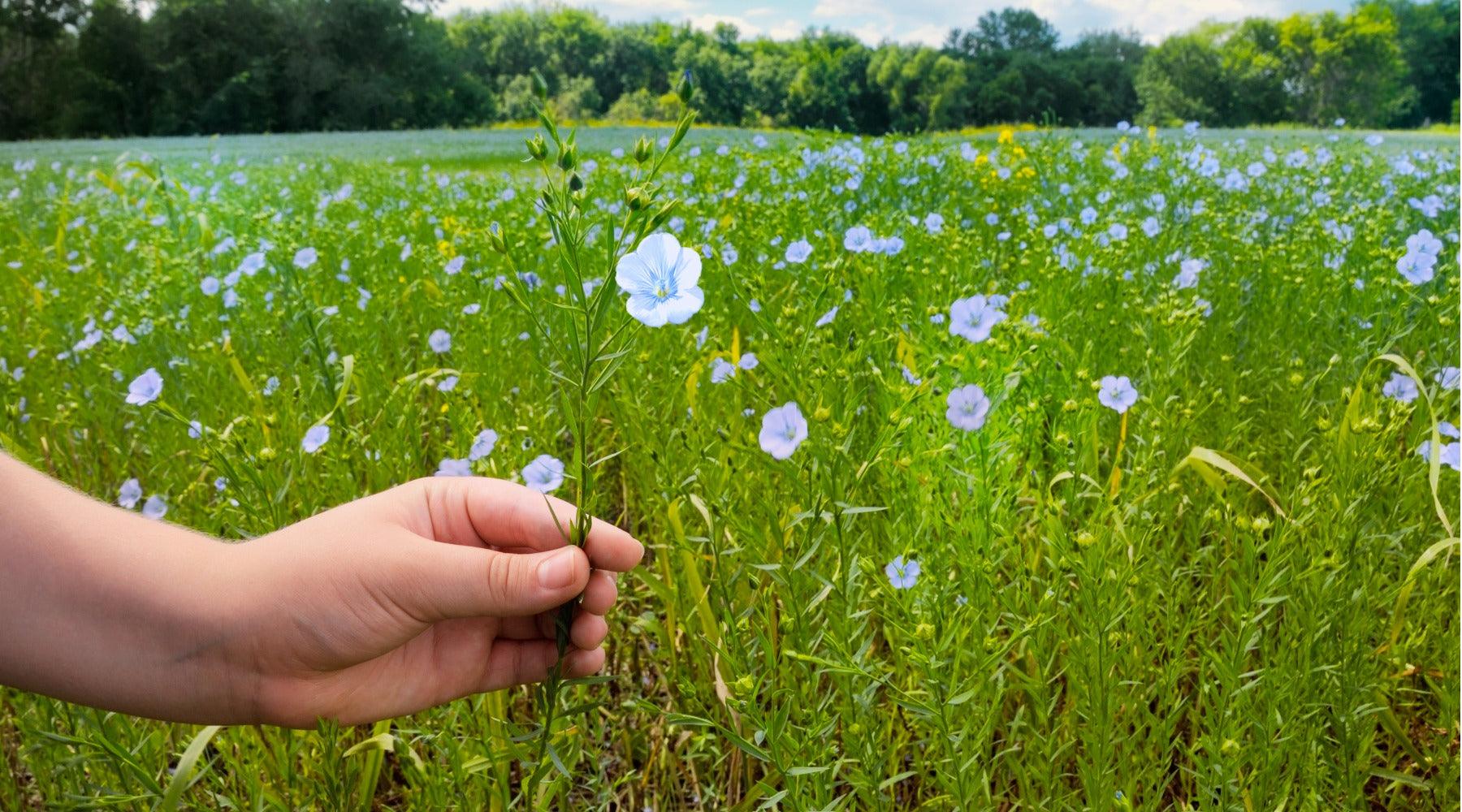 Many textiles claim to be natural but in linen's case, it's actually true. Learn all about the flax plant and see how our organic linen is produced sustainably and ethically.
Read more