Article: A Scandinavian Holiday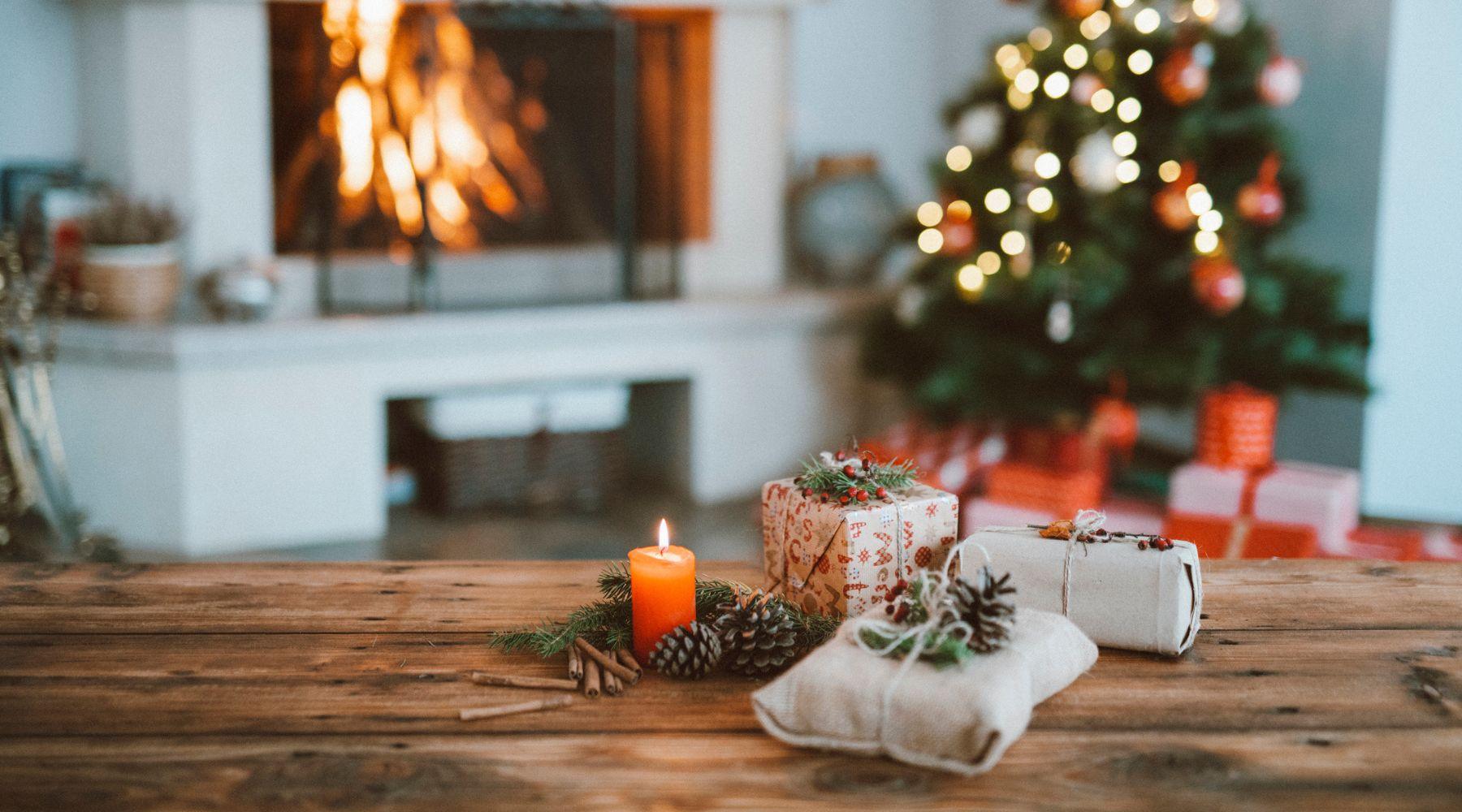 From traditional food to décor, games, and more, see why spending the holidays in Scandinavia is a must-have item on your bucket list.
The Scandinavian Holiday Table
Food at the Scandinavian holiday table is typically comforting and warming—appropriate for a region where temperatures can drop as low as -20°C (-4°F)!
Ribbe (roasted pork belly) takes pride of place on the Norwegian table—plenty of attention is lavished on the skin to make sure it's perfectly crisp. It's served along with meatballs, sausages, and sauerkraut.
Another Norwegian holiday staple is lutefisk—it's also eaten in parts of the USA with large Norwegian communities, such as Minnesota and Wisconsin. To make lutefisk, stockfish is brined in lye and then soaked and steamed. It's an acquired taste but worth trying!
In Denmark, you'll find roast duck, potatoes, and red cabbage salad—but, true to the spirit of hygge, there's also an emphasis on sweet treats. Brunkager are gingerbread cookies dotted with almonds; you'll also see æbleskiver, which look like donut holes but have a texture similar to waffles and are made in a special pan.
Gløgg—a type of mulled wine—is the tipple of choice across Scandinavia. The addition of cardamom is what makes gløgg different from other types of mulled wine—beyond that, each family makes it a little differently. You can add additional alcohol in the form of vodka, brandy, or akvavit—a Nordic herbal spirit.
In Sweden, expect a full smörgåsbord of filling Christmas dishes: pork sausages, liver paté, and wort-flavored rye bread (vörtbröd). Central to the table is the Christmas ham, which is boiled then glazed with an egg, breadcrumb, and mustard mixture.
Danish Christmas Collectibles
For many Danes, the holiday season begins when Georg Jensen releases its Christmas collection. Since 1984, the beloved Danish silversmith has created a unique set of ornaments to mark the holiday season. Although they tend to be quite expensive—made from 18-carat, gold-plated brass—it's rare to find a family in Denmark that doesn't have at least a few hanging on the tree. Each collection is created by a prominent Scandinavian designer—not just silversmiths but also fashion designers and ceramicists. For 2023, Danish designer Sanne Lund Traberg has created a whimsical winter forest with pine trees, deer, and toadstools as the central motifs.
Since 1908, ceramics maker Royal Copenhagen has also released a new collection for each holiday season, with the Christmas plate being the best-known and most highly anticipated. Over the years, the plate themes have changed from religious motifs to a more secular celebration of Danish cultural icons, such as Hans Christian Andersen and Frederiksborg Castle. The 2023 plate is called "Christmas Time in the Forest," and depicts a shepherd and his flock. It was created by Danish sculptor Allan Therkelsen.
How to Decorate Like a Scandinavian
Scandi holiday décor is all about hygge—expect lots of light (both natural and artificial), and natural materials. Contrary to what social media suggests, a Scandinavian Christmas isn't just about neutrals and minimalism—many homes take a more traditional approach, incorporating green, red, and gold.
When decorating the tree, Scandinavians tend to stick with a unified color scheme and top the tree with a Christmas star or angel. Some Danish families place a gold-plated Georg Jensen star at the top of the tree—though expensive, it's a true showstopper and will last a lifetime if well looked after!
Swedes and Danes sometimes drape national flag bunting around the tree. Swedes and Norwegians often use straw ornaments depicting stars, angels, and the juhlbukk, or Yule Goat. Candles—both real and artificial—are another popular choice. If using real candles, be sure not to hang any paper or straw decorations nearby!
Though there is considerable variation in the color of Scandi Christmas decorations, when it comes to lighting there's only one correct option: warm white. Multicolored lights look too cluttered and clashing, and cool white won't create a cozy feel. Be sure to buy lights that specify "warm white" in the product description.
Around the house, keep things simple and natural with details such as wreaths and pine branches. Make sure the spare bedroom looks inviting to guests—keep them warm throughout winter using our Scandinavian-style duvet covers. They're breathable and thermoregulating, meaning they maintain body temperature without overheating.
More Scandi Holiday Traditions
One curious tradition in Danish households is pakkeleg—a gift-giving game that can be played with adults or kids (or both!). Everyone brings several low-cost presents and places them in a pile in the center of the table. During the first round, players take turns to roll a die—if they roll a six, they can take a gift from the pile. Play continues until all the presents have been distributed.
In the second round, players set a time limit of 10 to 15 minutes and once again take turns rolling the die—but this time, if you roll a six, you steal a gift from someone else! If you're playing this game with younger kids, you might want to set some rules—for example, you can't steal someone's present if they only have one left.
Many of the traditions we've described will take place in private family homes but visitors to Scandinavia can also find ways to take part. Why not admire the lights in Copenhagen's Tivoli Gardens or visit the Gammelstad Christmas Market in Swedish Lapland? And in Trøbak, near Oslo, the famous Tregaarden's Christmas House is open even in summer!
And if you'd like to channel the Scandi spirit all year round (no matter where you are in the world), pick up a set of our Scandinavian-style duvet covers in our online store. If you're feeling festive, go with our green solid-color set—or if you're giving the gift of linen this year, we have Scandinavian design bedding to suit every taste.
Will you be giving any of these Scandi recipes a try? What holiday traditions do you look forward to this time of year? Let us know on Instagram, Pinterest, Facebook or Twitter!