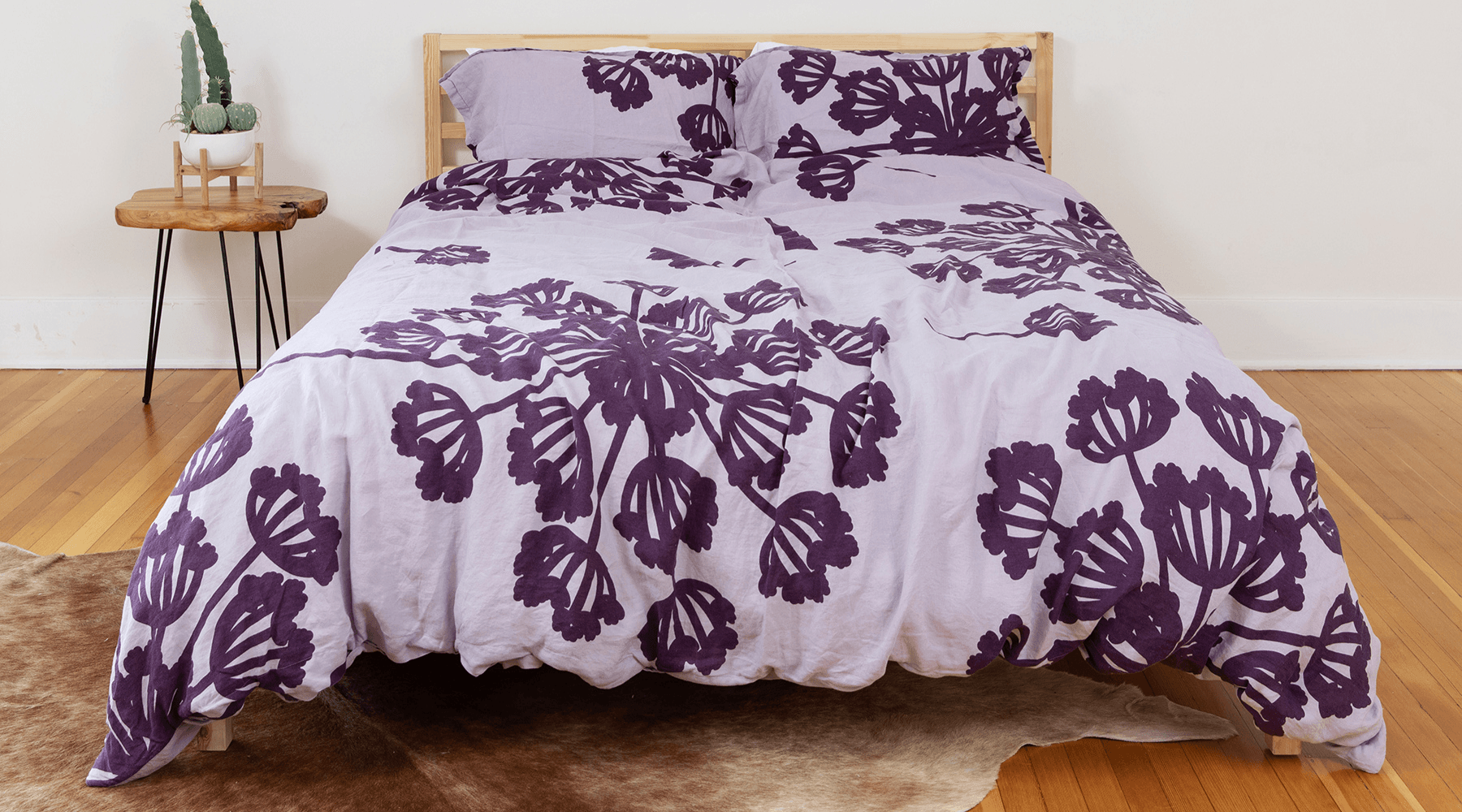 Elements of Scandinavian Textile Design
Scandinavian textiles, like Scandinavian interiors, share specific qualities. Whether that's a geometric pattern, a botanical motif, or a certain quality of construction, Scandinavian fabrics are unique, even characteristic when you know what to look for. Here we'll detail some key aspects of Scandinavian textile design, their historical underpinnings, and how you can see them expressed in traditional and newer versions of Scandi design and style.
Practicality
To understand what makes a fabric distinctly Scandinavian, we must take a look into history, and the circumstances and values that guided their design. Just as in other regions of the world, Scandinavian textiles were made from the materials available—such as nettle, flax, hemp, and wool. But because resources were often scarce, textiles and other items were made with durability in mind. Craftsmanship, simplicity, and longevity remain through lines in Scandinavian design to this day.
Warmth
One practical concern that's unique to Scandinavia in particular: the need to keep warm. Whether that's through the warm coziness of hygge or a soft rug to rest your feet on in the morning, keeping warm and comfortable is a top priority. Scandinavia is home to the eiderdown quilt and the grandfather of the modern shag rug, the rya, a long pile woolen rug used to keep warm in the winter. While not all Scandinavian style interiors or textiles are necessarily warm—and indeed you can use Scandinavian interior design even in warmer climates—a hint of texture or softness through fabric lends a more authentic look.
Geometric patterns
Geometric patterns, specifically repeated and symmetrical shapes, are a main feature of Scandinavian textile design. Think: repeating overlapping triangles, and a stenciled look. Scandinavian countries have a rich history of weaving and embroidery, with geometric, pictorial, and botanical designs. Nature-inspired geometric patterns rose to the forefront of modern Scandinavian interior design with the rölakan rug work of Marta Maas-Fjetterstrom. Minimalist art has also influenced Scandi textile design, in bringing underlying structure to the forefront—although usually with a natural bent.
Natural and botanical themes
Paying homage to nature, whether through a respect for natural materials, or through emulation of nature's design, is a foundation of Scandinavian design, and textile Scandinavian design in particular. Natural and botanical elements can be woven into the fabric, or even printed atop an already woven piece. Prints themselves range from delicate and sophisticated, to brilliant and childlike. And some are even wild and adventurous (see the design house Marimekko for examples of Finnish block printing in vivid color).
And if you're the proud owner of a printed duvet cover from The Modern Dane, you'll notice botanical themes are at the core of our design style. Nature is our muse for all of our printed duvet covers, which were inspired by real experiences in the outdoors of Scandinavia.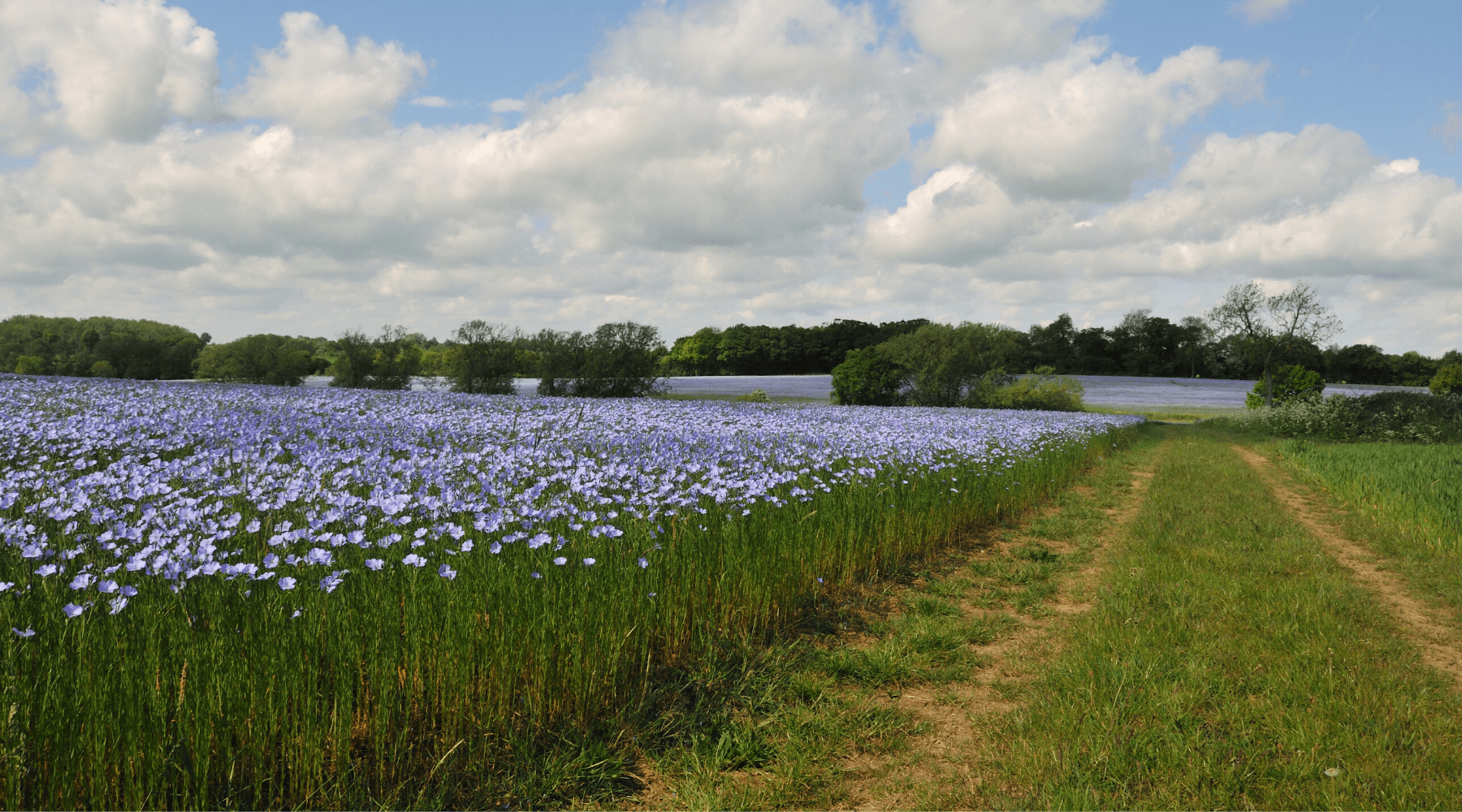 Learn what organic means—and what it doesn't—when it comes to flax linen, and how to look deeper into labeling to find a product that truly offers what it promises.
Read more