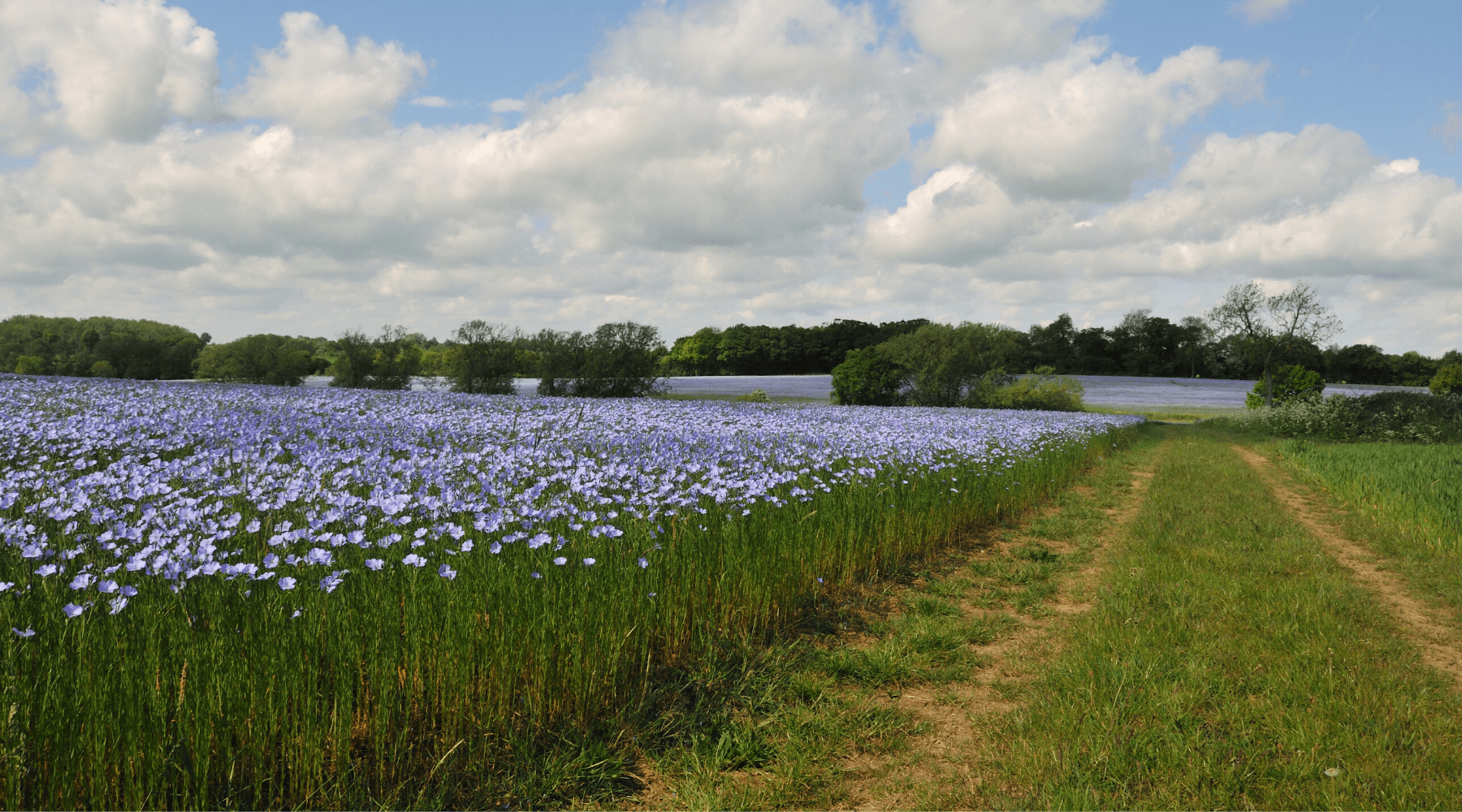 Organic linen—it certainly sounds like the ethical choice, but what does organic really mean for flax linen?
Organic, when referring to farming, means that a plant is grown without the use of synthetic fertilizers and pesticides. Flax—the plant from which linen is made—is a naturally organic crop when farmed in its native region. The very nature of the flax itself, and the climate in which it is grown, mean that the plant is resistant to pests, requires very little fertilizer, and can thrive entirely without irrigation. You could even call that "beyond organic."


Look for the Right Label
One caveat: generally, in order for a linen product to be labeled organic, it must be certified by a specific organization. But labeling is often an unregulated practice, and companies sometimes use creative labeling to market a non- or partially organic product in order to sell at a higher price point. And because flax is such a strong and high-performance fabric, it has been introduced to other growing regions, some of which bring unique challenges to farmers, and an increased need for chemical inputs—and a resulting decrease in fabric quality. 
One label to look for when it comes to bedding: GOTS (Global Organic Textile Standard) certified. GOTS certified fabrics conform to stringent environmental and social standards, and can be labeled organic, according to the USDA.


The Modern Dane Certifications
At The Modern Dane, we pride ourselves on sourcing linen fabric that is both GOTS certified and made from certified European Flax®. The European Flax® label guarantees no harmful chemicals, and farming practices that value both the environment and the worker. Duvet covers from The Modern Dane are also OEKO-TEX Standard 100 certified, which guarantees that the fabric is free of banned and regulated chemicals even in later stages of fabrication—that way you can rest easy, knowing you've made a safe choice for you and the environment.
Still curious? Read more on the certifications that the Modern Dane is proud to support.