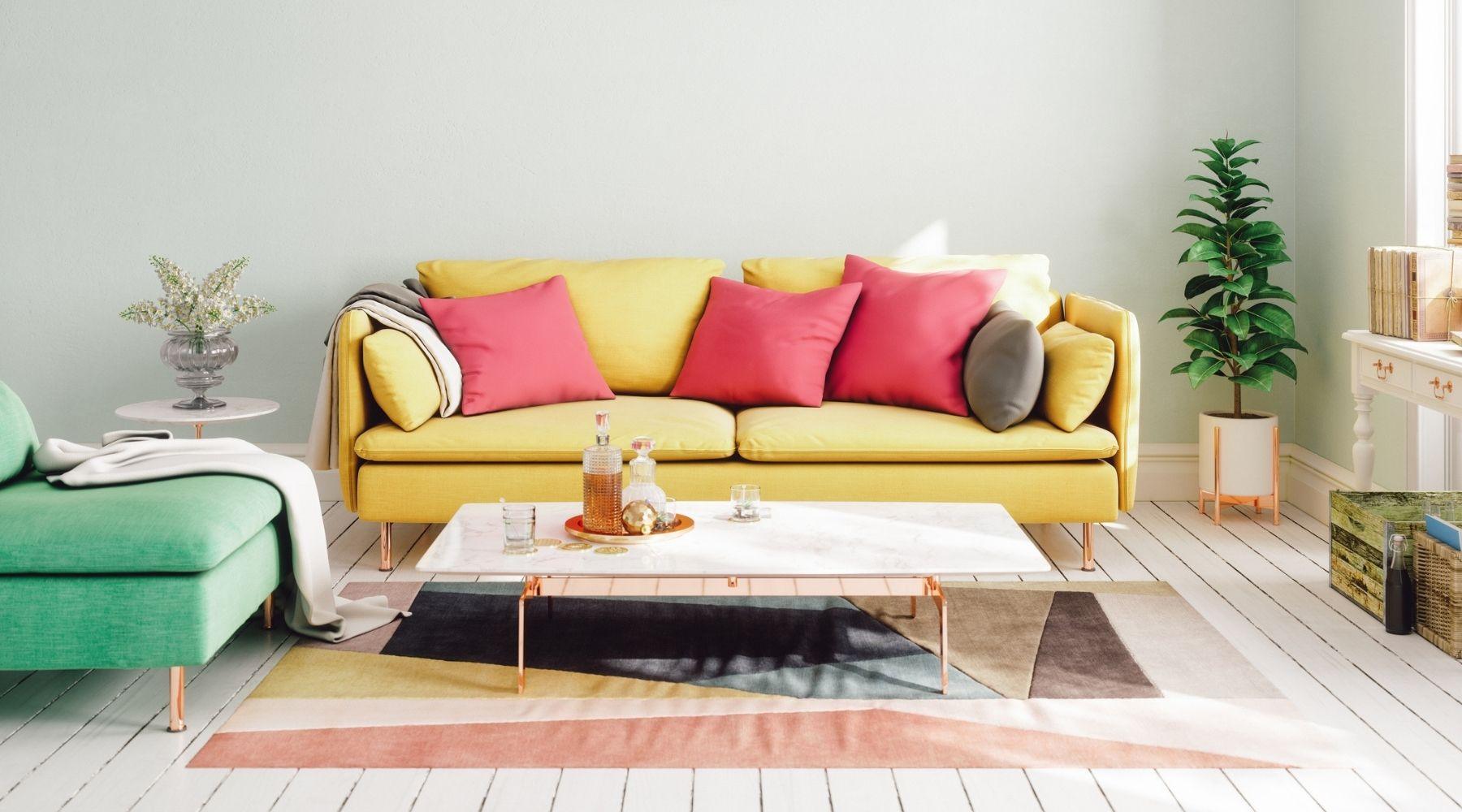 Using Color in Scandinavian Design
Search for "Scandinavian design" online and you'll be greeted by a familiar cliché—white sheets, white walls, white carpets. The most variation you'll see is a gray stripe or a splash of tan.
At The Modern Dane, we want to show you that Scandinavian design is about much more than white, neutrals and minimalism, particularly in recent years. Our modern duvet covers embrace prints and vibrant color in a way that will satisfy the most ardent Scandi fanatic as they follow the core principles of modern Scandinavian design philosophy.
Traditionally, mid-century design was occupied with quality, simplicity, function, and the democratization of design. Although still very much holding those aspects at its core, Scandinavian interior design increasingly shows a commitment to sustainability and ethical practice—and to color! Our linen duvet covers guarantee all three, so experiment with color as much as you wish. If you're feeling some trepidation, however, fear no more with our guide on how to bring color into your home.
Create a Theme
As you will see from our recent article on how to decorate your home for fall, a theme keeps your color choices focused and prevents overwhelm. Pick a photograph or painting that you love and extract a palette from it using a tool such as Adobe Color. Or, in keeping with the Scandinavian ethos, pick a theme based on nature—the sea, sunset, forests, or flowers. Many of our Scandinavian duvet covers depict plants and trees native to Nordic countries—take a look at our Agern and Porse organic linen duvet covers to see how they could serve as the foundation for a nature theme. If you're not sure where to start, selecting a theme first could help guide the colorful pieces you bring in and ensure they complement each other and the space.
Pick One Item
If you've already fallen for a particular colorful item—say, our Løvfald linen duvet covers—then let this item be the launching point for color in the room. Here, the ruby and black leaves provide a color scheme that you can replicate throughout the space. Place a sprig of dried berries on the mantelpiece, a matte black lamp on the nightstand, a ruby throw on the chair and you've created color harmony with minimal effort.
Start Small
If you're curious about color but just can't part with your clean white walls and sheets, don't fret. Color has the most impact when it's surrounded by neutrals, so pick just one or two color-matched accent items. Common candidates include artwork, throw pillows, ceramics and rugs—they're small and don't require a large financial or time commitment.
See How Other Nordic Designers Do It
If all else fails, imitate. The home of iconic Danish designer Finn Juhl, now part of the Ordrupgaard museum complex north of Copenhagen, is a tour de force of colorful Scandinavia. Take a virtual tour to see how he added splashes of color to the interiors—a cobalt blue rug matched with a chair, a turquoise painted headboard, bold red-and-yellow artworks. Other Danish designers worth checking out include Mette and Rolf Hay (of Hay House), Louise Campbell and—if you really want to go wild—Verner Panton.
How are you bringing color into your home this season? Share your photos with us on Instagram, Pinterest, Facebook or Twitter—we'd love to see your take on modern Scandinavian style!