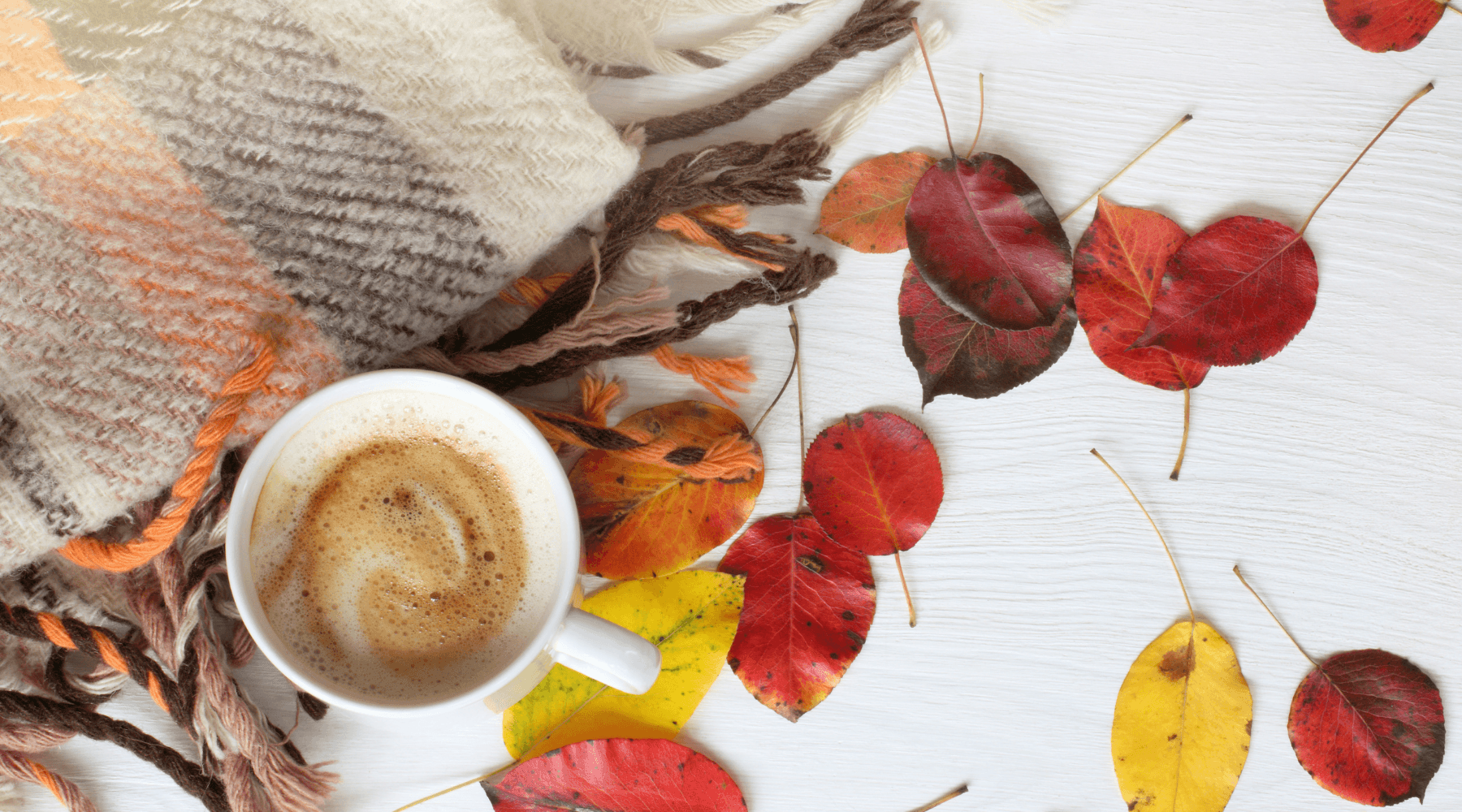 Top 10 Scandinavian Design Ideas for Fall
Although Scandinavian countries are known for their long summer days and short, dark winter days, they also boast a spectacular fall. This time of year, as leaves start to turn colors, the beautiful mountains and forests of the Nordic nations transform—and so can your home. Time to turn over a new leaf (see what we did there?) and get your home ready for fall, Scandi-style.
Choose fresh fall scents
Treat yourself to new candles, essential oils or incense to get those autumnal scents swirling around your home. The smell of cinnamon bark, eucalyptus or cloves will instantly send you back in time, recounting all your favorite fall memories.

Bring in greenery
House plants are a must, as spending time outdoors is a big part of daily life for most people in Scandinavia—even babies, who often nap outside despite the cool temperatures. Birds of Paradise, a Rubber Tree or a Philodendron silver are all good, hardy options for indoor plants as they add greenery to your home while requiring fairly low maintenance.



Transform your bedroom
Bring in items with fall colors—deep reds, greens, oranges, and browns – like our solid green organic linen duvet cover set. At its core, Scandinavian bedding follows Scandinavian interior design principles; it's sustainable, high quality and focused on design in the ordinary. Our bedding stays true to these core facets of Scandi style. Made from organic European flax linen, it's thermoregulating—keeping you cool in the summer and warm in the winter—hypoallergenic and chemical-free, a cozy and beautiful addition to your bedroom. Add even more hygge in the bedroom with candles, colorful pillows or a traditional Scandinavian rya rug.



 Make a fall centerpiece
Pinecones, acorns, branches and mini pumpkins can come together to make a seasonal centerpiece for your dining room table. A smaller version would also work well on a coffee table. Keep it simple and feel no need to over embellish your displays—let the natural items speak for themselves.



Add fall décor in the kitchen
Make little changes in the kitchen to help welcome in the new season. Sketch a fall landscape on a mini chalkboard or hang a few of your favorite fall recipes in minimalist frames on the wall. Now all you need is a pot of glögg simmering on the stove.



Set up an outdoor space
It's officially sweater season in many parts of the country. But just because the weather is cooler doesn't mean you need to stay indoors. Getting fresh air every day is an essential part of Scandinavian culture. Help embrace friluftsliv by turning your porch into an outdoor oasis for fall—string lights, hang plants, and add a rustic table and chairs to create a cozy outdoor space to enjoy, even after the sun goes down.

Create a spa-like bathroom
Can't make it to the hot springs? Bring the hot springs to you—transform your bathroom by adding candles along the tub, a vase of branches on the windowsill and hanging baskets in the corner. Place a wooden salt box full of mineral soaking salts on the edge of the tub to make bath time extra relaxing and rejuvenating this season.



Add cozy throws
There's nothing like a crisp, blustery fall day to make you want to put the kettle on and snuggle up with a cozy blanket. A super soft fleece throw or thick wool blanket is a great addition to your sofa or window seat.

Decorate the mantel
A fire on a brisk autumn evening does more than just warm up your home—the cracking, popping sounds of wood burning are a soothing soundtrack too. Make your fireplace the focus of your living room by decorating the mantel for the season. Choose neutral-colored vases, with branches or greenery, tall candle holders and a framed print in fall hues—simple but purposeful additions for fall.



Bring in texture
Scandinavian design invites different textures to come together to create a relaxed, welcoming atmosphere. Keep this in mind when decorating for fall—add a wooden chest, soft throw pillows, a cut-pile rug or woven baskets full of rolled up blankets to your living space.
 
Think cozy above all else—add an organic duvet cover to your bed, a cable-knit blanket to a window seat and fleece pillows on your sofa. Stick with small, simple changes to keep your home free from clutter but full of comfort, setting the stage for a relaxing, fun-filled fall.