Why Scandinavian Design Is Timeless
Since Scandinavian design arrived on U.S. shores in the 1950s, its popularity has only grown. Pieces created back then look just as stylish today, due to a set of core values that will never go out of style.
Minimalist Scandinavia
Scandinavian design has a spare elegance rooted in minimalist principles. Everything in the space is selected with care and serves a defined purpose. The resulting effect is calming—with the visual field free of clutter, the mind can focus on other things, making it easier to relax and unwind. It's a concept that's not only timeless, but international—Japanese design, from which Scandinavian design often takes its inspiration, is popular for the same reason. Conversely, overconsumption and clutter have an adverse effect on both our wellbeing and the environment. As a society, we've become increasingly aware of this over recent years, which may explain the rise in minimalist lifestyle trends such as KonMari and Swedish death cleaning.
A Neutral Backdrop
Prints, patterns and bold colors have their moments, but neutrals never go out of style. Neutral walls serve as a blank canvas for the rest of the room, anchoring even the wildest furniture. Svenskt Tenn and Finn Juhl, Scandinavian masters of color, mostly kept their walls white. As a result, their bold designs are the focus of the room—drawing eyes from the minute people enter and demonstrating how a light background provides timeless support for colorful prints and patterns.
A pair of Finn Juhl Carved Teak Arm Chairs, 1960. Photo credit: coffee shop soulja.
Functional Furniture
What the world knows as "Scandinavian design" is known as "functionalism" within Scandinavia; both rooms and individual furniture items have many uses. Scandinavian rooms traditionally run small, so the use of space is vital. Removing unnecessary items, and replacing them with pieces that have multiple uses, is key. This concept has become more popular as homes around the world have become smaller; when the pandemic confined us to our homes, it became more popular still. Today many Scandinavian designs serve more than one purpose: a coffee table with storage, or a bench with a built-in shelf. Modular shelving, where the owner can tailor the shape of their storage to their space, is also catching on fast. Although less practical styles of furniture do briefly come into fashion, in the end they lose out to the timeless appeal of design that exists to serve the user, not the other way round.
An Enduring Legacy
Durability is at the root of Scandinavian design—a Wishbone chair or Frem Røjle "Roundette" table will last for decades, while other, trendier items wear out or become threadbare. It comes down to both quality craftsmanship and quality materials. Our Scandinavian duvet covers, for instance, are made from the finest organic European flax linen, a material that is incredibly long-lasting, leading to the tradition in Scandinavian countries of passing linen bedding on to younger generations.
Because of their simple, versatile design, Scandinavian furniture works with the space in which it finds itself, rather than against it. In the Copenhagen home of fashion designer Bjørn Bruun, he has kept the original 1890s granite fireplaces, stucco plastering and herringbone parquet floors while adding touches that reflect his own style, such as a Peter Bundgaard daybed and a red Verner Panton Living Tower. Individual Scandinavian pieces also pair well with pieces from other styles and eras, as in this beautiful Seattle home by Heidi Caillier.
Living Tower by Verner Panton, similar to one featured in fashion designer Bjørn Bruun's Copenhagen home. Photo credit: Nobuyuki Hayashi.
The Personal Touch
Scandinavian homes are deeply personal to the owner, a collection of memories that cannot be imitated by simply heading to the store. Hygge is the perfect example of this: design is used to create a feeling of cozy homeliness, with little regard to what's currently fashionable. Scandinavians choose items that align with their style, rather than chasing trends, which come and go.
The designs that we now consider most "dated" tend to come from catalogue pages or showroom photos—they're fixed to a trend, not a person. They may have been wildly fashionable at the time, but they weren't the type of space that someone could actually see themselves living in. Unlike trends, people's base desires don't change with the seasons. Whether it's a rattan-filled bohemian apartment in Los Angeles or a hyggeligt home in Copenhagen, everyone wants to return to a home that feels safe, comfortable and familiar.
Nature: Never Out of Style
Certain materials, such as plastics, can be placed firmly within the past century—they simply didn't exist before then. On the whole, Scandinavian designers favor natural materials. They'll never go out of style, as they've existed for at least as long as humans have been on the planet.
While the designers of Scandinavia's Golden Age—Hans Wegner, Kaare Klint, Alvar Aalto—may have pioneered new methods of construction, such as steam-bent wood and frameless lampshades, the materials they used were timeless. Natural, unpainted woods like teak, birch and ash lend an inviting warmth to interiors that might otherwise look too stark.
Prints and patterns, too, often date quickly: geometric metallics evoke 1930s Art Deco, while bulbous, technicolor shapes are typical of the 1960s. Nature-inspired designs, on the other hand, are harder to pin to a certain era. Floral prints, such as those created by Josef Frank and Marie Gudme Leth, look as relevant today as they would have done a century ago.
For floral-printed linen that will last for generations, look no further than our Danish-style bedding. Our organic linen duvet covers draw upon the principles that make Scandinavian design timeless: they're simple, long-wearing and made from 100% organic flax linen. And as nature is such an important part of life in Scandinavia, we chose to print items found in it on many of our duvet covers. Porse is the Danish word for Myrica Gale, and thus our Porse duvet set reflects the flowering shrub, while our Agern set features acorns, a nod to the Kongeeg (King Oak), Denmark's oldest tree. Check out our full collection here to see the range of nature-printed and solid-color European linen duvet covers we have on offer.
Do you own any vintage Scandinavian furniture? What do you think makes Scandinavian design timeless? Let us know on Instagram, Pinterest, Facebook or Twitter!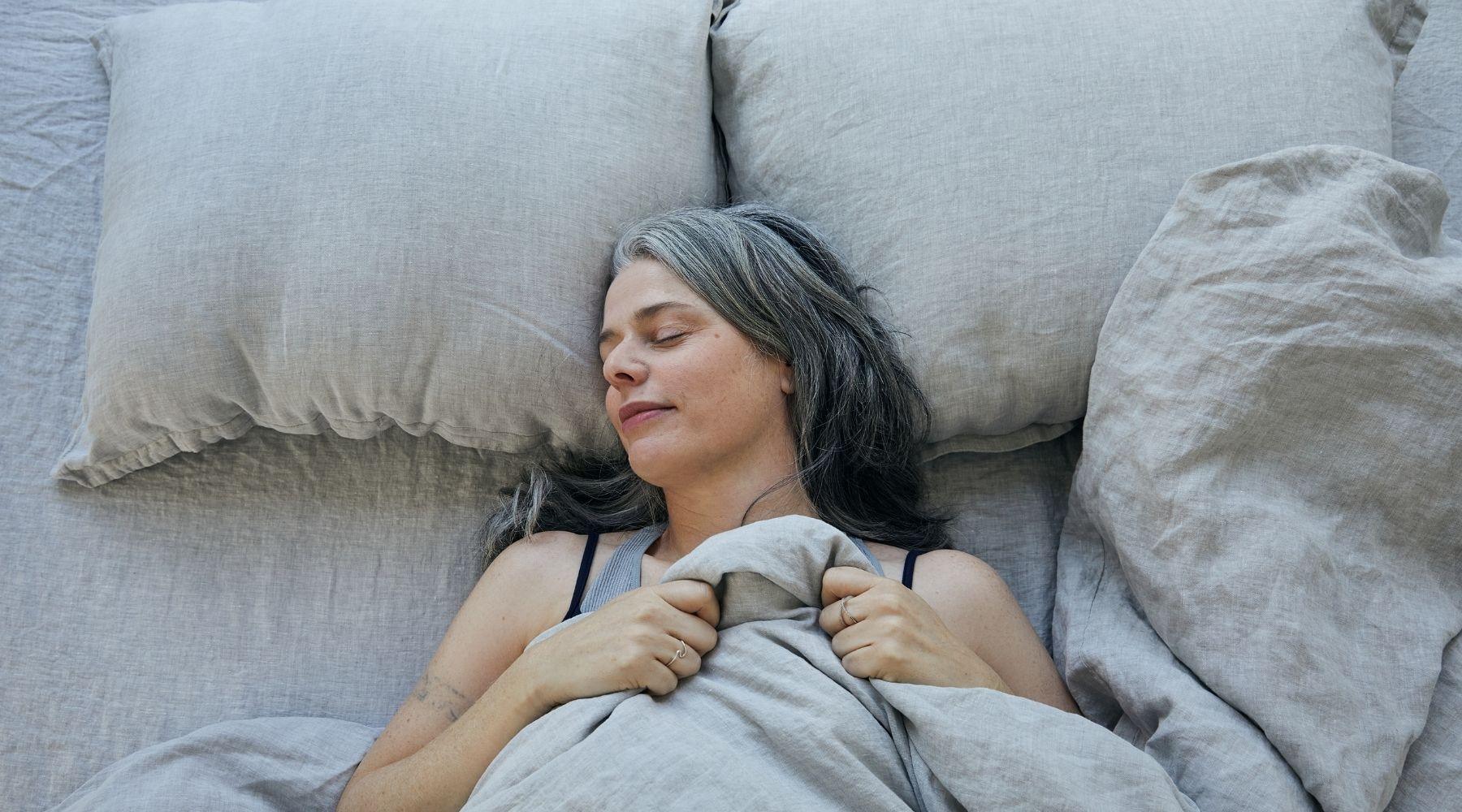 Is Your Bedding Truly Organic?
A variety of textiles are labeled organic but that doesn't necessarily mean they're good for the environment. See just how sustainable linen and cotton really are.
Read more