Discover The Beauty
Organic European Linen
Where comfort meets Quality, Naturally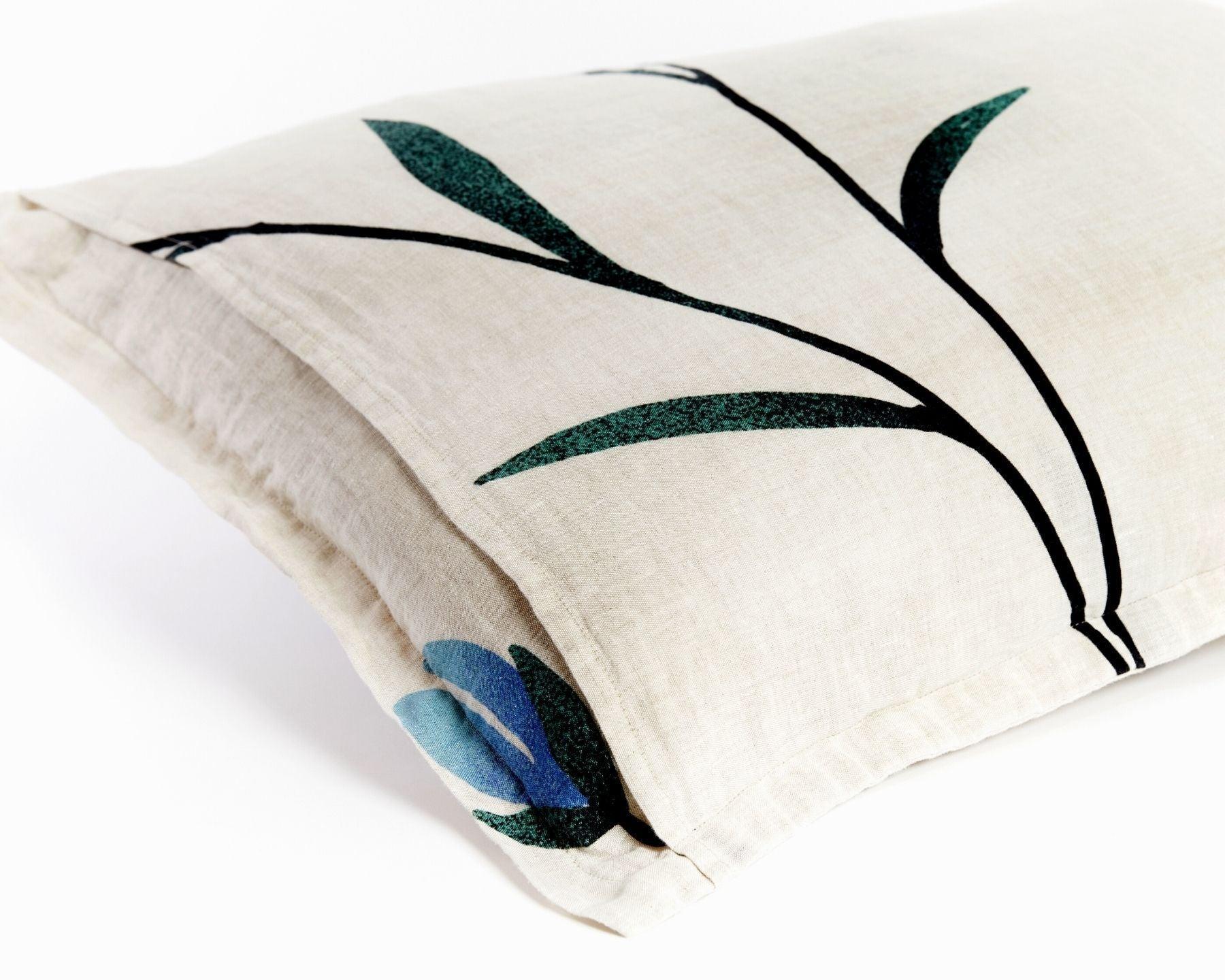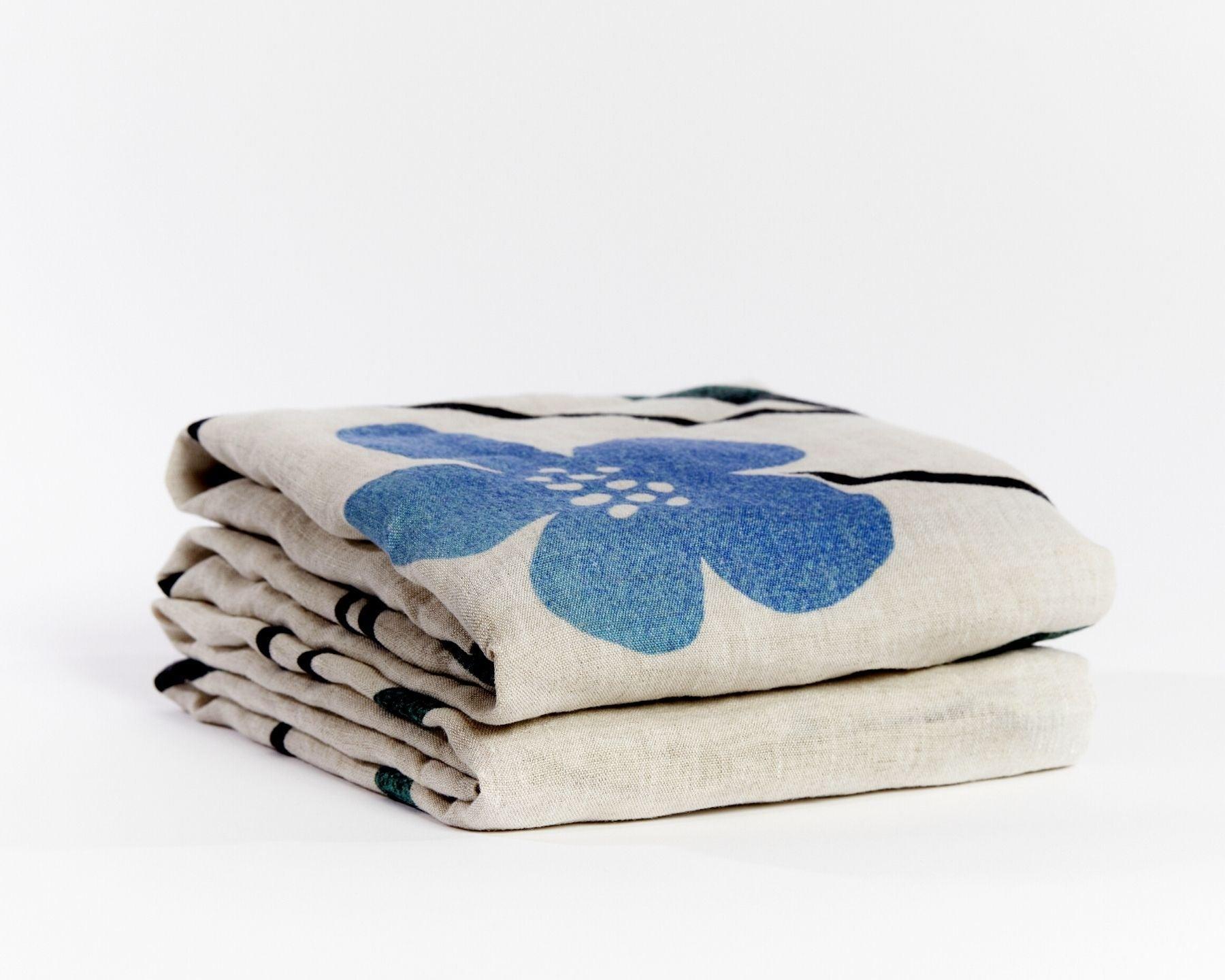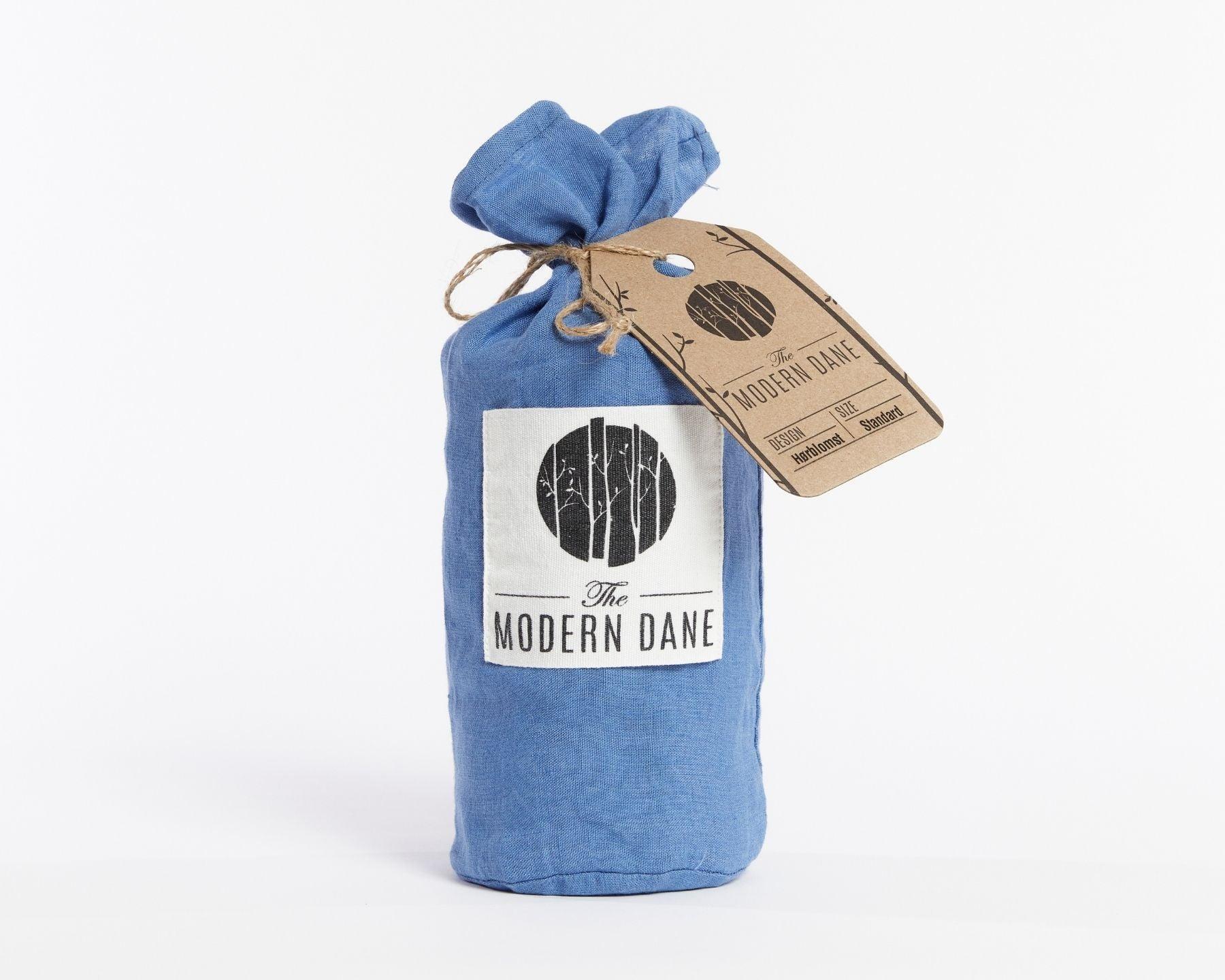 Organic European Linen Pillowcases (2) | Hørblomst
Sale price

$105.00
Regular price
(/)
---
---
All deliveries are carbon neutral
Learn more 
---
What's Included & How It's Made:
Our Inspiration
Hørblomst (Danish for "flax flower") is our all-out celebration of the amazing flax plant that provides the raw material for all our products. The design itself features the delicate flowers of the flax plant when it blooms in June and turns the European fields into a light blue sea. It is printed on a warm taupe natural flax linen background and the backside of the duvet mirrors the beautiful blue color of the flowers. Did we mention we love flax?


Sleep Beautifully
Feel the soft caress of our garment-washed, pure European linen made from only the finest organic French, Dutch, and Belgian flax. The best part is that they get even softer with washing and age!
Naturally

 

hypoallergenic and antibacterial, Modern Dane bedding is a great choice for sensitive skin. And our pillowcases are certified organic (GOTS) and free from harmful chemicals (OEKO-TEX®).
Inspire your nights (and days) with Modern Dane designs that evoke sun-drenched Nordic summers and lush, verdant forests. We pay homage to the Nordic landscape in all our designs.
Be part of a centuries-old tradition of European textiles. Our pillowcases are woven and hand-sewn in Portugal, where textile craftsmanship dates to the 1700s.

 
Feel the Difference
Experience the quality and softness of our organic European linen in person. Order a six-by-six fabric swatch in the color of your favorite design. 
> Shop now
Size Chart

| | | | |
| --- | --- | --- | --- |
| W x L (in) | TWIN |  FULL/QUEEN | KING/CAL. KING |
| DUVET COVERS | 68 X 86 | 88 X 90 | 107 X 92 |

  

| | | | | |
| --- | --- | --- | --- | --- |
|  W x L x H (in) | FULL | QUEEN | KING |  CAL KING |
| FITTED SHEETS | 54 X 75 X 16 | 60 X 80 X 16 | 76 X 80 X 16 | 72 X 84 X 16 |

 

| | | | |
| --- | --- | --- | --- |
| W x L (in) | TWIN |  FULL/QUEEN | KING/CAL. KING |
| TOP SHEETS | 71 X 100 | 92 X 105 | 110 X 105 |

 

| | | |
| --- | --- | --- |
| W x L (in) | STANDARD | KING |
| PILLOWCASES | 20 X 26 | 20 X 36 |
What Makes Us Different

Not all linen is created equal. While others may use flax grown in regions of the world that require heavy chemical inputs and aggressive irrigation, all of our bedding is certified under the EUROPEAN FLAX® label. This is your guarantee that our flax is fully traceable to linen's natural habitat in France, Belgium, and the Netherlands—also known as The Flax Belt. Flax grown in this region is naturally resistant to pests eliminating the need for pesticides, thrives on just the irrigation provided by natural rainfall, and produces the finest long-fiber flax stem in the world resulting in a softer, smoother, and more durable linen fabric. It is where quality meets sustainability—naturally. 

Our products are crafted with your well-being in mind. All of our bedding is certified under the GOTS® and OEKO-TEX® labels, which guarantees that what you sleep in is non-toxic, ethically manufactured under European fair labor laws, 100% European, certified organic, and fully traceable. We take our responsibility to both you and the planet seriously. 
We only sell directly to you, the customer, cutting out the retail and distribution middlemen that typically charge 50% or higher markups. This enables us to offer you linen bedding at a price and quality that traditional retailers simply cannot compete with. We put all of our efforts into providing you the highest quality, fully traceable, ethically sourced linen bedding at the best possible value to you. 
All of our bedding is hand-sewn by Portuguese craftspeople with a long heritage of manufacturing the highest quality European bedding. Great care is taken at every step from sowing the flax seed to putting the final bow on the package.
As a Danish-owned company, we are guided by our Scandinavian values: Sustainability, high quality, attention to detail, respect for the raw material, and a belief that great design can improve our lives. All of our designs draw inspiration from the majestic Scandinavian nature and aim to bring a bit of its beauty into your bedroom.
Taking care of our customers is our top priority. As a small business, we get to enjoy a personal connection with our customers, and we love nothing more than hearing from you (We are also convinced that we happen to have the best customers in the world!). We are always here to help you so please don't hesitate to contact us.
All the Little Details

We fuss over the little things to make sure you have a restful sleep. Those little touches are what keep you comfortable and ensure that everything stays in place all through the night. Here are all the fine details:

All of our products are made with 165 GSM (grams per square meter) linen, which we have found to strike just the right balance between durability and comfort and which also lends itself well to a year-round bedding fabric.

Duvet covers have button closing (machine- and dryer-safe acrylics).
Duvet covers have a 12" inside flap.
Duvet covers have four inside corner-ties to secure the duvet.
Pillowcases have a 1" decorative flange (no ruffles).
Pillowcases are envelope style with a 15" inside flap.
Free Shipping & Returns

Free Shipping: We offer free ground shipping on all orders to the US and CA. See our Shipping Policy page for details and other options. 

100 Days Full Return Rights: Linen gets softer with every wash. We are confident that once you fully experience the exquisite softness of our top-quality linen, you'll never want to sleep in anything else! For that reason, we want you to have the opportunity to live with your new organic linen bedding long enough for its true qualities to fully emerge, which is why we offer a full 100 days return right. To learn more, see our Refunds and Returns Policy. 
Organic European Linen Pillowcases (2) | Hørblomst
Sale price

$105.00
Regular price
Choose options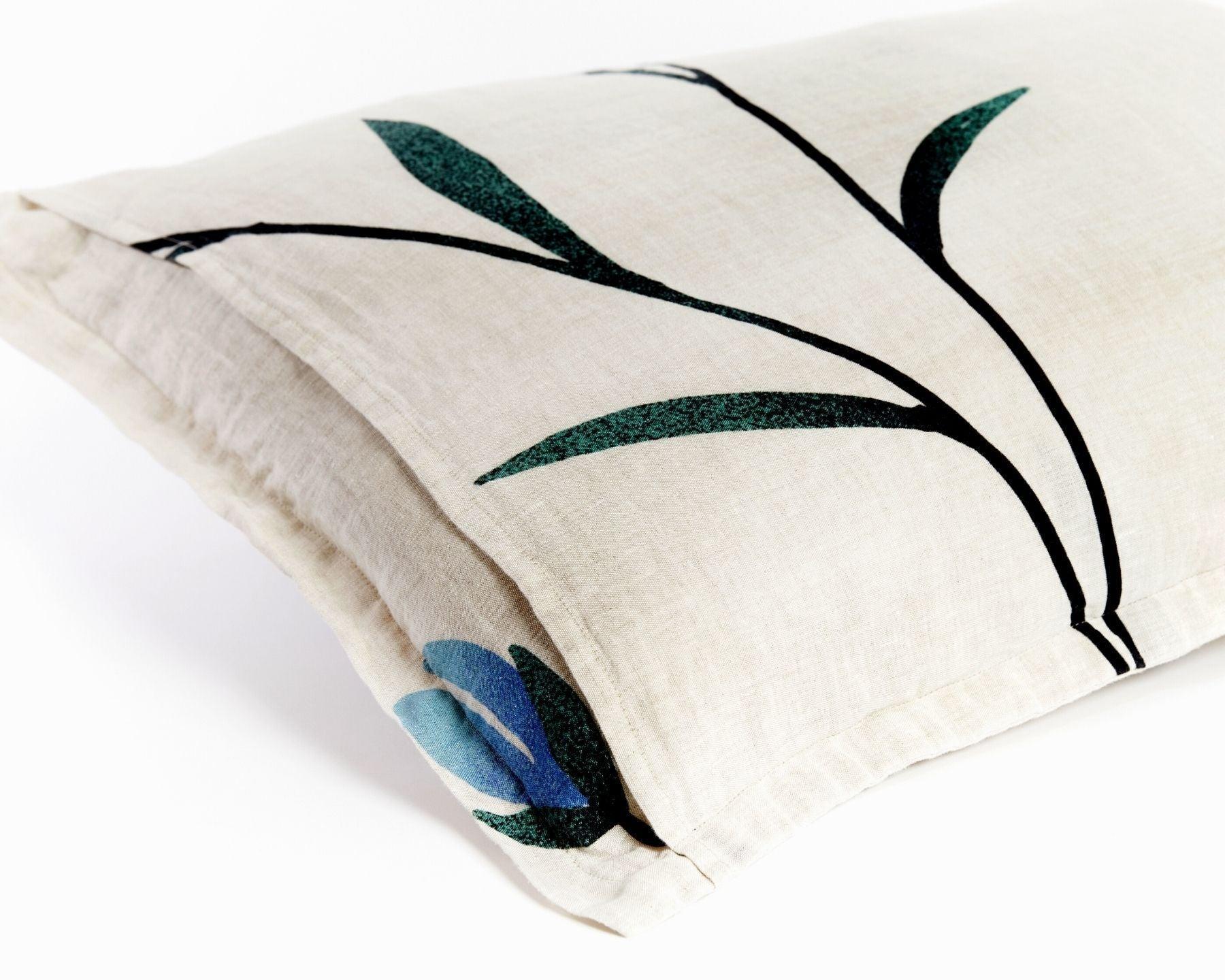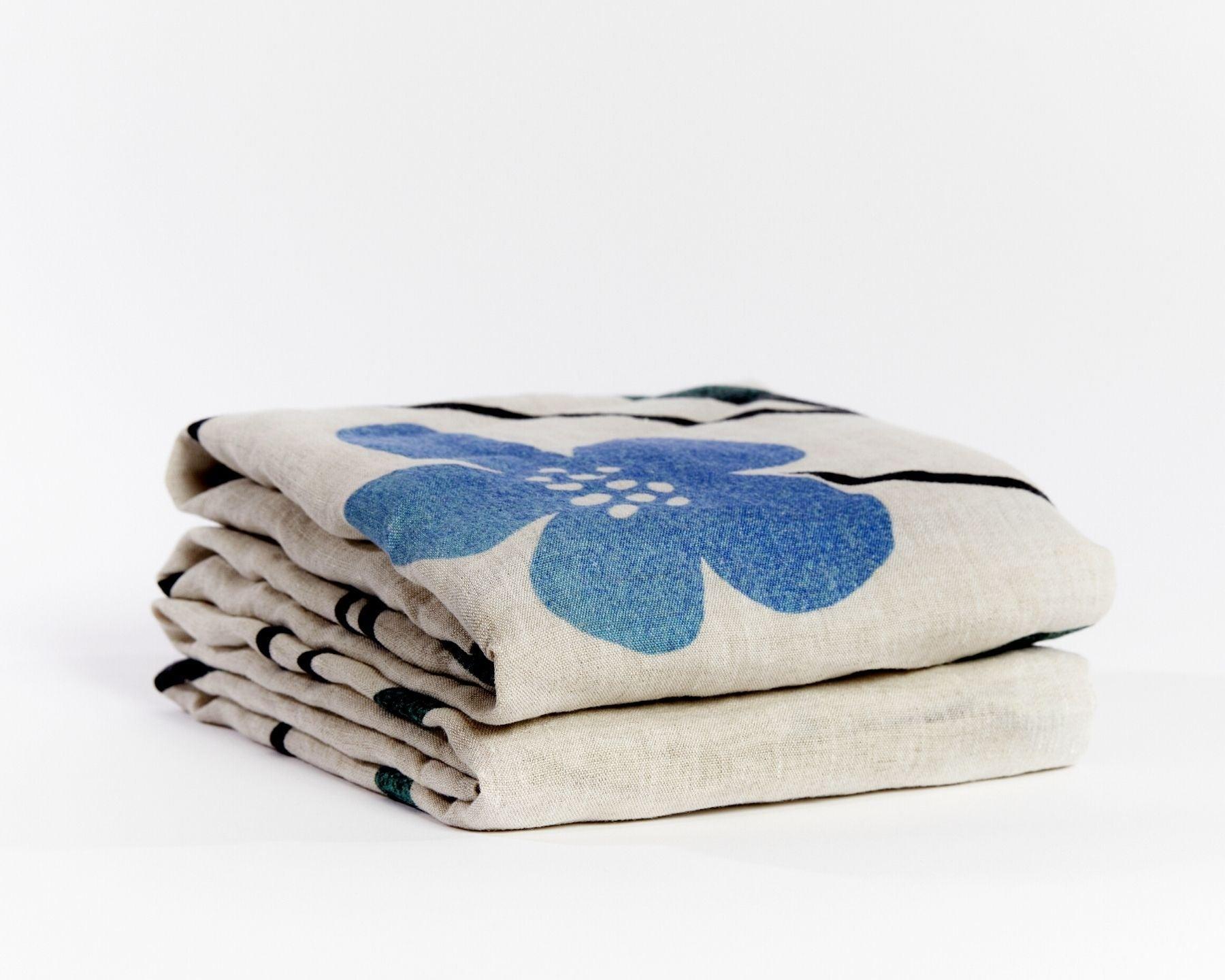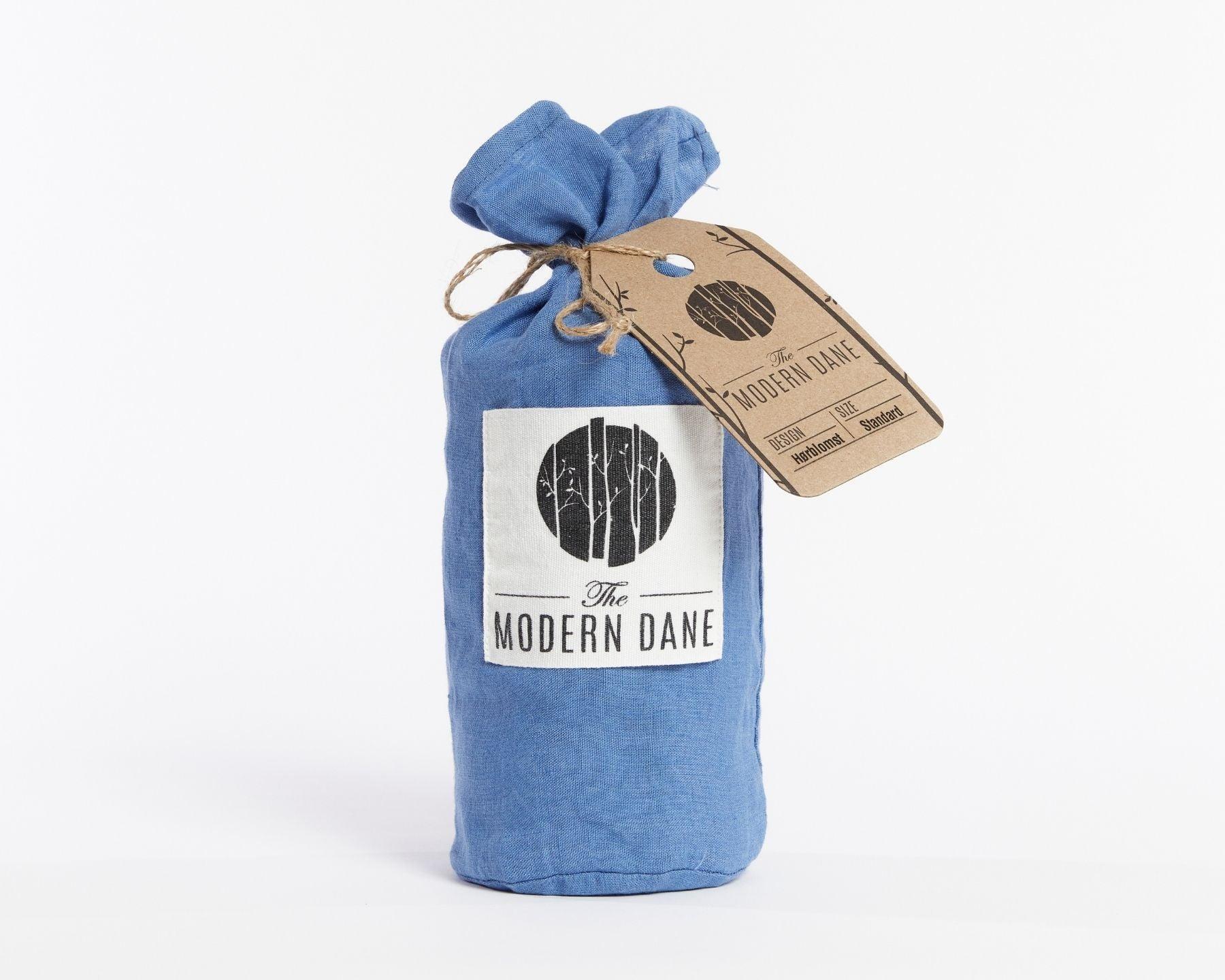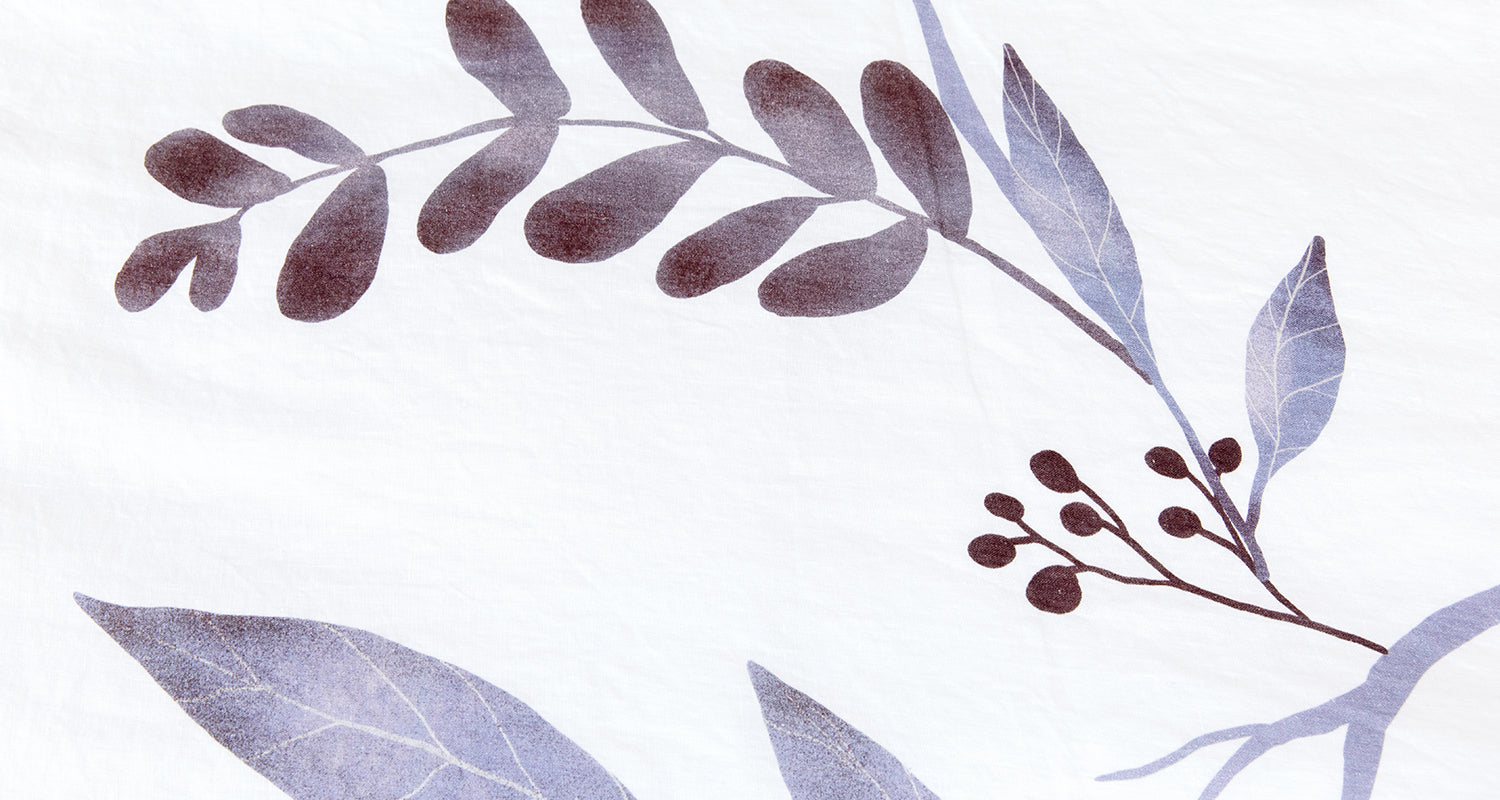 WHY OUR LINEN IS SO COMFORTABLE
SOFT
Our garment washed European linen naturally feels supple and soft. And the fabric becomes even softer with every wash!
THERMOREGULATING
Flax linen's hollow fiber allows it to breathe, keeping you cool in the summer and cozy in the winter. 
HYPOALLERGENIC
Our high quality flax linen is naturally hypoallergenic and anti-bacterial. This makes it a great choice for sensitive skin.
ABSORBENT
Flax linen absorbs 20% of its own weight without feeling damp, keeping your skin dry and you comfortable throughout the night.
PEACE OF MIND
Comfort is a state of mind as well. Our linens are Oeko-Tex 100® Class 1 certified - your guarantee that what you sleep in is free from harmful chemicals.
Learn more
HOW OUR ORGANIC LINEN IS GROWN
ALL COMFORT, NO GUILT
ZERO IRRIGATION
The only water our organic European flax needs is provided by rainfall saving 100 billion gallons of water annually over cotton farming - or what New York City uses in 470 years.
ZERO CHEMICALS
The transformation of flax into linen is an entirely mechanical process performed by highly skilled craftsmen using no chemicals. 
ZERO POLLUTION
Flax is naturally resistant to pests and requires zero pesticide or defoliants and five times less fertilizer than cotton.
ZERO GMO
Certified European flax is guaranteed to be GMO-free, a commitment signed by all our growers as part of the European Flax Charter.
CO2 REDUCTION
Every year, the growing of flax in Europe captures 330,000 tons of CO2 from the atmosphere.
Learn more
The Best Duvet Covers in 2023
"This Modern Dane duvet cover has been my bedding of choice for two years"

"The most earth-friendly bedding on the planet"

"Embrace art in the bedroom and sleep the Scandinavian way"

"For those looking for the relaxed feel that linen bedding offers, this set is perfect—and priced competitively"

"The Modern Dane serves hygge that you can trust"

"Best Organic Sheets for an Eco-Friendly Bedroom"

Customer Reviews
UNFILTERED, UNEDITED REVIEWS BY VERIFIED CUSTOMERS
We are convinced we have the world's best customers! Let's hear it from them: