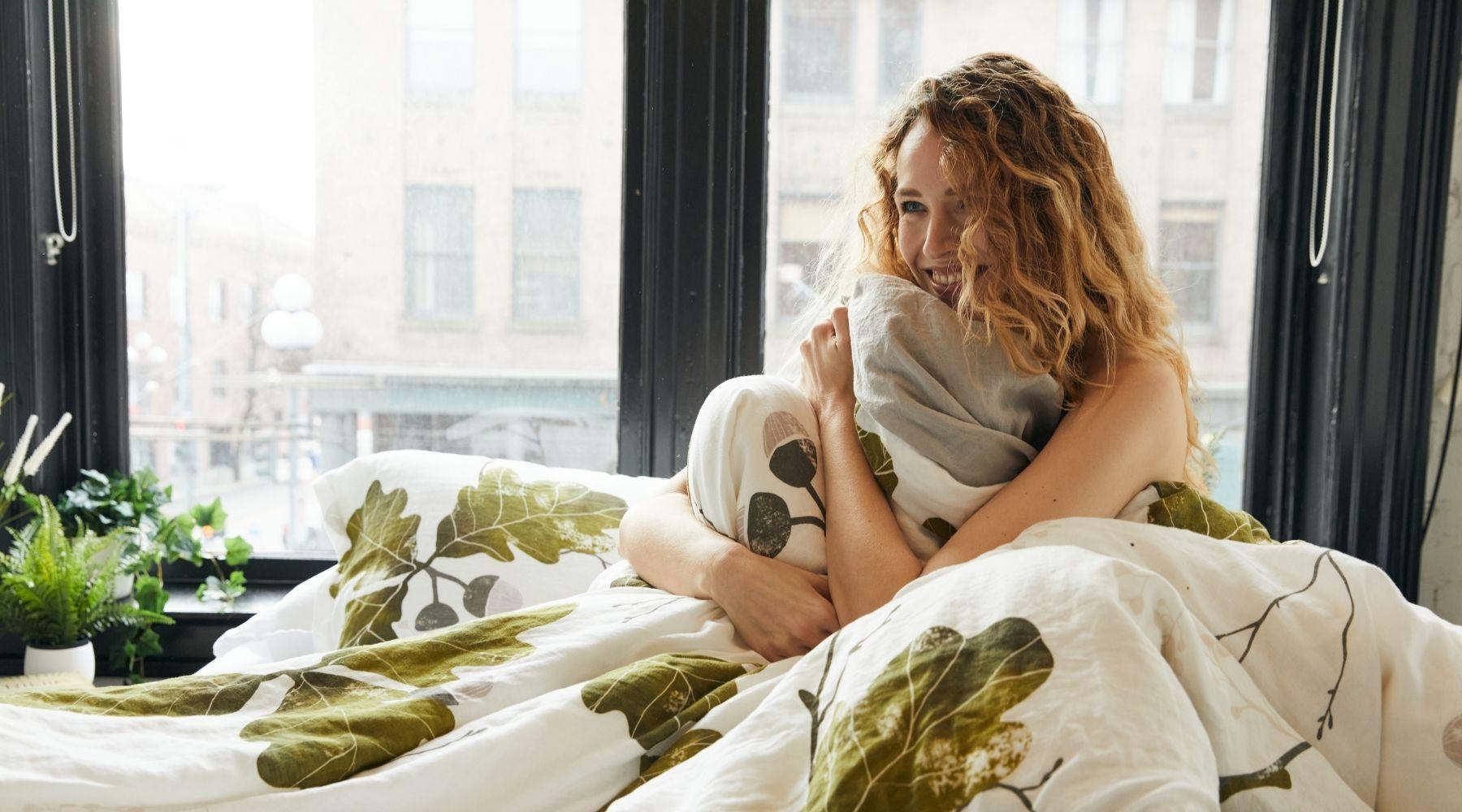 Can a Duvet Cover Be Used on a Comforter?
At first glance, a comforter seems to be the simplest option when it comes to bedding. Made with a fashion fabric exterior, it goes on your bed straight out of the box. Although seemingly straightforward, comforters have significant disadvantages when compared with a traditional duvet—in particular, when it comes to washing the comforter. Trying to cram a bulky comforter into a washing machine is no fun! Luckily, there's a solution—using a duvet cover will help protect your comforter and make it oh-so-easy when laundry day rolls around. Learn more about the pros and cons of duvets and comforters and see how using an organic linen duvet cover on your comforter could allow you to enjoy the best of both worlds.
The Difference Between a Duvet and a Comforter
Many people use the words "duvet" and "comforter" interchangeably, despite significant differences between the two. A duvet, or duvet insert, is a flat bag filled with down, feathers, or synthetic alternatives. Duvets are usually white or cream in color and need to be paired with a duvet cover to help them stay clean and last longer.
A duvet, or duvet insert, is a flat bag filled with down, feathers, or synthetic alternatives
A comforter, on the other hand, is used without a cover; it comes with a fashion fabric exterior and a lower fill and is usually paired with a top sheet. Comforters occupy a middle ground between a duvet and a quilt—indeed, many have a quilted surface to hold the fill in place. They're typically larger than duvet covers and are designed to hang over the sides of the bed. Often, they come bundled in with all-in-one bedding sets that include pillows and a top sheet.
A comforter comes with a fashion fabric exterior and a lower fill and is usually paired with a top sheet
The Disadvantages of Using a Comforter
The main disadvantage of using a comforter is that it's difficult to keep clean. A patterned fashion comforter can hide the visual appearance of dirt and grime but it's still unpleasant to sleep under. Spill your morning coffee on your comforter, and you've no choice but to cram it into your washing machine—unlikely, given the small size of most residential models—or take it to be professionally cleaned. Each time a comforter is cleaned, the inner fill becomes flatter and its ability to insulate decreases.
Most people use a top sheet as a barrier under their comforter, but this isn't a foolproof solution. As you toss and turn during the night—displacing the top sheet—the comforter is exposed to your body and the elements. Tucked-in top sheets can also sit like a straitjacket across your bed, making you feel restricted and possibly even causing leg cramps. If you do manage to release yourself from the top sheet, it either ends up crumpled in a heap or tangled up with your other bedding. Scandinavians don't use a top sheet at all; we use a duvet with a duvet cover on it, and nothing else. A duvet cover—when tied with corner ties—is guaranteed to stay in place, making it the more sanitary choice that also allows you the freedom of movement.
How a Duvet Cover Can Work With a Comforter
Using a duvet cover on your comforter is easy—simply slide your comforter inside the duvet cover and once it's in, button it up to protect the end from dirt and keep the comforter from sliding out. Once every one to two weeks, wash the duvet cover along with your regular laundry—that's it! With the duvet cover, there's no need for a top sheet and without a top sheet, sleeping is much simpler, as is making the bed in the morning.
Duvet covers aren't as difficult to change as you may think, particularly if you use our handy guide! Plus, our Scandinavian duvet covers come with inside corner ties, so once it's on, it's on, and it's not going to shift around.
A comforter contains less fill than a duvet, so may be insufficient to keep you warm during the cooler months. However, a duvet cover can help with this—our European linen duvet covers are thermoregulating, keeping you cool when it's warm and warm when it's cool.
Comforters come with a design printed directly onto the surface, so you can't change it if you get bored. You could purchase several comforters, of course, but that will create a lot of bulk in your linen closet. Instead, opt for a quick and easy style refresh by covering your comforter with a duvet cover. Plus, duvet covers take up less space in your linen closet, so you don't have to settle for just one.
Getting the Right-Sized Cover
When buying a duvet cover for your comforter, don't rely on sizing terms such as "full" or "king"—comforters are often larger than duvets, so measure your comforter to ensure you get the correct size duvet cover. At the Modern Dane, we make our Danish-style bedding in a range of sizes—check our size chart to find the best fit.
Have we convinced you to use a duvet cover on your comforter? Or do you use a duvet instead? Let us know on Instagram, Pinterest, Facebook or Twitter!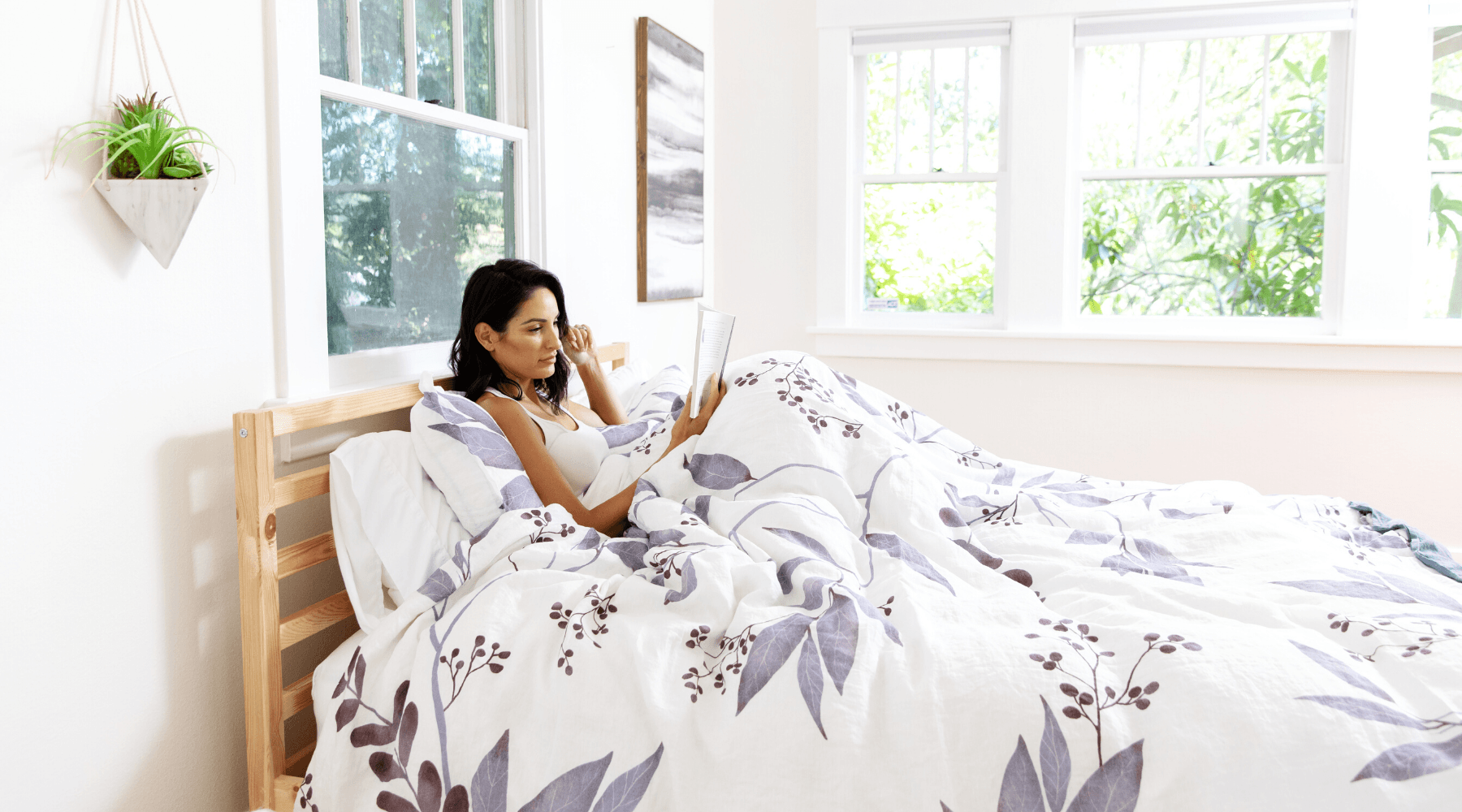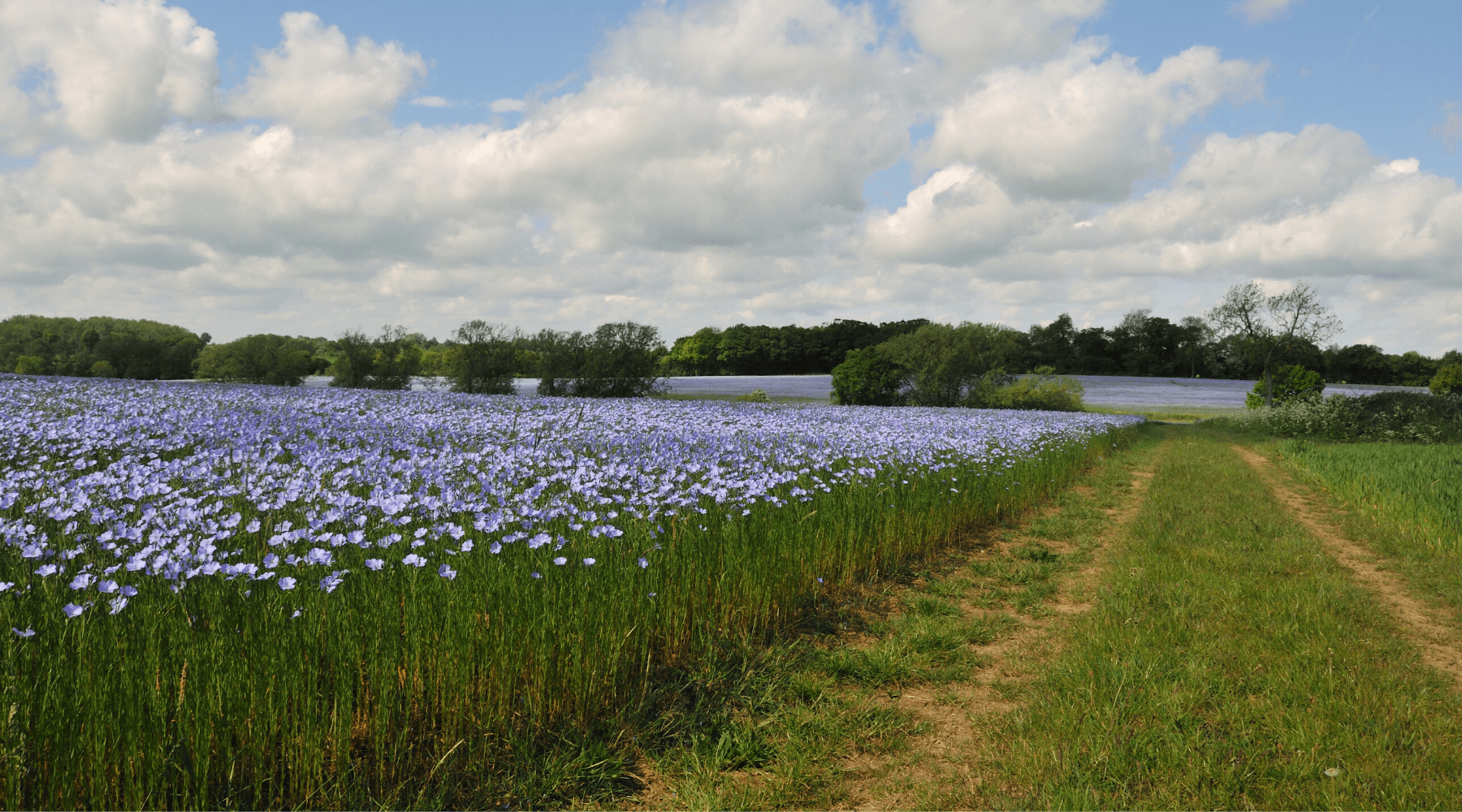 Learn what organic means—and what it doesn't—when it comes to flax linen, and how to look deeper into labeling to find a product that truly offers what it promises.
Read more